5 Health Benefits Of Black Beans, Nutrition, And Recipes Black beans are a variety of legumes that are popularized for their high nutritional value. The benefits of black beans can be attributed to their rich nutritional profile. These beans are inexpensive and can be a great addition to your soups, smoothies, salads, rice, stew, and even pizzas, burgers, and cakes. These are also available in canned and dried varieties. Continue reading to understand more about black beans nutrition, health benefits, and side effects – along with a few healthy and tasty recipes.
Black Beans Nutrition Facts
Black beans are an excellent source of carbohydrates, fiber (both soluble and insoluble), and proteins. With about 7 grams of protein in every ½ cup serving, these can easily meet your daily protein requirement, especially for vegetarians (1).
As per the USDA, ½ cup of black beans contains:
Calories: 109
Carbohydrates: 20g
Protein: 7g
Fiber: 8.3g
Fat: 0.4g
Sodium: 461mg
Sugars: 0.3g
While canned beans are quick and easy to include in your diet, these are usually high in sodium and low in other nutrients as compared to dry beans (2). If opting for canned beans, it is thus advisable to choose a "no-salt" or "low-sodium" alternative and make sure to rinse and drain the canned beans before use. Dried beans, on the other hand, take longer to prepare and cook, but are usually more cost-effective and easy to buy in bulk.
Black beans do not contain any sugar and have very little fat, most of which being polyunsaturated is beneficial for the heart (3). Black beans are also rich in flavonoids, folate, manganese, magnesium, and thiamin. Black beans with brown rice makes a complete meal in itself and is an easy staple for many.
Being highly nutritious and easy to include in your diet, black beans provide you with many health benefits in an easy way (4).
Top Health Benefits Of Black Beans
Rich Source Of Dietary Plant Proteins
Due to their high protein content, black beans make for an important protein alternative for vegetarians and vegan diets. With their meat-like texture, they are also easy to incorporate in various kinds of dishes. They are also a good plant source of the important protein lysine usually found in animal meat (5). Also, being highly nutritious and readily available in bulk, they prove to be an important source of nutrition in poor and developing countries.
Help Regulate Blood Sugar Levels
The glycemic index of a food indicates how soon it raises your blood sugar levels once you consume it (6). Black beans have a low glycemic index of 30, which means they don't spike your blood sugar levels as much. Additionally, black beans also help keep it in control when taken along with high GI foods like rice (7). This plays an important role in the diet of people with diabetes. The insoluble fiber in black beans acts as a trap for carbohydrates, thereby delaying their conversion to sugar in the bloodstream (8), (9).
Many studies have suggested the potential role of black beans in lowering bad cholesterol levels and reducing blood pressure (10),(11). This is especially due to its high soluble fiber content (12). A research was conducted on 66 non-smoking men in the group of 35-75 yrs who had undergone colonoscopy. The results reported that the daily intake of about 2–10 g of soluble fiber results in a significant decrease in total blood cholesterol and also the harmful low density lipoprotein (LDL) cholesterol (13). Abnormal cholesterol levels, especially LDL cholesterol leads to various cardiac health issues (14). A diet rich in black beans and other high-fiber foods help in lowering the LDL and improving your heart health.
Along with dietary fiber and protein, black beans are also rich in phytonutrients (polyphenols and flavonoids) that function as antioxidants (9). The flavonoids present in their seed coat are color-producing phyto-nutrients that act as antioxidants in the body (15). They fight the toxic free radicals and help reduce the possibilities of chronic diseases like cardiac disease, diabetes, and even cancer (16).
Good For Your Digestive Health
Black beans are high in insoluble fiber and resistant starch, that help improve the natural gut flora of our body, otherwise known as prebiotics (17), (18).The resistant starch resists digestion by the pancreatic enzymes in the small intestine and move on to the colon where they interact with the gut flora and result in formation of short-chain fatty acids like butyrate. These not only help lower the blood cholesterol levels but also help maintain the natural balance of the intestines (19).
Black beans with their high nutrition levels and potential health benefits, are therefore a must in your regular diet. Going further, we see how you can incorporate black beans in your daily diet to reap the many benefits.
How To Add Black Beans To Your Diet
When using canned black beans, make sure to choose one with no added sodium. Rinse and drain them before use to wash off the excess sodium content. For dried black beans, sort them for any small rocks or debris. Then wash and soak in water for a good 8 to 10 hours before cooking, to get the ultimate flavor and texture. Soaking the dry beans not only reduces the cooking time but also removes the anti-nutrients like phytates that hamper mineral absorption in our bodies (20), (21).
Black beans can be incorporated in every meal of the day. You can have boiled beans in your salad and soups, make a puree, and use it as a dip or spread over tortillas or simply have them roasted for a quick filling snack. Black beans can also be easily added to cakes, cookies, pizza, burgers and brownies to make your fast food cravings healthier and more nutritious. Here are a few recipes to help you get started!
Recipes Using Black Beans
1. Sweet Potato, Avocado, And Black Bean Tacos
Ingredients
sweet potatoes (scrubbed and cut into 1/2″ chunks) – 1 3/4 lb
olive oil – 1 tablespoon
chili powder – 1 teaspoon
black beans (rinsed and drained) – 1 can (15 oz.) no-salt-added
salsa verde – 1/2 cup
avocado (thinly sliced) – 1
corn tortillas – 8
crumbled feta cheese – 1/4 cup
cilantro (garnish)
Instructions
Rinse the canned beans and keep aside to drain.
Toss the sweet potatoes in olive oil with 1⁄2 teaspoon of salt and chili powder.
Line them up on a large, rimmed baking sheet and roast for about 30 minutes in a 450°F oven.
Combine the rinsed black beans with salsa verde in a saucepan and stir on medium heat until warm.
Serve the beans and sweet potatoes with corn tortillas and avocado and feta cheese, garnished with cilantro.
2. Cuban Black-Bean Stew With Rice
Ingredients
white rice (long-grain) – 1 1/2 cup
black beans – 2 cup
vegetable broth – 1 can
olive oil – 1 tablespoons
red onion (medium) – 1
garlic – 1 clove
red bell pepper – 1
cider vinegar – 1 tablespoon
dried oregano – 1/2 teaspoon
salt – to taste
pepper – to season
lime wedges
fresh cilantro
sliced radishes
Instructions
Rinse and drain the beans.
Take oil in a large saucepan and heat over medium.
Add in the onion, garlic, and bell pepper.
Cook for about 8-10 minutes till the onion is soft.
Add the beans, along with broth, vinegar, and oregano.
Mash a few beans and cook for 6-8 minutes until slightly thickened.
Season with salt and pepper.
Serve the beans over rice garnished with lime wedges and cilantro.
3. Black Bean Soup
Ingredients
black beans (rinsed, drained) – 3 (15-oz.) cans
broth (chicken or vegetable) – 3 cups
extra-virgin olive oil – 2 tablespoons.
bay leaf – 1
red onion (medium, finely chopped) – 1
jalapeño (minced) – 1
garlic (minced) – 2 cloves
tomato paste – 1 tablespoon
ground cumin – 1/2 teaspoons
chili powder – 1 teaspoon
kosher salt
black pepper (freshly ground)
sour cream
sliced avocado
chopped fresh cilantro
lime wedges
Instructions
Heat the oil in a large pot over medium heat.
Add and cook the onions for about 5 minutes until soft and translucent.
Add garlic and jalapeños and cook for about 2 minutes until fragrant.
Stir in the tomato paste to coat the vegetables, and cook for about a minute more.
Stir in some salt, pepper, cumin, and chili powder to season.
Add the rinsed and drained black beans along with the broth.
Add in a bay leaf, and bring the soup to a boil.
Simmer until the soup is slightly thick and reduced.
Remove the bay leaf and let the soup cool slightly.
Blend the soup to a desired consistency and serve with a dollop of sour cream, sliced avocado and cilantro.
Now that we know how to include black beans in our diet, let's have a look at a few of its possible side effects as well.
Possible Side Effects Of Black Beans
Canned black beans are often found to be high in sodium content as compared to dried beans (2). Studies have shown that the simple act of rinsing and draining the canned beans reduces the sodium content considerably (22). Those with high blood pressure are thus usually advised to avoid the canned beans or look for no-sodium alternatives (23). The dried black beans make for a better choice in such cases.
Legumes are known to contain complex carbohydrates called oligosaccharides that are hard to digest. As a result, the intake of legumes, including black beans, might cause intestinal gas, bloating, and other gastro-intestinal discomforts. If you experience any such symptom on consumption of black beans, it is important to include it in your diet in small quantities and low frequency. Also, soaking the dried beans or sprouting them helps get rid of the oligosaccharides, providing some relief from the digestive issues (24).
While black bean allergies are rare, it might have an adverse reaction for people who are allergic to other legumes, most notably soy and peanuts (25). Black beans are also closely related to kidney beans, pinto beans and green beans, so an allergy to any of these might make you sensitive to black beans consumption as well.
Summary
Black beans are the most commonly used bean variety with a rich nutritional profile. They contain carbs, fiber, and proteins and are inexpensive. Black beans benefit your health in many ways. The intake of these dry grain pulses may help regulate blood sugar levels, reduce blood pressure levels, fight against free radicals, and improve digestion. You can easily prepare many healthy, delicious recipes with black beans at home. However, these also contain high sodium levels. So, people with high blood pressure should check their portions, and excess intake may also cause bloating. Consume black beans in moderation to reap their maximum benefits.
Frequently Asked Questions
Are black beans a superfood?
Yes. Black beans are nutrient-dense and packed with proteins, carbohydrates, dietary fiber, and beneficial nutrients that may boost overall health.
Are black beans good for hair?
Possibly. Black beans are a legume packed with antioxidants, proteins, and vitamins that may help reduce hair fall and boost hair growth (27).
Are black beans anti-inflammatory?
Yes. Black beans are a type of legume. Legumes are a rich source of peptides, polyphenols, and saponins that exerts anti-inflammatory effects (28).
Key Takeaways
Black beans are legumes with high nutritional value and are easy to include in your diet.
They have a low glycemic index and help regulate blood sugar levels.
Including these beans in your diet may reduce blood pressure and improve digestive health.
However, excessive intake of black beans may cause bloating or an allergic reaction.
References:
Articles on StyleCraze are backed by verified information from peer-reviewed and academic research papers, reputed organizations, research institutions, and medical associations to ensure accuracy and relevance. Read our editorial policy to learn more.
The following two tabs change content below.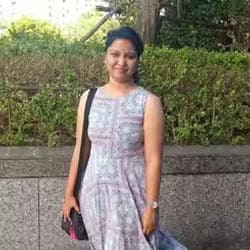 Varsha holds a master's degree in biotechnology from Ravenshaw University, Cuttack, and is a certified diet and nutrition coach. She...
more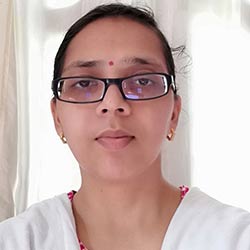 Dr. Archna Agrawal
(MSc (Dietetics))
Dr. Archna Agrawal is a licensed naturopathy and yoga practitioner with over 20 years of experience in nutrition and counseling....
more