Why Use Black Seed Oil For Skin? Uncovering The Benefits And Side Effects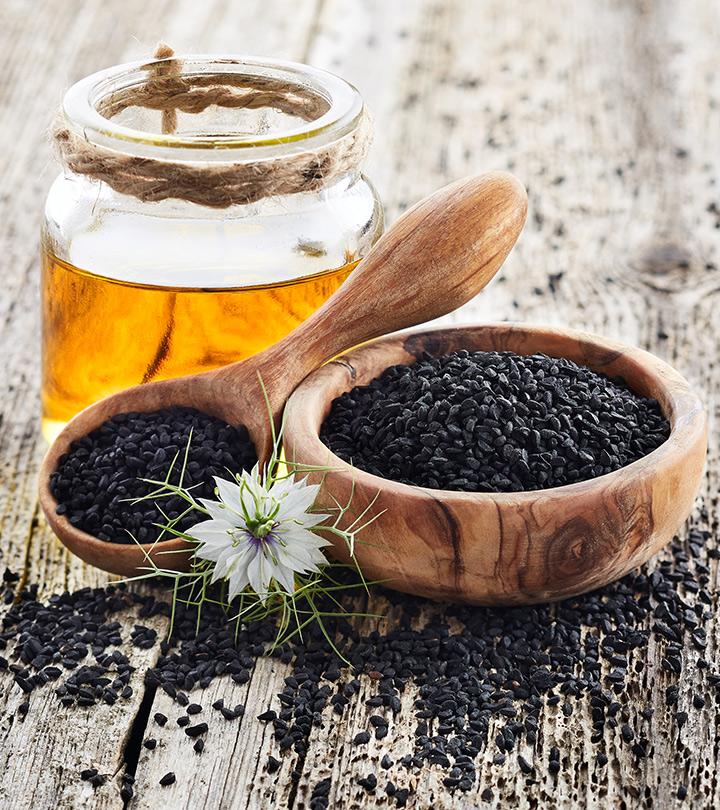 Black cumin seed oil or black seed oil has been a part of Middle Eastern and Asian (specifically India) skin care routines. It was one of the beauty secrets of Egyptian royals like Cleopatra and Nefertiti and was widely used for its medicinal and skin care properties. Black seed extracts have antioxidant, anti-inflammatory, anti-cancer, and antimicrobial properties and offer therapeutic benefits. This article will give you an idea about what it can do for your skin, associated risks, and how you can incorporate this ancient beauty oil into your skin care routine. Let's dig in.
What Is Black Seed Oil?
The seeds of Nigella sativa plant are commonly known as black seeds or black cumin seeds. This annual flowering herb belongs to the Ranunculaceae family, native to the bordering areas of the Mediterranean sea, India, and Pakistan. It is widely used in traditional folk medicine and also as a food preservative and spice. The seeds are also called black caraway seeds, kalonji, fennel flower, and habbat al baraka (meaning 'blessed seed' described by the Prophet Mohammed).
The oil prepared by compressing the seeds (cold-pressed) is identified as having curative properties, as described by Hippocrates and Dioscorides. Black cumin seed oil has a diverse chemical composition and is rich in proteins, mineral, amino acids, and nigellone, a compound with antihistaminic properties.
This precious oil from the East has intrigued the Western beauty industry. Many are turning to this ingredient for its skin healing properties. Let's take a look at why you should also consider including black seed oil in your beauty routine.
Benefits Of Black Seed Oil For Skin
1. May Heal Acne
Black seed oil contains thymohydroquinone, a compound with high activity against gram-positive microbes, especially Staphylococcus aureus, the acne-causing bacteria. It also works well with popular antibiotics like doxycycline, erythromycin, ampicillin, and tobramycin in reducing pustular skin infections caused by staphylococcus bacteria.
Using black cumin seed oil on the skin can heal papules, pustules, and other forms of acne.
2. Has Anti-Inflammatory Properties
Black cumin seed oil can heal and manage inflammatory skin conditions like psoriasis and eczema. It can reduce skin inflammation, irritation, redness, and the appearance of plaques associated with these conditions. An animal study confirmed that 95% ethanolic extract of black cumin seed has antipsoriatic activities and can manage psoriasis.
3. Reduces Signs Of Aging
Topical application of black cumin seed oil reduces skin irritation and improves skin hydration levels and skin barrier function. It is loaded with antioxidants, which can reduce oxidative stress. All these effects can keep the skin plump and healthy and diminish premature aging signs like fine lines and wrinkles. Its antioxidant properties may also help reduce dark spots and discoloration.
The skin barrier protective properties of black cumin seed oil make it an excellent choice for taking care of your skin. Here is how you can use it.
How To Apply It On The Skin
Black seed oil is cold-pressed and can be used as a carrier oil. Before using it, do a patch test to prevent the risk of allergic reactions. Follow these guidelines to use black cumin seed oil for your skin:
1. As A Facial Oil
Cleanse your skin and pat it dry.
Massage your face and neck with a few drops of black seed oil.
Leave it on overnight.
The black seed oil has a strong fragrance. If it is too sensitive for your nose, you can follow this method:
2. Combine With Other Ingredients
Combine 2-3 drops of black seed oil with your favorite facial oil, cream, or lotion.
Massage your face and neck with the blend.
Leave it on overnight.
3. As The Last Step Of Your Skin Care Routine
You can use black seed oil as the last step of your skin care routine to lock in hydration. Use it after applying serum, essence, night cream, or any other product.
Are there any risks of using black seed oil for the skin? Let us understand in the next section.
Side Effects And Risks
There is not much research about the side effects of topical application of black cumin seed oil. Hence, it is better to do a patch test before using it as it may cause:
Allergic reactions
Redness
Itching
Irritation
Hives
Also, if you are pregnant or breastfeeding, avoid using black seed oil as its effects are still unknown, and it may cause sensitivity.
To Sum Up
Black cumin seed oil is a part of ancient traditional medicine and has immense skin benefits. Its antioxidant and anti-inflammatory properties can keep your skin healthy and help manage issues like acne, psoriasis, and eczema. However, if you have never used this ingredient before, it is better to proceed with caution. Do a patch test to avoid the risk of skin reaction. If you experience any adverse effects, consult a doctor immediately.
Frequently Asked Questions
Can black seed oil help remove acne scars?
No. Nothing can remove acne scars. However, cosmetic treatments can fade their appearance.
Is it better to use black seed oil topically or ingest it for best results?
Black seed oil may have different effects when used orally and topically. Before ingesting any supplement, consult a doctor to avoid serious side effects.
Can black seed oil lighten skin?
No. It cannot lighten the skin.
How often to use black seed oil for skin?
Use it twice daily.
3 Sources
The following two tabs change content below.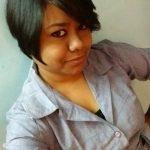 Ramona is a journalist-turned-content writer. She holds a Master's degree in English Literature and has been writing for the digital world for over five years. She specializes in writing for Skin Care. She has done a certificate course titled 'Dermatology: Trip To The Skin', offered by Novosibirsk State University. She believes that beauty begins with a good skin care regimen and is on a mission to eliminate all toxins from her routine. She helps and guides readers in selecting products and ingredients specific to their skin type/issue. When Ramona is not working, her books and passion for music, good food, and traveling keep her busy.