Bleach Bath For Eczema – Is It Really Effective?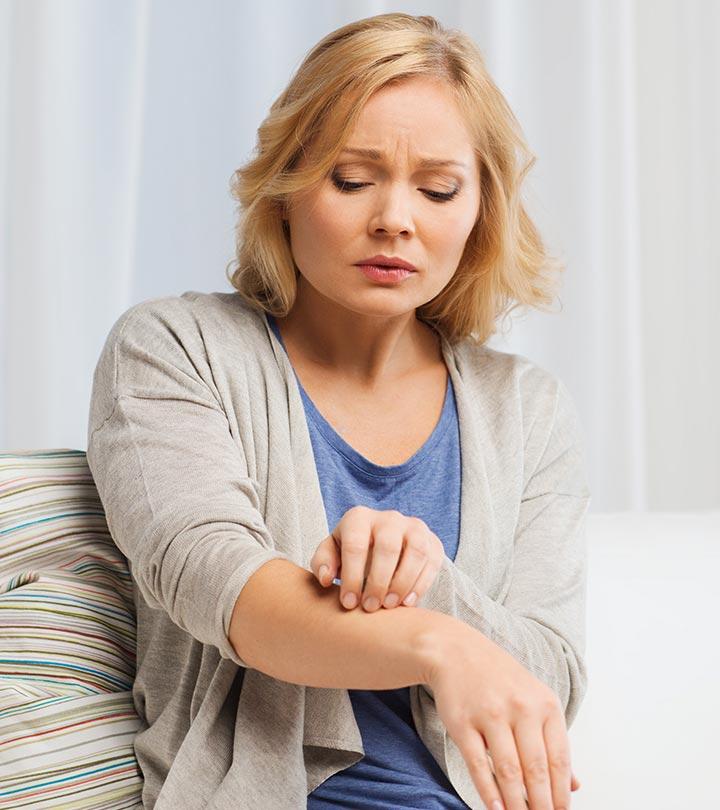 If you are reading this article, I assume you're desperate enough to try anything to get relief from eczema. Atopic dermatitis or eczema sucks up all the moisture from your skin, leaving it completely parched. It is uncontrollable, irritating, and frustrating because it leaves behind a trail of red patches, blisters, and scaly and cracked skin, making you an easy target for skin infections.
If this is the scenario, a bleach bath can be a solution for you. The National Eczema Association recommends bleach baths to reduce the inflammation caused by eczema and the bacteria on your skin that can cause skin infections. Go ahead and read on to understand how a bleach bath can help you manage your symptoms.
Table Of Contents
Bleach Bath For Eczema: Does It Work?
Bleach (sodium hypochlorite) is one of the oldest known remedies for various skin issues. It was first used during the early 18th century to treat wounds, gangrene, burns, and ulcers. It was used due to its antiseptic and healing properties (1).
Bleach helps in killing the bacteria (Staphylococcus aureus) responsible for eczema and flare-ups. It also helps in reducing inflammation. In a study conducted in 2009, researchers monitored children with eczema who took bleach baths regularly. They found that bleach baths decreased inflammation in the children. They also prevented the development of any secondary infection (such as staph infection) (2). Another study conducted in Northwestern University found that bleach baths could reduce the severity of eczema (3).
Thinking of trying a bleach bath? The National Eczema Association recommends taking bleach bath 2-3 times a day. They also suggest using regular unconcentrated bleach that contains 5.25% sodium hypochlorite. Read on to find out how to take a bleach bath.
Bleach Bath At Home: How To Do It
You need just a small amount of bleach to manage the symptoms of eczema. You also need to dilute the bleach properly. Bleach bath is safe for both kids and adults. Follow these instructions to take a bleach bath.
Step 1
Start off by checking the percentage of sodium hypochlorite in your bleach. Usually, the concentration of sodium hypochlorite is between 6% to 8.25%. If the concentration is high (closer to 8.25%), use less than half a cup of bleach.
Step 2
Add the bleach to about 151 liters of lukewarm water, which is about a bathtub full of water.
Mix it in well and soak yourself in the bleach water. Soak for about 10 minutes and then get out of the bathtub.
You can rinse your skin with plain water if you want and pat it dry with a towel.
Step 3
Apply a generous layer of moisturizer all over your body.
If you have extremely dry skin and severe eczema, a bleach bath might be a bit uncomfortable for you. Talk to your doctor before trying it.
When you have eczema, a regular bathing routine is crucial for preventing flare-ups and irritation. That's because your skin struggles to retain moisture, and bathing can help restore that lost moisture. Confused? Let's discuss it in detail.
Why Does Bathing Help? Tips For Bathing With Eczema
Atopic dermatitis or eczema compromises your skin barrier and makes it lose moisture quickly. In such a scenario, factors such as wind, temperature, humidity, and soaps can worsen the condition. The best way to provide some relief to your skin is by giving it the moisture it needs. Bathing is the best way to do that.
But keep in mind, just bathing is not enough. In fact, excessive bathing can also worsen your eczema. Here are a few things to keep in mind when preparing a bleach bath:
1. Check The Temperature
Hot showers sound relaxing, but they strip your skin of its essential oils. Prolonged hot showers can also damage the protective barrier of your skin, making it tough to retain any moisture. Therefore, go for a warm water bath as it does not dry out your skin.
2. The Duration Of Your Shower Time
Love spending time in the water? Well, who doesn't? However, staying in the bath or shower for long periods can also dry out your skin. Soaking in the bath for 10-15 minutes is enough for your skin to get the hydration it needs.
3. The Products You Are Using
Check the products you are applying on your skin during the shower/bath. Soap can irritate your skin and cause flare-ups as it contains harmful chemicals. The same goes for shampoos. Commercial shampoos contain SLS (Sodium Lauryl Sulphate). When you wash your hair with them, the suds can come in contact with the affected areas on your skin and irritate them.
You can use neem shampoo and neem soap or any other mild cleansers with emollients to wash your hair and body.
4. Moisturize
After bathing, moisturizing your skin is a must. Use an intense hydration formula.
Moisturize whenever and as often as possible, especially after bathing and before you go to bed.
It is better that you schedule your bathing and moisturizing routine just before going to bed. This way, your skin can soak in the moisture overnight.
5. Avoid Rubbing You Skin
While bathing, avoid using washcloths or scrubbers to cleanse your skin as they can aggravate the irritation. Always rinse gently with your hands.
6. Never Dry Your Skin Completely
Let your body soak in the moisture. Never dry your skin completely after bathing by wiping it vigorously with a towel. Pat it lightly with a towel and apply moisturizer immediately.
Apart from a bleach bath, you can also try several other types of special baths to treat eczema. Here's a list of special bath treatments you can try out.
Types Of Baths To Try To Manage Eczema
1. Baking Soda Bath
Add one-fourth cup of baking soda to a tub full of water. Soak in it for 10-15 minutes. Baking soda helps reduce itching. You can also make a paste using baking soda and water and apply it on the affected area.
2. Bath Oil Soak
Add natural bath oils to your bath water. However, make sure that they do not contain any fragrance. Also, be careful not to use any bubble bath solutions as they contain chemicals that can irritate your skin. Lastly, be cautious when using bath oils as they can make the tub slippery.
3. Salt Bath
When you have eczema, your skin is extra sensitive. Therefore, you might feel a stinging sensation on your skin when you get into the bathtub. To relieve this initial stinging sensation, add salt to the water.
4. Oats Bath
Oats feel extremely soothing on your skin. Add some oatmeal to the tub. It relieves itching and skin irritation. You can even apply a paste of oatmeal on the affected area before bathing.
5. Vinegar Bath
Add a cup of vinegar to your bath water. Vinegar (especially apple cider vinegar) is extremely beneficial for the skin as it relieves itching and kills bacteria. You can even use vinegar as a wet dressing and apply it on the affected area.
Lastly, don't forget to follow up with your dermatologist regularly as eczema symptoms keep changing with age.
When you have eczema, bathing can be a bit tricky. Moreover, this skin condition requires an entirely new and unique skin care routine. Follow a personalized skin care routine religiously and not just during the flare-ups. Keeping a few things in mind will help you regain control over your condition. Try these methods and let us know how it went in the comments section below.
References
"Use of bleach baths for the treatment..", Australasian Journal of Dermatology, Wiley Online Library
"Treatment of Staphylococcus aureus..", Pediatrics, NCBI
"Efficacy of bleach baths in reducing severity..", Annals of Allergy, Asthma & Immunology, Elsevier
Recommended Articles:
The following two tabs change content below.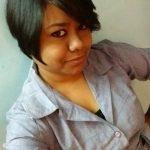 Latest posts by Ramona Sinha (see all)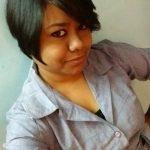 Ramona Sinha
Ramona is a journalist-turned-content writer. She holds a Master's degree in English Literature and has been writing for the digital world for over five years. She specializes in writing for Skin Care. She has done a certificate course titled 'Dermatology: Trip To The Skin', offered by Novosibirsk State University. She believes that beauty begins with a good skin care regimen and is on a mission to eliminate all toxins from her routine. She helps and guides readers in selecting products and ingredients specific to their skin type/issue. When Ramona is not working, her books and passion for music, good food, and traveling keep her busy.