How To Dye Reddish Hair Blonde
Understand the steps, transitions, and nuances of the hair bleaching process.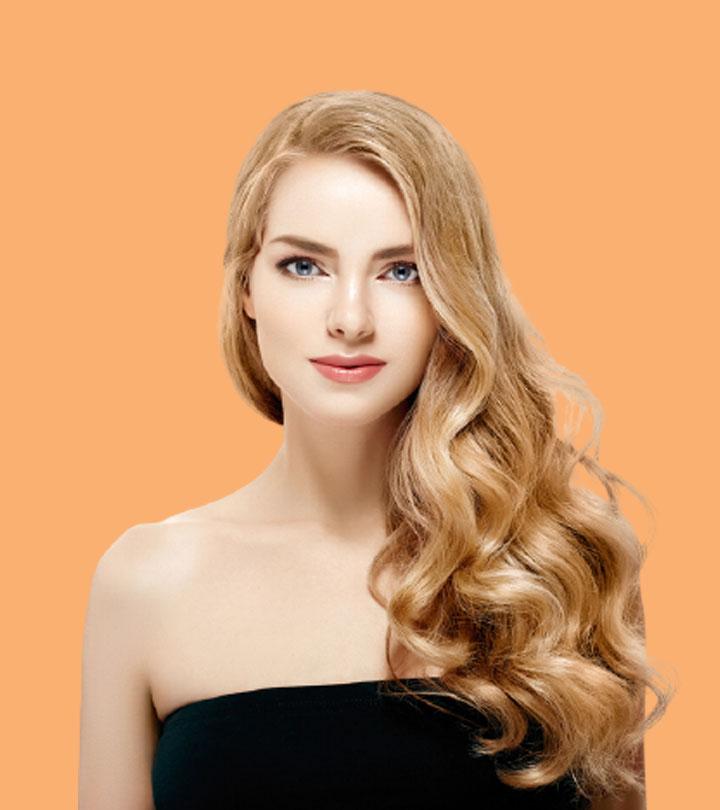 Going blonde is fun. But if you have red hair and want to turn it blonde, it can be challenging. Bleaching red hair is not easy, and there is some science behind it. The Melanocortin-1 Receptor (MC1R) gene in red hair is responsible for its color (1). Interestingly, only 0.5% of the population in the world has this hair type. Hence, the options to bleach red hair could be relatively scarce.
But worry not. This article explores all you need to know before turning your red tresses blonde. Continue reading.
Transition From Red Hair To Blonde – What It Entails
The transition from natural red to blonde hair is not as easy as a walk in the park. Red hair has some of the most potent pigments and molecules attached to it.
Hence, it will be difficult to remove the pigments in one session. It will, in fact, take several sessions before you can get blonde hair. However, converting your hair from red to blonde is not impossible.
Blonde hair is a light shade compared to red hair. Hence, you will need to bleach your hair to turn it from reddish to blonde. Bear in mind the consequences of bleaching your hair.
Blonde hair, like red hair, has more sub-types in color. Ensure that you have a good idea of the hair color you want. The most common blonde hair shades are platinum, ash, and gold. Alternatively, you can try a combination of red and blonde, which will give you a strawberry blonde look.
If you are considering keeping your red hair and adding a blonde touch to it, you can try that as well.
You can add blonde highlights to your natural red hair, get a red to blonde balayage, opt for red hair with blonde bangs, or go for any other hair look you wish. Ultimately, you need to decide on which option you are leaning towards.
Did You Know?
Humans have two types of melanin – eumelanin (black to brown shades) and pheomelanin (red to pink shades). Pheomelanin predominates over eumelanin in people with red hair.
Read on to know how you can convert your red hair to blonde without any damage.
Convert Red Hair To Blonde Without Hair Damage
Before turning your hair from red to blonde, it is almost always helpful to get some professional advice, especially if you are trying it for the first time. It would be best if you visit a hair consultant to get advice about your hair.
The following steps will help you get blonde hair without damage.
1. Remove Previous Dyes
Before dyeing your red hair blonde, the first step is to remove any previous dye from your hair. There are special products formulated to remove color from your hair. You will also need to get rid of all the product build-up.
Use a clarifying shampoo to remove all the buildup from your hair over a few washes. It will help remove the buildup on the outer layer of your hair and cuticles.
2. Prepare Your Hair
Decrease shampoo usage and let your hair roots recover from all the shampooing. Condition your hair as it will help during the bleaching phase.
Also, ensure that you do not have any split ends. Trim them if you find any, or they will advance to the roots and damage your hair.
3. Bleaching Done Right
Follow the instructions given on the box to mix the developer and bleach and to apply it to your hair. Avoid applying too much bleach to your hair.
While trying to remove your natural red hair color, it is better to prolong the treatment duration over multiple sessions. Do not be hasty, or it may cost you your hair.
StyleCraze Says
Bleaching may lead to dryness. Apply nourishing natural oils like coconut oil to offset this hair damage.
4. Tone Your Hair
Your blonde hair may still contain some red or orange tones, even after bleaching. Use a purple base toner to remove these brassy tones.
5. Protect Your Hair From Excessive Stress
Both chemical and physical stress can have a lasting impact on your hair's health. Chemically-treated hair can cause a loss in volume, glow, silkiness, or dryness (2). Make sure to take care of your hair and protect it from damage.
After dyeing your hair blonde, you need to take special care of it. Read on to discover more.
How To Care For Your New Blonde Hair
Congratulations, you have done it! Your red hair is now officially blonde.
Here are the top tips that can help you care for your new blonde hair:
Use nourishing hair products developed for blonde color-treated hair.
Use a conditioner regularly. Allow the conditioner to moisturize your hair for a few minutes before you rinse it off.
Use a hair mask after a shower to add more moisture to your hair. Also, use a hair protection serum to prevent hair damage.
Over time, your hair will start showing brassy tones. To avoid this, use a purple shampoo regularly.
Choose heat-free hairstyles to prevent damage to your scalp or hair.
After bleaching, the UV rays of the sun become more harmful to your hair. They affect the keratin – the building blocks of hair – and melanin pigments that regulate hair color (3). Thus, you must cover your hair from sunlight.
The next section lists a few DIY tips that can also help.
DIY Tips That Work
Natural antioxidants and hair reconstruction products like artichoke and rice will help treat your hair fibers (3).
Keep your hair hydrated with lukewarm water.
You can use natural lightening products like honey with conditioner to maintain your blonde hair.
You may also dilute some lemon juice with water and apply it to your hair as a natural bleach.
Dyeing your red hair blonde needs you to bleach it. And bleaching red hair is not an easy task. The most potent pigments in red hair make it difficult to bleach in one session. You may have to go for several sessions before you get blonde hair. Before you dye your hair blonde, visit a hair consultant and discuss everything related to dyeing your red hair blonde. Following the tips discussed in the article will also help you get blonde hair without causing hair damage.
Frequently Asked Questions
What does hydrogen peroxide do to red hair?
Hydrogen peroxide is an oxidizing agent used in the hair coloring process to lighten the underlying melanin in the hair (1). Therefore, if applied to red hair, it may alter the color of the hair strands and allow the new color to sit on them.
Key Takeaways
Natural red hair has potent pigments, making it difficult to transition to blonde.
Before dyeing your hair, you should decrease shampoo usage and ensure that you do not have any split ends.
After dyeing your hair blonde, you need to take care of it through nourishing hair products.
You should also choose heat-free hairstyles to prevent heat damage to dyed hair.
Sources
Articles on StyleCraze are backed by verified information from peer-reviewed and academic research papers, reputed organizations, research institutions, and medical associations to ensure accuracy and relevance. Check out our
editorial policy
for further details.
The following two tabs change content below.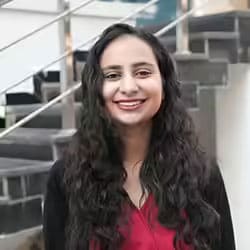 Arshiya Syeda is an editor at StyleCraze. Prior to that, she was a content writer and combined her writing and...
more