20 Radiant Blonde Ombre Hair Color Ideas – DIY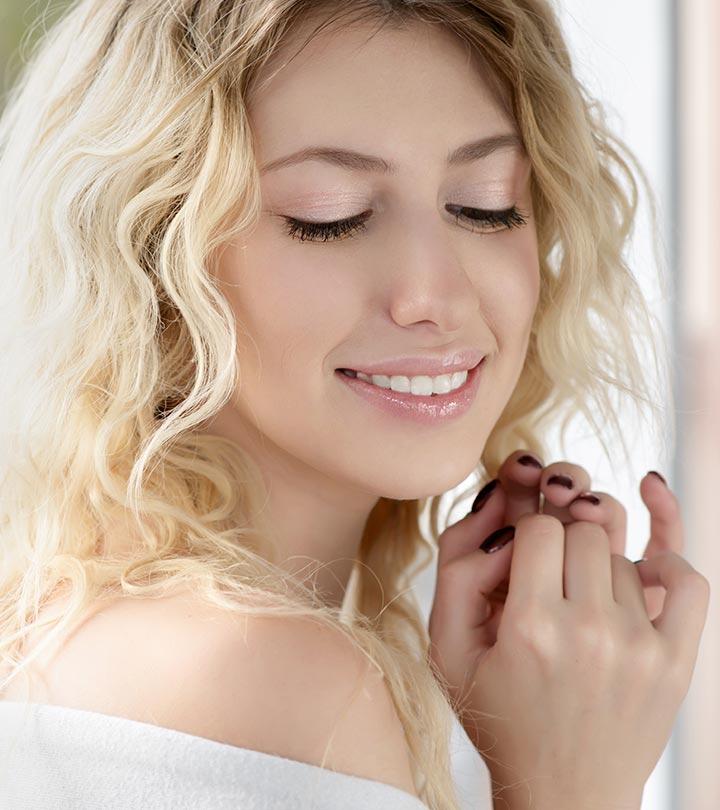 What most people don't know about blonde is that with a palette so large, there is a color for everyone. And with the trending ombre looks, sprucing up blonde has never been as easy as it is now. A good ombre can help add so much dimension to your hair, and there are so many different kinds of looks to choose from. To help inspire you, we've put together a list of 20 radiant blonde ombre hair color ideas that are completely off the hook. But first, let's look at how you can achieve the blonde ombre look at home.
How To Ombre Your Hair At Home
You Will Need
An Ombre Kit
Gloves
An Old Shirt which you wouldn't mind getting stains on
Applicator Brush
Hair Brush
Hair Ties for Sectioning
Vaseline
Shampoo
Conditioner
Method
Brush your hair to get out any knots or tangles. Ensure that you are working with hair that has not been washed for at least 2 days.
Determine where you want the ombre to begin on your hair and tie off your hair at this length in sections on either side of your head. It should look like you're wearing 4-6 pigtails.
Wear your gloves and pull on an old shirt.
Following the instructions on the ombre kit, mix the colorant and developer.
Start applying the color to your hair.
Alternate in between sections on either side of your head while applying the dye to ensure that the result is even.
Ensure that the color is heavier at the front and at the lower lengths of your hair.
Once all of the sections are covered, wait for the suggested amount of time.
Wash your hair with shampoo and condition.
1. Golden Blonde Sombre
This style starts off with a natural bronde base that immediately drops to a golden blonde. The blonde further lightens to a pale golden blonde, creating a beautiful subtle ombre or "sombre." We love how the color looks so natural and sun-kissed.
2. Pale Blonde Root Melt
We love our pale blondes, and this one is just so rooty. The best kind of ombre styles are the ones that start to melt at the roots. This style incorporates high contrast with the brown hair seamlessly blending out to one on the lightest blondes we've laid our eyes on.
3. Bronde Melt
This look is so amazing it is warming up our hearts. The deep roots quickly blend out to a bronde, and then to a golden blonde that fades to a light golden blonde. The melt is seamless but the multiple tones that have been incorporated to achieve the blend leave the style with a beautiful sweeping effect.
4. Iced Out Dirty Blonde
This amazing melt starts off with cool brown roots that blend out to a dirty blonde. The hair starts to take on some seriously icy tones at the mid-lengths that grow even stronger at the tips. We love how the tones in this style are uniform from root to tip.
5. Warm Blonde
This balayageombre has been swept on so beautifully on this natural brunette. The nutty brown melts into a blonde very close to the roots and the balayage effect leaves the style with a lowlights effect, adding depth and dimension.
6. Ash Blonde Melt
A well done cool tone will never fail to steal your heart, and this look has stolen all of ours. The rooty ash blonde sombre starts to melt very close to the roots. The blend is seamless and fades to a beautiful pale blonde.
7. Rose Blonde
According to us, the rose blonde trend is way too underrated. The pink shade coupled with ashy undertones in this look fades beautifully from a darker ash pink to a more pastel pink. The best thing about this style is that it will, no doubt, fade beautifully to a blonde with the subtlest pink undertones.
8. Dirty BrondeSombre
This dirty bronde is so sandy, it needs to be taken out to the beach. The dirty bronde roots sweepingly melt to a glossy golden blonde that adds definition and movement to the style. We love the subtle highlights that help make the look more dynamic.
9. Frosty Blonde Sombre
We love it when we see two-toned blends, and this style is the perfect blend of warm and cool tones. The warm pale golden blonde roots blend out to a cool sterling with warm pale blonde lowlights.The result is a glossy and radiant piece of art.
10. Babylights Root Drop
This root drop ombre is what dreams are made of. The fade begins very close to the roots and the hair starts to take on beautiful sterling and baby blonde tones. The multi-toned effect helps add dimension and texture. This look is perfect for fine hair.
11. Dark Dirty Blonde Ombre
We love this dark blonde look. Although the fade starts very close to the roots, the hair doesn't show an evident fade until you reach the very tips. The artist has added subtle highlights and lowlights to create dimension and texture.
12. Blonde Transition
We love our balayageombre looks, and this one is one of the best we've come across. The dark blonde roots start to take on lighter tones below the crown line and fade to a beautiful baby blonde. The artist has added texture by retaining some of the natural color, creating a lowlights effect.
13. Platinum Tips
Dark blonde fades are our favorite. The contrast and texture on these looks are to die for. Especially in this one. The dark blonde starts to fade very close to the roots and the lights are heavier at the framing bits and lower lengths of the hair. The roots fade to a platinum blonde at the tips.
14. Blonde Babylights
This ombre is so dynamic! The artist has created an extreme fade at the crown layers, progressing from the dark brunette roots to a baby blonde. At the under layers, the fade is subtle, creating depth and dimension.
15. Dirty Blonde Color Melt
We do not understand how cool tones can look so darn radiant. The dirty blonde roots start to fade a little away from the roots. The fade has been achieved with a sweeping effect at the mid-lengths and the hair blends out to a beautiful sterling blonde at the tips.
16. Warm Root Drop
These warm and cool tone blends need to stop because they're too much to handle. The artist has taken the warm tones and turned theminto a visual treat. The pale blonde with heavy warm tones has been flawlessly blended out to a beautiful platinum. It's safe to say that we've never laid our eyes on anything quite this spectacular.
17. Melting Gold
Have you laid your eyes on anything more radiant? The color so subtly fades from a dark golden blonde to an almost sterling gold – we are in love. The fade is so easy to miss and looks so natural. This is perfect for women who are looking forthatsun-kissed golden look.
18. Platinum Sombre
Pale gold to a beautiful sterling. This is the only kind of jewelry we want. The fade is so beautiful that you almost don't notice the tonal difference. The colors have been expertly blended and if your hair is already light, getting thislook is a definite must.
19. Bronzed Blonde
The warm tones on this look are so high. The bronze base very subtly fades to a light blonde. The ombre is super subtle and the look has also been highlighted to perfection. The highlights begin close to the roots and add so much texture and dimension to this style.
20. Peekaboo Lowlights
We haven't seen many styles like this one, and we're so smitten. The dirty blonde roots at the crown fade to a beautiful pale blonde. But, that's not all! The lower layers have been darkened to a rich chocolate brown, creating a beautiful lowlights effect, making this one of the best peekaboo styles we've laid our eyes on.
Blonde hair will never go out of style. Especially when the look incorporates a fantastic ombre. Which of these blonde ombre looks do you love best? Let us know in the comments section below.
The following two tabs change content below.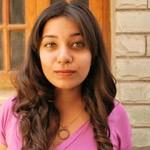 Latest posts by Meenal Rajapet (see all)