14 Body Massage Oils And Their Benefits
Nothing soothes your frayed mind and body after a hectic day as much as a relaxing massage does. It not only untangles the knots, tissues, and muscles in your body, but it also melts away your stress in minutes. And your experience turns more pleasurable when you are using a good quality massage oil. It helps the hands glide smoothly and sinks deeper into your muscles to enhance your experience.
Picking any random herbal oil is not going to give you the right relaxing effects – as not all types of oils work best for all types of massages. And that's why I am here to help you pick the right massage oil that suits your needs.
Let's dig deeper.
14 Body Massage Oils For Relaxation and Rejuvenation
1. Olive Oil
Olive oil is generally used for lighter massages, such as a Swedish massage. It is a heavy oil and gets absorbed into the skin at a much slower rate. And that's why it is widely used in massages that involve using repetitive movements and sweeping your body. It has been a part of the Mediterranean culture for thousands of years. It was used to worship Gods, in their cuisines and medicines, and for other therapeutic purposes.
Benefits Of Olive Oil
2. Coconut Oil
Many think that coconut oil is dense and greasy, but it is just the opposite. It is light, non-greasy, and is quickly absorbed into the skin. It contains medium-chain triglycerides, and is hence good for massages that involve shorter strokes (used for target muscles). Coconut oil is mostly used in heavy massages, such as deep tissue and prenatal massages, Shiatsu, and reflexology.
Benefits Of Coconut Oil
3. Sweet Almond Oil
This oil is widely used by massage therapists and is a pale yellow oil with a mild and sweet fragrance. Sweet almond oil is a bit greasy and lets your hands glide smoothly on the skin. However, it is not a heavy oil and is absorbed by your skin quickly (but not so quickly that you will need reapplication). It is best suited for all skin types, and usually, it does not irritate the skin.
Benefits Of Sweet Almond Oil
4. Grape Seed Oil
Grape seed oil is light and feels silky when applied to your skin. Compared to any other massage oil, this oil gives a rich feeling and makes the skin glossy. It has little to no odor and is an excellent choice for a relaxing massage. However, it tends to stain your sheets.
Benefits Of Grape Seed Oil
5. Sunflower Oil
This light and thin oil is used for cooking as well as massaging. Sunflower oil turns rancid quickly. So, it is better to buy it in small quantities and store it in a cool and dry place. Squeezing one or two vitamin E capsules in the oil also improves its shelf life.
Benefits Of Sunflower Oil
6. Argan Oil
Pure argan oil is used in spas for body massage. It is usually massaged right after a relaxing warm bath. Argan oil is light and non-greasy and softens your skin instantly.
Benefits Of Argan Oil
7. Peanut Oil
Peanut oil is also used in spas for massage. However, a few people might be allergic to it, and that's why it is important to do an allergy check before using this oil. Also known as groundnut oil, people generally warm up peanut oil and then massage it all over their body. This relieves muscle and tissue pain and soothes your aching joints.
Benefits Of Peanut Oil
8. Sesame Oil
This oil is highly regarded as a massage oil in Ayurveda. Ayurvedic texts, such as Charaka Samhita, have listed the benefits of using sesame oil for massages. A massage with sesame oil strengthens your body structure that includes the ligaments, muscles, and tendons. It is a thick oil and may leave your skin feeling oily and greasy.
Benefits Of Sesame Oil
9. Avocado Oil
This deep green oil is cold pressed from avocados and is quite heavy. It is mixed with lighter oils before massaging. This oil contains natural latex, so if you are allergic to latex, avoid it.
Benefits Of Avocado Oil
10. Shea Butter
Shea butter is extracted from the seeds of the shea tree, which is native to Africa. Shea butter is the fat of the seeds. At room temperature, it is solid and looks like butter. It is quite heavy and feels greasy on your skin. Hence, spas combine it with lighter oils before using it for massaging. Shea butter contains natural latex, so if you have latex allergy, avoid using it.
Benefits Of Shea Butter
Shea butter contains anti-inflammatory compounds, such as tocopherols, sterols, phenols, and triterpenes. These compounds are potent antioxidants (15). This is the reason shea butter is extremely popular in the beauty industry and used in creams and for massage purposes.
11. Jojoba Oil
Although it is referred to as oil, just like shea butter, jojoba is not an oil. It is a type of wax that is extracted from the seeds of the jojoba plant. But unlike shea butter, it is not greasy and will not stain your sheets. It is considered good for treating back acne as it has antibacterial properties. This is why it is used mostly for a back massage. The skin absorbs jojoba oil quickly, and hence, it needs reapplication.
Benefits Of Jojoba Oil
12. Bitter Apricot Oil
Bitter apricot oil has a similar texture to almond oil and is rich in vitamin E. It has a longer shelf life than any other massage oil. It is light and is easily absorbed into the skin. It is mostly used for aromatherapy massage (Swedish massage).
Benefits Of Bitter Apricot Oil
13. Pomegranate Seed Oil
Pomegranate seed oil has a nice smell and is used in relaxing and rejuvenating massages. It is rich in vitamin E and phytosterols that keep your skin beautiful and hydrated. This oil is extremely light and doesn't make your skin greasy or oily. So, it is best suited for deep massages.
Benefits Of Pomegranate Oil
Pomegranate oil is rich in polyphenolic compounds and is used mainly for its anti-inflammatory and antioxidant properties. Massaging your body with this oil helps in improving the elasticity, texture, and hydration levels of your skin (18).
14. Kukui Nut Oil
This oil has been used as a massage oil for royalty. Rich in vitamins and nutrients, it is highly regarded in Hawaii and the Philippines for its skin benefits. Cold pressed Kukui nut oil is widely used for body massage.
Benefits Of Kukui Nut Oil
Choose any oil from this list and reap its benefits. You can add essential oils and herbs to maximize your sensory experience. None of these oils are harmful (unless you are allergic to a particular ingredient). So, the next time you are trying to recover from the stress of a long day at work, try a body massage with any of these massage oils. And don't forget to share your feedback on how it felt. Until then, stay healthy and keep glowing!

The following two tabs change content below.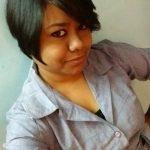 Latest posts by Ramona Sinha (see all)