Bollywood Celebrities With Long Hair – Our Favourite 12
We all love our celebrities, don't we? The gorgeous faces, the lovely bodies and the glamorous hair. If I could trade one thing with all the beauties of Bollywood, it would be their long, silky manes. *Sigh* But a girl's gotta do what a girl's gotta do right? So here I am, listing the top ten best celebrities with fabulous hair, long, of course ;)
Here have a look at the Bollywood celebrities with long hair:
1. Sonakshi Sinha:
How gorgeous is this girl? And in my opinion, she has the best hair in the industry. Long and silky tresses that steal heart. She is always flaunting those gorgeous locks in different ways – waves, poker straight, and bed hair? You ask it, she's got it!
[ Read: Pictures Of Sonakshi Sinha ]
2. Malaika Arora Khan:
Being one of the hottest yummy mummies of the glamour world, I think Mrs. Khan rocks the long locks like a charmer. It suits her pretty face and the gracious body. If I could vouch for one hot mommy, it would definitely be Malaika and her hair!
3. Diana Penty:
All the charming next door girls gather up. Here is the prettiest damsel in town with equally wonderful hair. Diana Penty charmed men and women alike with the ever so gorgeous face and the never ending legs. And boy, did we love her hair or what? Flaunt it like Penty.
[ Read: Indian Celebrities And Their Hairstyle ]
4. Aishwarya Rai Bachchan:
The reigning Queen of Bollywood and a mom to an adorable baby girl, Aishwarya Rai Bachchan has always had beautiful hair. They have framed her face and given her the diva look from her model days. L'oreal, do we hear? ;)
5. Bipasha Basu:
The hottest girl in town owns the hottest hair, fair enough? All kudos to Bipasha Basu for always having been experimental with her tresses and the length. But she has always stayed true to her roots; I mean the long hair, hasn't she? You go girl!
6. Deepika Padukone:
Ms. Padukone is my favorite for a reason – she has a body to kill for, has a thing of tattoos and is a lady of class. With the beautiful, beautiful smile on that spotless face, she sure owns the hottest hair. This long hair actress in Bollywood also says a high intake of water and regular exercise coupled with a healthy diet is what gives her the healthy, shiny mane.
7. Dia Mirza:
A regular in the party circle, Dia sure has the red carpet hair doesn't she? The shiny locks complement her baby face super well and add a wonderful definition to her face structure. I have always loved the waves on her, super chic.
[ Read: Perm Celebrity Hairstyles ]
8. Kareena Kapoor:
Ms. Kapoor, or should I say Mrs. Khan, owns the razor cut face softened by the smooth and sexy gorgeous hair. Poker straight or adorable curls, she gets it right every time. She is also super daring Bollywood actress with long hair with various hair styles – buns, high knots, layers and the like. If you've got it, flaunt it lady ;)
9. Katrina Kaif:
I haven't found one single person who doesn't like this chic. She is the epitome of beauty. So is her hair. The Barbie doll of Bollywood sure knows how to garner all the attention she so deserves, with the lovely hair. The highlights give an illusion of thickness and volume. A little birdie says Ms.Kaif imports shampoos and conditioners and everything that goes to her from Switzerland. I would love to believe, 'cuz boy that is some luxurious hair.
10. Jacqueline Fernandez:
This Sri Lankan beauty has such voluminous hair; I wonder how she manages it. It's thick, lustrous and full of life. It also suits her curvaceous body very well, what do you think?
11. Shilpa Shetty:
The Pantene lady surely knows how to flaunt her svelte figure and beautiful healthy long hair in style!
[ Read: Indian Actresses With Long Hair ]
12. Rani Mukerji:
The list would be incomplete without my favorite Bollywood actress who is a Bengali beauty having a naturally smooth, lovely long hair which enhances her appeal manifold.
So girls, this is my compilation of the best Bollywood celebrities with long hair. Who are your favorites? Did I miss out any long hair Bollywood actresses here? Let me know!
Recommended Articles:
The following two tabs change content below.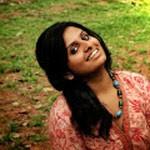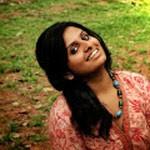 Namita
Hello there :) *waves* Namita here - 19, from Bangalore. Aquarian. Engineer in making. Standard Indian Height. Loves to pose and pout :3 I blog about everything :D You can find product reviews, book reviews, DIYs, home remedies, recipes, fashion related articles, Outfits of the Days, rants and lots more! Oh, I am a creative writer too :)