Top 20 Bollywood Workout Tracks For Your Playlist
A popular celebrity once said, "I spend about 75% of my time at the gym finding the right song for my workout." That is the conundrum we face while working out. Studies indicate that music is a huge motivator for workouts. In fact, fast-paced and high tempo beats encourage movement. How many times did you get up and do a little jig just because the song had infectious beats?
Music diverts your mind from pain and tiredness. It energizes you and also increases the flow of endorphins to your brain. It makes you feel happy while working out. Studies indicate that music also increases the metabolic rate. People who listen to music may carry out extended workouts without realizing it but enjoy themselves nonetheless.
In fact, Sonakshi Sinha has attributed her svelte frame to long and hard workouts while listening to Yo Yo Honey Singh's songs. She once tweeted, "Woke up at 6 am. Didn't know what to do. Put on some @asliyoyo music on full blast and BAM – 2 hour workout done!"  So, add these songs to your workout playlist, dust your gym shoes (or dancing shoes), and sweat it out with full energy and motivation.
Top 20 Bollywood Workout Songs In Your Playlist
1. "Baby Doll" – Ragini MMS 2
The numero uno spot undoubtedly goes to this chartbuster. Peppy sing-along lyrics, foot-tapping beats, and Sunny Leone to motivate you as you push yourself that extra mile. Play this song on loop for the feel-good factor of the music and see how your workout becomes even more fun. The chair sequence may even encourage you to bust a few moves.
2. "Kamli" – Dhoom 3
We have all seen the video for the song where Katrina gets her groove bang on. It is a feel-good Punjabi number that makes you want to get up and move. In fact, this number has inspired some Bollywood dance workouts. Check this link out – Kamli
[Read : Best Workout Clothing Brands For Women ]
3. "Kaala Chashma" – Baar Baar Dekho
Who can forget Katrina's abs in this video? Kala Chashma was one of the biggest hits of 2016. It can literally make anyone dance to its catchy beats. This Punjabi-inspired Bollywood song is so flexible that you can do any form of dance on it, such as Punjabi, hip hop, freestyle, salsa, or even Indian classical! So, listen to this and get creative.
4. "The Disco Song" – Student Of The Year
A song that ruled the charts, this disco-inspired number is both a mix of the familiar and the new to make you want to break into a step. The infectious beats are motivating and keep you energized.
5. "Mauja Hi Mauja" – Jab We Met
No doubt Kareena looked faaab in this song and the movie, but this song is also a very good Bollywood number for you to dance to. Just follow the steps that Kareena and Shahid do, with the same energy, and you will burn calories. Don't believe me? Try it!
6. "Jee Karda Rock Version" – Badlapur
This song is perfect for a run, HIIT, and lifting weights. The music and lyrics will prevent you from giving up and make you feel more determined, which is great for your workout routine. Plus, Varun Dhawan's body and rugged look will also push you beyond your limits.
7. "Coka Coka"– SukhE (Punjabi Remix)
Punjabi songs are super fun to dance to. This latest groovy track by Sukhe has proved that once again! Warning: You cannot get "coka coka" out of your head once you listen to it.
8. "Zinda"– Bhaag Milkha Bhaag
The best part of this song is its video. If you haven't watched it yet, please do. The willpower and the grit to train harder is what you need when you workout, and that's what you will get from this song. The song is very inspiring, and the music is perfect for any type of exercise routine.
9. "Chammak Challo" – Ra.One
Yet another Kareena hit number, this song has something about it that captures your attention and makes you smile. Dancing to it can be the best as you will feel confident and sexy.
10. "Suit Suit" – Hindi Medium
Couldn't get enough of Chammak Challo? Here's one more track that's groovy and catchy. This Punjabi song is perfect for your dance routine.
11. "Crazy Kiya Re" – Dhoom 2
You will feel sexy if you listen to this song while working out. Aishwarya totally killed it in this song. Her dance moves and figure are going to motivate you for sure. Moreover, you will be flattered if you were the "sexy lady on the floor", won't you?
[ Read: 4 Types Of Aerobic Dances And Their Benefits ]
12. "Malhari" – Bajirao Mastani
Ranveer Singh was at his best in this song, no one can argue on that. His energetic dance moves blended perfectly with this powerful song. So, listen to this song and feel like a warrior when you work out. Push yourself a little more to achieve the unachievable.
13. "Tera Naam Japdi Phiran" – Cocktail
A peppy song with cool beats. What else do you need? The best part is, you can dance, run, brisk walk, do HIIT, or even lift weights while listening to this song. It is going to bring out the badass chick in you.
14. "Badtameez Dil" – YJHD
Try not to shake your legs for 10 seconds to this song. Impossible, right? Whether you are sitting or standing, if not physically, you surely are going to imagine yourself dancing to it. Put this song on, be a little adventurous (like Bunny), and dance your heart out to burn the calories.
15. "Abhi To Party Shuru Hui Hai" – Khoobsurat
Want to get motivated in the morning to workout? Well, this song always works. Play this song as soon as you get up, wear your trainers, and in a few seconds, you will find yourself working out and enjoying it.
16. "Tamma Tamma" – Badrinath Ki Dulhania
This extremely popular number by Bappi Da made a comeback with a little modern take. And it sure is making many people dance. You can listen to this song while running or brisk walking.
17. "Ziddi Dil" – Mary Kom
One word – inspiration. That's all you need to describe this movie and Mary Kom. You will be surprised how the song can motivate you instantly and make you go for a run immediately.
18. "Sadda Haq" – Rockstar
One more rock number from Bollywood that will make you stick to your exercise routine and do 10 more push-ups, 20 more lunges, or gradually perfect a pull-up. The lyrics and the music are both perfect for an intense workout session.
19. "Lat Lag Gayi Remix" – Race 2
The perfect workout music is the one that you can listen to and do any kind of workout. This song is one of them. Jacqueline looks stunning, and the music makes you want to make some moves.
20. "Manali Trance" – The Shaukeens
Cool off? Sure! Play Manali Trance and do your last set of HIIT and then cool off. This song will give you a high, and you will feel good after working out at the gym or your home.
Working out regularly, whether you are skinny or not, is highly recommended. Because the aim is to be fit and healthy. Of course, not all of us are built the same way, and some of us need to get inspired and motivated every day to get up and take care of our body. This playlist is going to do exactly that. So, update your playlist today and start aiming to be fit. Take care!
Recommended Articles:

The following two tabs change content below.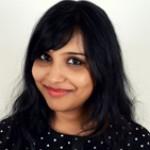 Latest posts by Charushila Biswas (see all)