11 Signs Of A Boring Relationship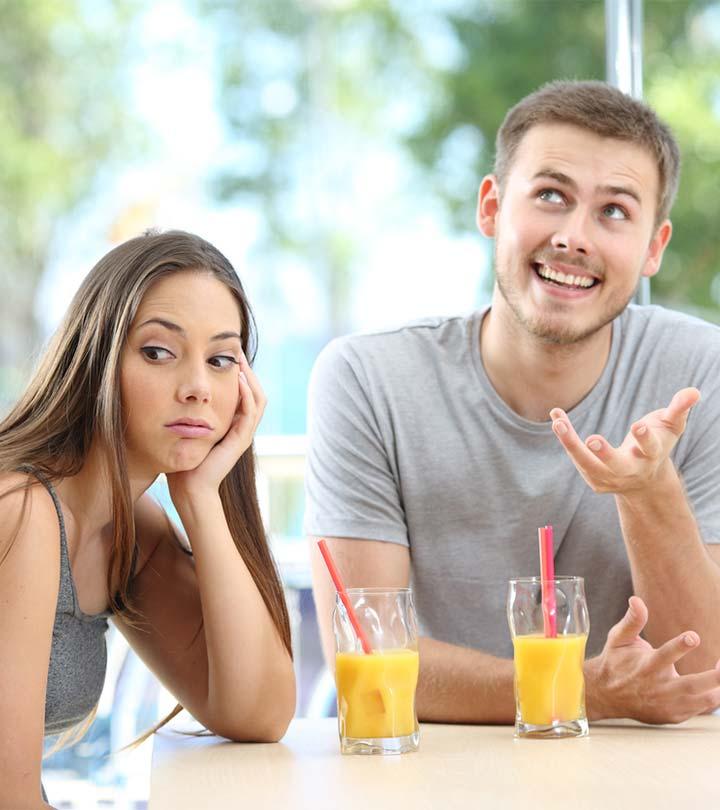 Has your relationship that once seemed picture-perfect turned into boredom? Well, at some point, the honeymoon phase wears off, and your relationship gets stable (or worse, bored). The newness doesn't last forever, and you might feel uninspired. While several factors are responsible for why a relationship gets boring, you have the power to turn things around. Create some excitement, break the monotony, and keep the spark alive. This article explains the 11 signs of a boring relationship and the various ways to deal with it. Keep reading to find your answers.
What Is A Boring Relationship?
A relationship can get boring when couples start putting fewer effort to enjoy each other's company and common interests. Experiencing relationship boredom can make you question your compatibility as a couple and potential for a long-term connection.
Boredom sets into a relationship when the couples go to either extreme – do everything together or don't give each other enough time. It turns out to be a relationship that you neither want to leave nor understand how to save. You may feel dissatisfied, but you are also clueless about how to talk about it to your partner. You are just stuck with the awkwardness soon settling in or the lack of becoming aware of each other's presence in the same room. Here are a few reasons the relationship might have become boring.
You have left the relationship to go with the flow. Nothing is extraordinary anymore because the two of you are either busy or lazy to incorporate the pizzazz.
You try to stay on the safe path that people usually take to strengthen their relationship. There's no space for risk or surprises because you are playing it safe.
Physical intimacy, small touches, stolen kisses, and catching each other's gaze are minute instances that rekindle a relationship's spark. Without these gestures of love, the relationship ends up as a situationship.
No shared interest makes you spend time away from each other, and the relationship feels slipping away.
Now that you know why a relationship fades into boredom, be prepared to face some harsh truths. The next section explains the signs that confirm you may be having a boring relationship. Scroll down.
11 Signs Of A Boring Relationship
Arguments are a way to show that you are still invested in the relationship and want to make it work. However, when there are no arguments, you are either ignoring the problems or avoiding creating any tension.
Conversations that allow you to explore your interests and understand each other to the level of not needing to speak for what you want to express are missing. Therefore, the connection that bridges a relationship is also missing.
You might be talking, but how much of it is actually heard? How much of the conversations are merely surface talks, and how often do you indulge in deep conversations that bring you both closer? You are your partner are not really present in the discussion and less attentive and curious about what the other party is speaking.
Boredom in relationships may feel like there's nothing left to discover about your partner. You have spent every moment together and adapted to each other's hobbies and interests, which suddenly makes it boring too soon.
There's another extreme where you don't do anything together. You may have so much to do on your own that you don't have time for the other person. This increases the chances of a relationship becoming boring because you don't have time for each other or the relationship to stay afloat.
Couples go on dates, spend time together, and try to get to know each other better. The problem arises when you have a hard time sharing common activities that can enrich the relationship. Or you keep going to the same place, ordering the same food, doing the same things over and over. Do you see the routine that has formed? For a relationship to stay fresh, you need to experience new things together, and not repeatedly conform to the same, old things.
There's no harm in flirting and seducing each other even after you have been in the relationship for a considerable time. In fact, it is a sure-shot way to keep the spark alive and make things heard. Without such harmless teasing, the relationship might feel bland and monotonous.
You have lost the ability to view your partner as someone special and go around them to finish your chores. You and your partner may even perceive each other as another piece of furniture you have to avoid walking into. You don't notice each other as a special presence and feel attracted.
A relationship might go into boredom when none of you wants to address or understand the feelings or emotions of the other person. Sadness, doubt, disbelief, resentment, and insecurity can make you drift from the healthy relationship attitude.
You often get irritated and annoyed with your partner. There's no praise or appreciation for each other, and you wish to change everything about the relationship. You may also find the company of your friends and peers more enjoyable than your partner.
When boredom creeps into a relationship, thinking about the future with your partner will make you feel you feel unhappy. You will also lack interest in your partner's life and feelings.
Boredom in a relationship can set in due to a lack of connection, communication, and conviction to keep it going. Unfortunately, it is not a season that will come and go away with time. Unless you work on it, your relationship may succumb to boredom, and this might lead to a breakup. Here are a few tips to help you overcome the boredom you experience in your relationship and bring it back on track.
What To Do When A Relationship Gets Boring?
Honesty is the best approach to face the truth.
Talk about the matter at hand and listen to each other.
Try to find ways that work for the two of you to get out of the phase.
Change your routine or spice things up a little.
Make the relationship more dynamic by surprising each other.
Go on a vacation or change the environment or home setting.
Try to establish a physical connection with your partner.
Create a bucket list and check off the things you do together.
Flirt well to maintain the heat of a relationship.
Go on dates, bring back old memories, and create a new one.
Get a hobby together that you both enjoy.
Find common interests and respect the ones that are different.
Figure out what made you fall for your partner and begin a relationship and try to revive it.
The Takeaway
A relationship may see the most mundane days it can have, but the key is to know how to overcome this. Try to bring back the sparks in your relationship with little gestures of support and friendship. Listen attentively to your partner, communicate openly, and approach the issue honestly. While getting over this phase may take some time, it will help your relationship prosper. However, if the situation seems beyond repair, decide whether to fix it or move on and have a fresh start.

Recommended Articles
The following two tabs change content below.