10 Best Boutiques In Chennai
Get a peek into Chennai's finest fashion brands that exemplify elegance, flair, and style.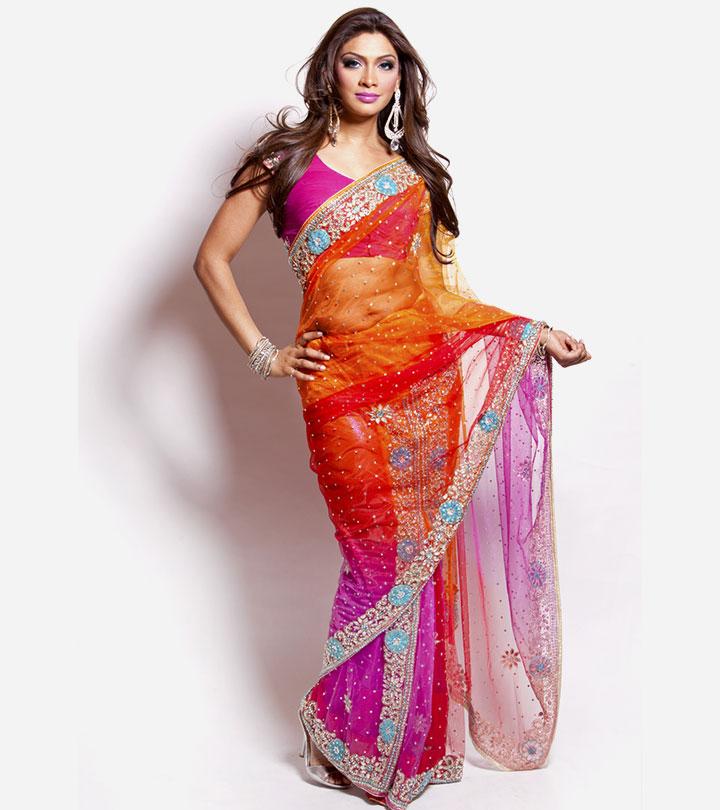 Conservative meets tradition meets style – that's Chennai for you. While most of us assume that Madras, or Chennai, is known for its Kanjeevarams, temples, filter coffee, and sambar, there's much more than we think there is in this treasure trunk. Today, let's talk about one such aspect of Chennai – boutiques that offer more than just zari sarees. The next time you are making a trip home, or just scouting for options – here's a list of the best boutiques in Chennai that you must visit. Let's take a virtual tour!
1. Amethyst
Flowers, Food, Fashion, Books – a board made of bamboo shoots welcomes you as you enter this sprawling bungalow that has been meticulously restored and turned into an ethereal boutique, while keeping the aesthetic intact. All of this, right in the heart of the city. Amethyst by Kiran Rao was started in 2000 and is one of its kind designer stores and not something you see too often. The store, rather the haveli, is home to antique furniture, home decor, designer apparel and a garden cafe, which is attached to this. Next time you are looking for unique pieces of jewelry, clothing or home decor, or just a retreat to read a book without getting out of the city, you know where to go. On a serious note, don't miss this for anything.
Whites Road, Royapettah,
 Chennai – 600014.
2. Evoluzione
Ask a local who is into designer wear or remotely into fashion, and you will hear them mention Evoluzione. It is a house featuring the most sought-after labels in the country. It was started by Tina and Atul Malhotra, who wanted to channel their passion into something concrete. And, that's why they set up outlets in Delhi, Bangalore, and Chennai. So, the next time you are looking to buy a Sabyasachi, Tarun Tahiliani, Varun Bahl or any other designer labels, you know you don't have to fly far away, and they are all available right in your city.
3, Khader Nawaz Khan Road, Srirampuram,
Thousand Lights,
Chennai – 600006
3. Moksha Chennai
When there's a wedding in the family, do you wish that the entire family could get together and shop at one place? Moksha Boutique in Chennai is your haven. The bride, the groom, the family, the kids, and everyone else can get something for themselves in this store. Its ethnic collection ranges from the most expensive designer collections to modest variants, without compromising on the style. It has a strong online presence and ships all over the world too.
44, Cathedral Road, Gopalapuram,
Chennai – 600086
4. Anokhi Chennai
With a customer base in Jaipur, Delhi, Bengaluru, Chennai, and many other cities in India, and in cities across the globe, Anokhi has made its name. It is one of those few brands who believe in keeping the tradition and nuances of craftsmanship intact while saving the environment. It is making handloom clothing accessible, affordable, and stylish. If that sounds like something that you'd like, you know where to head to while in Chennai.
Chamiers, 106 Chamiers Road,
R A Puram,
Chennai – 600028
A blogger shared her shopping experiences in Chennai, and highlighted unique brands and boutiques to explore. Regarding this boutique, she mentioned, "I loved their clothes and had a great time shopping for various tops, kurtas and bags. Though they have stores in other cities, I felt their Chennai collection was the best (i)."
5. Chaitanya Rao
Chaitanya Rao brought couture to South India. He started his label a few years ago and used his experience of being associated with the biggest names in the industry like Vogue, Cosmo, and other couture brands for years. He is also one of the most sought-after costume designers for both Telugu and Tamil industries. If you are looking to add a western touch to your bridal wear with a bit of couture and grandiose, Chaitanya Rao is where you need to head to.
No 3 Shyams Garden No 17,
Khader Nawaz Khan Road, Greames Road,
Chennai – 600006
6. Studio Saks
The city's elite swears by Studio Saks, which houses couture, diffusion ensembles, western, fusion, bridal, and everything else in between. From Shantanu Nikhil to Tarun Tahiliani and other next generation designers, Studio Saks has a diverse range of options. With stores like these, Chennai is opening up its arms to couture brands and proving that we don't have to fly to Mumbai or Delhi for shopping.
17/9, Padmavathi Road, Jeypore Nagar,
Chennai, 600086
Facebook Page – https://www.facebook.com/pg/studiosaks/
7. Tifara
Another multi-designer store in Chennai that has made every fashionista happy. It houses the works of a host of designers who are the best in the industry – ranging from Anushree Reddy to Nikasah Agarwal and Premal Badlani. It has interesting and varied options to choose from. Whether it is that perfect fusion lehenga that you want for your sangeet or a bridal outfit with a romantic twirl, Tifara is not going to disappoint you. Now, upgrade your lifestyle with elements from the intriguing South Indian style.
No 9,Jagannathan rd, Nungambakkam
Chennai, India
8. Shireen Shahana
This boutique hotel was founded by a girl who chased her dreams and of opening a boutique in Chennai, so that other girls could find their dream wedding dresses. Bridal is Shireen Shahana's forte, but she has also known for her anarkalis, Pakistani dresses, mirror work suits, lehengas, and all things that define grandeur. On the contrary, she is also into linen and handloom dresses and has some interesting salwar suits designs. So, whatever it is that you are looking for, Shireen Shahana has it all.
9. Kalpa Druma
'That Kalpadruma Girl' is her Instagram handle and probably that defines the designer and the store because that's how people who know her address her. Kalpa Druma's designs are for the urbane and trendy women who usually prefer the boho-chic vibe. If that's what you are looking for, and you are in Chennai, you know where to go. Do not miss out on Kalpa Druma if you are looking for something rustic, stylish, and rooted – be it your clothes or home decor.
72,Cathedral Road
Chennai
10. Vivek Karunakaran's Designer Boutique
A graduate from NIFT, Chennai Vivek Karunakaran is one of the biggest names in the fashion industry not just in the South, but all over. From putting collections together for some of the most sought-after American and European labels like Zara, Brookfield, Faconnable, etc., to launching a luxury clothing line called "Viia," and dressing the biggest names in Bollywood and Tollywood, Vivek Karunakaran's label has done it all. He has been selected by Westside to set up his collections in some of the most prominent shopping malls, showrooms, boutiques, and multi-branded stores in Chennai, Delhi, and Mumbai.
Rutland Gate, 4th Street, Nungambakkam,
 Chennai – 600006
Apart from the famous Nalli Silks and street side shopping places in Pantheon Road, Chennai is a land of designer boutiques, and it's not a surprise that people still travel to Madras for their wedding shopping. Do you know of any such hidden treasures we should know about or did we miss any of the best boutiques in Chennai? Let us know by dropping in a text in the comment section below. Happy Shopping, girlies!
Frequently Asked Questions
What are some unique features or selling points of the boutiques in Chennai, such as custom designs or a focus on sustainability?
These boutiques in Chennai have a variety of clothing and accessories, like boho-chic vibes, bridal wear, rustic looks, and loom clothing, available to their customers.
How does the shopping experience at boutiques in Chennai differ from shopping at larger retail stores or department stores?
Shopping at boutiques gives you access to limited collections, making it different from purchasing at larger retail or department stores.
The shopping experience at boutiques offers a more personalized shopping experience including styling and tailoring services in a more intimate environment with fancy lighting, music, and decor.
What role do local and regional designers and artists play in the boutiques in Chennai, and what impact do they have on the fashion scene in the city?
Local and regional designers and artists bring unique styles that reflect the cultural and artistic heritage of the region, while also incorporating contemporary trends and techniques. They use locally-sourced materials and work with small-scale artisans who create unique pieces. It also helps to create job opportunities, support small businesses, and preserve traditional skills and crafts.
How does the fashion and style in Chennai differ from other cities in India, and what influence does this have on the boutiques in the city?
Chennai has a rich cultural heritage and distinct style heavily influenced by its traditional sarees, jewelry, and dhotis compared to other Indian cities. This traditional style is reflected in the boutiques in Chennai, which often specialize in traditional clothing and accessories and also add contemporary and fusion styles to it.
What are some of the latest fashion trends in Chennai and how are they reflected in the boutiques and clothing options available?
Chennai uses sustainable and eco-friendly clothing options as well as fusion wear and bright prints. Traditional attires like sarees and dhotis are also now available in modern designs and are a perfect blend of traditional and modern elements.
How does the pricing of boutiques in Chennai compare to other cities in India and how does this impact their popularity and customer base?
The pricing of boutiques in Chennai can vary widely depending on the location, brand, and quality of the products offered. High-end boutiques that offer premium products at premium prices may appeal to a smaller, more affluent customer base. Affordable boutiques may attract a larger, more diverse customer base. Today, affordable fashion and budget-friendly options are expanding in the city, which has helped boutiques expand their customer base and increase their range of consumers.
How do the boutiques in Chennai cater to different tastes and styles, such as traditional Indian wear or modern, Western-inspired fashion?
Boutiques in Chennai offer a range of clothing options like traditional Indian wear such as sarees, salwar suits, lehengas, and dhotis. It also is inclusive of Western-inspired fashion like dresses, skirts, tops, and pants in a variety of styles, fabrics, and colors.
What role do events such as fashion shows and pop-up shops play in promoting boutiques in Chennai and showcasing their clothing and designs?
Fashion shows and pop-up shops are great opportunities for boutiques to showcase their clothing and designs to a wider audience, which leads to increased sales and brand building. They also help provide people with better and wider networking opportunities.
How has the COVID-19 pandemic impacted the boutiques in Chennai and what measures have they taken to adapt and continue serving their customers?
Boutiques in Chennai have been impacted by the COVID-19 pandemic, which has reduced traffic and forced them to find ways to reach customers online. This led to launching websites and stores on online platforms. A few boutiques also started offering virtual style consultations for styling and sizing to create a personalized shopping experience.
Searching for the best boutiques in Chennai? Click on the video below to find out about the top 10 options. Get ready to shop till you drop!
Personal Experience: Source
i. 5 Must Visit Stores in Chennai
https://getsetandgo.wordpress.com/2013/08/16/5-must-visit-stores-in-chennai/