Do Braids Promote Hair Growth? Are They Safe For Scalp Health?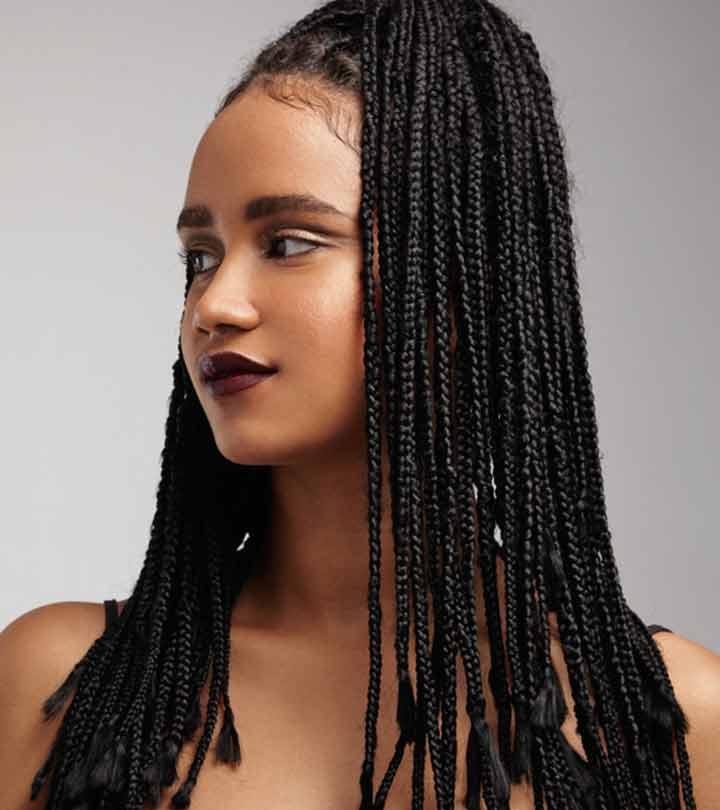 Braiding promotes hair growth – most of us grew up hearing (and believing) this old wives' tale. Braids look stylish and are a blessing in disguise. They protect delicate, fine, and fragile hair, especially type 4 hair, and prevent tangles. But do braids promote hair growth? Is it a myth or is there truth behind this fact? Read on to find out.
What Are Hair Braids?
Braiding is a protective hairstyle, and braids (or plaits) are formed by sectioning the hair and intertwining or interlacing them to create a pattern. Braids are incredibly diverse, and there are braiding techniques suitable for different hair textures and types.
Do braids promote hair growth? Find out next.
Braids For Hair Growth: Does It Work?
Unfortunately, braiding cannot speed up the hair growth rate. Your hair growth rate depends on factors like genetics, lifestyle, stress levels, and diet. Your hairstyle does not determine the growth rate. But braiding can protect the hair by preventing breakage and strengthening its structure.
The hair strands stay strong when woven into a braid, which restricts their movement. Braiding also minimizes daily wear and tear caused by friction, especially when you toss and turn while sleeping and during combing and brushing. Moreover, it spares you the horror of hair breakage caused by frizz. All these factors help minimize hair breakage and hair damage, promoting healthy hair growth.
However, ultra-tight braids may pull the hair from the roots, causing traction alopecia (1). This is common in Afro-Caribbean hairstyles involving tight braiding techniques. Traction alopecia is not a disease but results from hairstyling practices. Hence, avoid tying the hair in tight braids. Here are a few braiding methods you may follow for better hair growth.
What Are The Different Braids For Hair Growth?
These are tiny braids woven tightly on the scalp. They are not done on the entire hair length. These braids can stay on hair for months.
This is one of the most classic hair braiding styles for natural and kinky hair.  Box braids are three-strand braids with a square-shaped hair division.
They are technically not braids but a protective hairstyle to make your hair manageable. In this hairstyle, synthetic hair is wrapped around actual hair, giving it a heavy, dread-like appearance.
They are also known as latch hook braids. Here, synthetic hair extensions are crocheted to a person's natural hair using a latch or crochet hook.
Often, the growth is not visible in braided hair. Is there a way to check that? Find out in the next section!
How To Know Hair Is Growing With Braids
Measure the hair length using a scale or measuring tape every 10-15 days.
Check the braid roots. If they appear loose, it means your hair is growing.
Proper hair care is of utmost importance if you are trying to grow your hair. Check out the pre and post-braiding hair care tips below.
How To Maintain Hair Before And After Braiding
Spritz plain water 2-3 times a week to keep your braids hydrated and moisturized.
Clean your braids once a week with a clarifying natural shampoo. Use a deep conditioner to restore and rejuvenate the locks.
Be gentle on the scalp. Avoid drying your braids by rubbing them with a towel. This may damage the scalp and hair. After washing, squeeze the braids gently to drain out excess water.
Moisturize the braids after drying. Massage moisturizers from root to tip to restore hydration and shine.
Do not wear braids for more than eight weeks at a time. Keeping them any longer may cause damage to your scalp and hair. Instead of tight braids, try loose ones like French braids, linear plaits, or fishtail braids.
To protect your braids, wear a satin scarf or bonnet while sleeping.
Braiding the hair is good, but these ultra-tight hairdos can damage your hair. Scroll down to find out how.
Can Braiding Damage The Hair?
Yes, a tight braid can damage the hair by tugging or pulling hair from the scalp, causing traction alopecia (1).
Even a tight spiral braid can cause inflammation and scalp damage. The spiral pattern decreases blood flow towards the vertex, causing ischemic necrosis (2).
To avoid scalp and hair damage, avoid keeping the braids for too long.
How Long Should You Keep In Braids For Hair Growth?
It is advised not to keep the braids for more than 6-8 weeks. Let your scalp and hair breathe for at least a week or two in between braiding.  Always change the braiding style and avoid weaving too tightly close to the scalp and roots.
To Sum Up
Hair braids are not directly linked to hair growth, but they reduce scalp damage and hair breakage and promote healthy hair growth. You can try braiding techniques to maintain your hair. However, do not forget to focus on your dietary habits and follow a proper hair care routine. A little bit of care and TLC can transform your tresses.
Frequently Asked Questions
Are crochet braids damaging to the hair?
No, crochet braids do not damage the hair. But if the braids are too tight, they might damage the scalp and hair follicles.
What is the best hair length for braids?
You can get smaller braids with 3-4 inches of hair, and long and dramatic braids with 5-8 inches of hair. Longer hair is suitable for extreme braids.
Do box braids damage your hair?
No, box braids do not damage the hair. It is a protective style to reduce hair abrasion and hair fall. But if they are installed in the wrong way, they may be heavy and damage the roots.
How to wash box braids?
You can use a diluted water-shampoo mixture to spray and wash the braids and condition them.
Sources
Articles on StyleCraze are backed by verified information from peer-reviewed and academic research papers, reputed organizations, research institutions, and medical associations to ensure accuracy and relevance. Check out our
editorial policy
for further details.
Recommended Articles
The following two tabs change content below.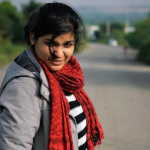 Anjali Sayee is a writer and an introvert. From studying Aeronautical Engineering and wanting to design her own airplane to writing articles on hairstyles, she has been on quite a journey. She believes that hair is one of the key factors that define a woman's personality. To quote her, "What's the first thing they do in the movies to show a personality change? Change the hair – because it has a life of its own." She's here to help you find the hairstyle you need. This bookworm is a self-professed Wholocker, a talented drummer, and an amateur photographer.