Brazilian Beauty, Makeup, Fitness and Diet Secrets Revealed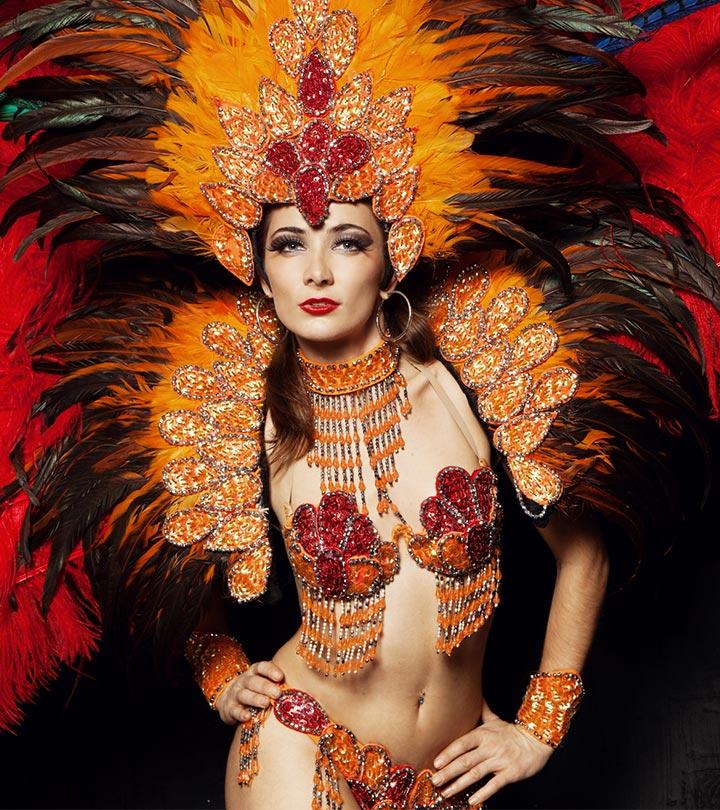 Have you ever wondered why Brazilian women are considered some of the most attractive women in the world? If you thought it's only about the looks, you're wrong. It's not just about those gorgeous genes. Brazilian beauty is also an effect of eating healthy, following an effective fitness routine and adopting a perfect beauty regimen that undeniably puts Brazilian women amongst the most attractive in the world.
Following are some of the beauty, makeup, fitness and diet secrets of Brazilian women:
Brazilian Beauty Secrets:
Carrot Juice: Love those gorgeous Brazilian tans? Maybe you're thinking of spending a few hours under the scorching sun to get that tan for yourself. But if you want to do it like the Brazilian beauties, it's much easier than burning yourself with UV rays. Start by consuming carrot juice at least 2 weeks prior to getting tanned. The beta-carotene present in this vegetable is very helpful in promoting tan and gives skin a natural glow. If you are planning to purchase a tanning lotion, make sure it contains carrot extract.
Beetroot Juice: Radiant skin is an indispensable part of the Brazilian beauty statement. The secret behind that gorgeous glow is beetroot juice. Being rich in vital nutrients as well as wonderful antioxidants, beetroot can enhance blood circulation throughout the body and make our skin cells healthy. So, include beetroot juice in your regular diet.
Beach Sand: Surprised to see this in the list of 'beauty' secrets? Well, it's absolutely true! Brazilian women love scrubbing their bodies with sand collected right from the beach as it has a number of benefits. Massaging skin with sand can purify the body by eliminating waste materials. It stimulates overall blood circulation which eventually revitalizes the skin and makes it lively. It also disintegrates fat tissues and reduces cellulite to a large extent.
Acai Berry and Goji Berry: Berries are another miraculous beauty secret that Brazilians swear by. Consuming acai berries and goji berries keeps skin looking young and beautiful for long. The best thing about these berries is that they are loaded with antioxidants, so eating these will help you ditch signs of ageing like wrinkles, age spots, fine lines and other flaws for quite a long time.
Babassu Oil: Babbasu oil, also known as cusi oil, is a light yellow colored oil extracted from the Babassu palm. The clear vegetable oil is more or less similar to the regular coconut oil in terms of properties and is one of the most favoured beauty ingredients of Brazilians. It provides nourishment to the skin and regulates the levels of oil without causing greasiness. Brazilian beauties use this oil regularly to keep their skin soft and hydrated through the day.
Brazilian Makeup Secrets:
Brazilian Bikini Wax: A 'dental-floss-bikini', a sexy thong and a skimpy bra is one of the most popular outfits of ladies in Brazil. And the 'secret' behind their silky soft uncovered body is the exclusive 'Brazilian Bikini Wax'. This 'down-there-hairstyle' lining the thong boundaries was introduced to make outdoor lifestyle more exciting and tempting for Brazilians, and has become an internationally much-sought-after beauty practice.
Brazilian Blowdry: The silky-smooth hair of Brazilian women is a result of the innovative hair treatment called Brazilian Blowdry, also known as 'Escova Progressiva' or 'Progressive Blowdry'. In this treatment, curly and frizzy hair is infused with keratin protein which results into luscious and graceful locks.
Popular Cosmetics Brands: Brazil is blessed with the Amazon Rainforest, which is known to be a great resource of herbs and plants that are beneficial for both skin and hair. There are lots of beauty brands, such as Natura, Kiehl's, MAC, Aveda, etc., which make use of potential ingredients like crabwood, black cherry, Brazilian nut, acai berry, Urukum seeds and many more in their products by extracting them from the tropical forest.
Brazilian Fitness Secrets:
Brazilian Body Shaping Massage: Fitness is almost an obsession with Brazilians and their weekly massage treatments are aimed at achieving just that. The well-known Brazilian Body Shaping Massage is great for stimulating blood circulation throughout the body, melting away ugly cellulite, flushing out toxics, eliminating problems of water retention, reducing stress and boosting overall health as well as fitness.
Brazilian Butt Lift: Brazilians prefer 'taut-n-toned' bodies over bony structures and the Brazilian Butt Lift is the revolutionary secret behind their perfectly proportioned figures. Introduced by Leonardo Carvalho, this workout program is quite different from regular booty augmentation treatments or cosmetic surgeries. With the help of butt lift, the bums can be lifted up easily without bulking the thighs too much.
Brazilian Diet Secrets:
'Sucos' or Beauty Juices: Brazilian women believe that eating well is crucial to looking well. They love sipping juices made from antioxidant-rich fruits like acai berry, graviola, acerola, etc. throughout the day, which helps them enhance their beauty right from the inside.
Non-Vegeterian Food: When it comes to Brazilian diet secrets, you should never expect a lot of vegetarian items. Brazilians love everything non-vegetarian and full of protein, such as meat (chicken, beef, pork), fish, churrasco (special Brazilian barbecue), sausages, and so on. But they mostly prefer slow roasting or salted food over marinades.
Rice and Beans: Brazilian diet is full of carbohydrates. Risotto-style rice spiced with salt and garlic is very popular among Brazilians. Cooked beans is another favorite item.
Well, now that you know the secrets, which of these are you going to start following?
The following two tabs change content below.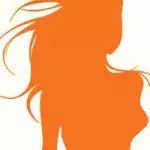 Latest posts by Nilankeeta Roy Chowdhury (see all)