Top 3 Breakup Poems To Deal With Your Heartbreak
Soothe the pain of a breakup with profound and heartfelt poems that give words to your feelings.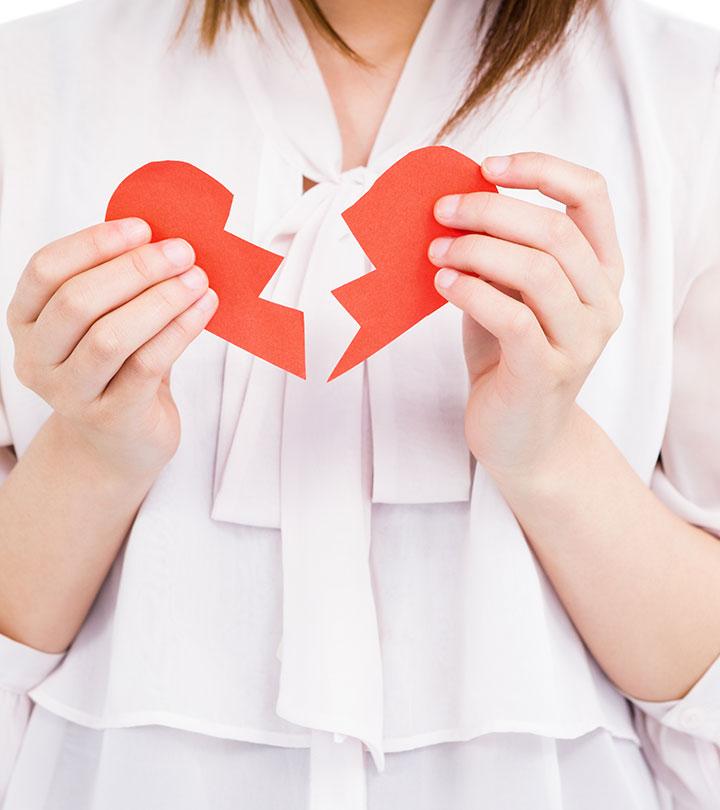 Breakups are never easy to deal with, and they are one of the hardest things that one can ever go through in life. It involves intense pain and sorrow, and you may find it difficult to forget your past relationship. But here is a good collection of breakup poems that can soothe your soul and give hope for a better future. Check out this article for some sad breakup poems that will make you realize that you are alone. Scroll down for more information.
3 Sad Breakup Poems
1. If I'd Never Met You
"If I'd never met you,
I wouldn't feel the pain
Of losing your sweet love;
I wouldn't feel insane.
But if I'd never met you,
I wouldn't know the pleasure
Of ecstasy's warm gifts
And memories to treasure.
Now moving on with life,
I force a wistful grin,
Questioning what went wrong,
Wondering what might have been."
– Joanna Fuchs
2. After Love
"There is no magic any more,
We meet as other people do,
You work no miracle for me
Nor I for you.
You were the wind and I the sea –
There is no splendor any more,
I have grown listless as the pool
Beside the shore.
But though the pool is safe from storm
And from the tide has found surcease,
It grows more bitter than the sea,
For all its peace."
– Sara Teasdale
3. Oxymoronic Love
"Hatred is the new love. Rage is right. Touch
is touch. The collars of the coat, turned down,
point up. The corners of our hearts are smoothed
with rough. Our glass breaks slick, our teeth
rip soft.
We are sipping from the water's thirst. We were lost
at first. From the finish, begun. We undergo
the pain the other knows. We are cartoon yards
where dogs dig for lost bones. Esoteric,
we are full of holes. That need to be filled.
That need to be dug. We are under-loved.
We are under-known. Give to us and we are
downcast and uplifted and sift like water
and sand like stone. We are greedy, we are
gone. We are helpless, we are prone. Drain us
or fill us and we'll ache a vast installment.
Let us empty. Let us alone. Madness
is our happiness. Sadness is our home."
– Jennifer Militello
Infographic: Two Relatable Poems To Read After A Breakup
Breakups are never pleasant, even when the relationship between the two people was not working and parting ways was the only option. There are a lot of feelings that need to be dealt with and a lot of damage to repair. Your emotional, mental, and sometimes physical well-being can take a hit. At such times, resorting to art and poetry is one of the best things one can do. Check out the infographic below for two beautifully relatable breakup poems.

Breakups are one of the most painful things you can experience in your life. They make you feel intense sorrow and pain and might make it difficult to forget your past. Remembering the gone-by beautiful times can be painful and heartbreaking. While everyone copes with breakups in their own way, you can go through our collection of breakup poems for some comfort and solace. Even though it may take some time to heal, slowly move on and allow yourself to be open to the love you deserve.
Frequently Asked Questions
How can writing a breakup poem help in the healing process?
Writing is the best form of healing. As journaling can aid in clearing our thoughts and expressing gratitude, putting our suppressed emotions into words about a dear love lost can help us move on from the heartbreak.
What is the role of emotions in breakup poems?
Breakup poems include an array of emotions, be it melancholy, anger, pain, or even regret. These emotions, when poured into the poems, can help us face our feelings and eventually let go of the past.
How can one express feelings of anger and bitterness in a breakup poem?
Poetry is the rawest form of expression. You can express bitterness or anger in a breakup poem by simply writing whatever is dominating your thoughts. Let the words flow without any sugar-coating, and show your true feelings.
Breakups are never easy. The following video expresses the true emotions of heartbreak when a beautiful relationship ends. Check it out.