Top 5 Brick Red Lipstick Shades Available In India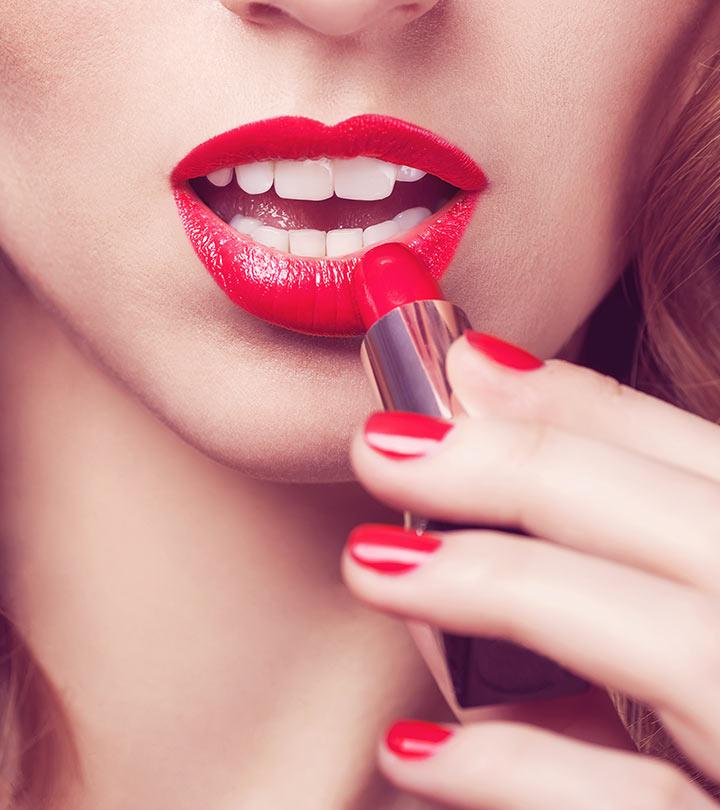 Are you a fashion freak like most other women? Do you usually look around for different shades of lipstick to complement your skin tone? Put an end to your quest by wearing the correct shade of red lipstick─Brick Red!
Red lipsticks make a powerful statement. They are feminine, yet pack a punch of character. And when it comes to brick red, the sky is the limit!
Let's have a look at the top 5 Brick Red Lipstick shades For All Skin Tones:
No matter what is your skin tone, there is a shade of brick red lipstick for everyone! Here are the top 5 brick lipsticks you can try:
Paint your world red with this mesmerizing brick red shade (67), exclusively from the house of Coloressence. This shade from Coloressence has a blend of coriander and basil, which nourishes the lips. The lipstick offers softness, shine and works as your personal sun-guard with SPF 15. You get a chance to feel the creamy texture of this ultimate brick red lipstick that offers a matte and seamless finish. The dark pigments last all day long without any further touch-ups.

The Color Sensational series from Maybelline features a peppy shade of brick red lipstick for women. This shade offers both a glossy sheen as well as moisturizing benefits. This is the correct choice for women who love glossy lips. The moisture lock technology by Maybelline protects the lips against dryness and flaking, giving you super smooth lips that last all day long.

3. Soul Tree:
This Ayurvedic brand gives you a gift of nature in the form of its latest brick red lipstick. Its solid color is derived from natural pigments. Its no-chemical formula makes this shade a popular choice for women who believe in maintaining their skin health even while experimenting. The lipstick gets its goodness from natural pigments, butter, almond oil, and honey. It is surely one of the best ways to look artistically beautiful and royal.
When talking about best makeup brands, no one can ignore Lakme! Cherry chic from Lakme's 9 to 5 range is a thing of beauty. The shade is not loud, but grounded, sparkling, and creamy. It stays without fading for up to 10 hours and nourishes the lips well. This exclusive Indian variation of brick red color has proven the excellence of Lakme again. Fall in love with your lips once again and pamper them with the goodness of wheat germ oil and Vitamin E, exclusively blended in this chic shade by Lakme.
Do you miss magic in your life? Switch to using the Rosy Sunday lipstick by Lakme. This product is an exceptional amalgamation of rose hue and brick red. This rare combination brings out your hidden freshness and charm. It nourishes the lips with traces of wheat germ oil and Vitamin E present in it. Bless yourself with the freedom from touch-ups with this amazing brick red shade. You must own this highly rated lipstick if you like to experiment with your looks (and shock the world pleasantly).

Look around and ask yourself, why do you deserve to be nothing less than the best? It is because you are special in your own unique ways. Try these amazing shades of red lipstick and explore your hidden beauty. Explore different colors and shades. The shades listed here will work with almost all skin tones. All you need to do is step out of your comfort zone!
*Subject to Availability
Have you tried any of the above-mentioned red lipstick shades to brush-up your looks? Share your views in the comment section.
Recommended Articles
The following two tabs change content below.