Bubble Masks: What Do They Do To Your Skin?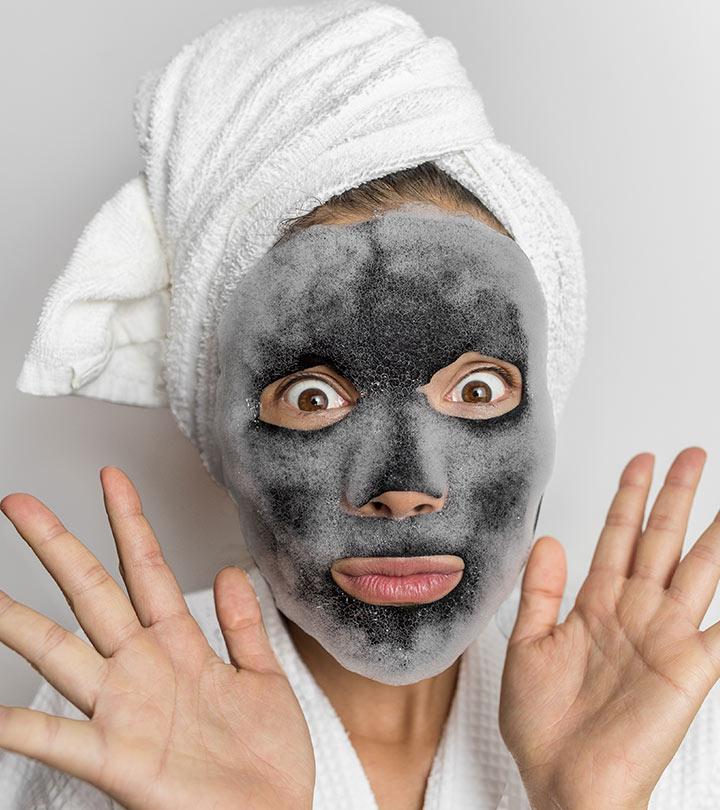 You can't get enough of Korean beauty trends. They always keep coming up with crazy beauty hacks that give amazing results. I wasn't even over those amazing Korean sheet masks when I came across the next level – bubble masks. Bubble masks have been trending on Instagram not only because they make for hilarious Instagram-worthy snaps, but also because they work wonders for your skin. Want to know why beauty bloggers are going gaga over them? Scroll down.
Table Of Contents
What Is A Bubble Mask?
Bubble masks are essentially cleansing masks that clean all the dirt and impurities from your face. What makes a bubble mask different from other masks is that it uses a special oxygenation process for clearing your skin. That's why you get those foamy clouds on your face when you apply it. It is somewhat similar to getting an oxygen facial. In oxygen facial, the esthetician pumps antioxidants right into your skin. The bubble mask is just an easier and affordable DIY version of the oxygen facial.
Wondering how it works? Let me explain.
A bubble mask contains perfluorocarbons that help dissolve oxygen (just the way water dissolves carbon dioxide to make bubbly soda water). Oxygen is pumped into the sheet mask or product under pressure. The mask is then sealed inside a pressurized package.
Once you take the mask out and press it with your fingers right on your skin, you will see the pressurized oxygen forming bubbles. A bubble mask also contains foaming ingredients.
It is available as a sheet mask or cream, depending on the brand, and contains a wide range of ingredients – from collagen supplements to activated charcoal. But is this just a skin care fad or does it serve any purpose? Let's find out.
Bubble Masks: Are There Any Benefits?
A bubble mask is a safe and gentle way to cleanse and exfoliate your face. It gently scrubs your face, cleans your pores, and removes makeup and oil. All you need to do is follow the instructions written on the package. It will help:
Unclog your skin pores
Remove and clear excess sebum and oil
Improve acne
Clear blackheads
A bubble mask also has moisturizing properties that leave your skin hydrated, refreshed, and nourished. It gives a youthful glow to your skin (with regular use) and softens the skin eventually and makes it smooth.
If you think your skin is dull and looks lifeless, you need to try this Korean beauty innovation.
So, how do you use a bubble mask? Scroll down to check out the steps.
How To Use A Bubble Mask
1. Cleanse Your Skin
This is the first step before applying a bubble mask. Clean your face thoroughly using a gentle cleanser. Use warm water to wash your face so that the pores open up. Pat your skin dry.
2. Apply The Face Mask
Take the mask out and put it on your face gently. Keep it on for 10-15 minutes or as instructed on the package.
In case you are using it in the cream form, wash your hands and scoop out the product. Use the spatula to spread it evenly on your face. Avoid the areas around your eyes, nostrils, and mouth. Also, do not apply it close to the hairline. Let it stay for the time specified by the brand.
3. Take It Off
Once the time is up, remove the mask. Gently massage the remainder of the product onto your skin to clean the remaining dirt and impurities. Massaging also relaxes the facial muscles. Wash off with warm water.
4. Seal With A Serum
Apply a serum that suits your skin to lock in the goodness of the product and keeps your skin soft and supple. Finish off with a moisturizer.
Dying to try it out? Here are a few popular brands you may check out.
Popular Bubble Masks You Can Try
1. Elizavecca Milky Piggy Carbonated Bubble Clay Mask
This is a deep cleansing mask and is suitable for all skin types. Click here to buy it.
2. Miss Spa Oxygenating Bubble Mask
This contains pineapple fruit extracts that brighten up your skin. It claims to give you results in 20 minutes. Click here to buy it.
3. Yes To Coconut Ultra Hydrating Bubbling Paper Mask
This contains coconut and coffee extracts that claim to "wake up" your skin. It hydrates your skin and purifies it thoroughly. Click here to buy it.
4. PureDerm Deep Purifying Black Bubble Mask
This purifying bubble mask claims to improve hyperpigmentation as it contains charcoal. It claims to make your skin smoother and brighter. Click here to buy it.
5. Skin Republic Bubble Purifying Charcoal Face Mask Sheet
This mask contains activated charcoal along with fruit acids. It clears dead skin cells and gives you glowing skin. Click here to buy it.
Bubbles are fun. And the fun doubles when it comes with beauty benefits. So, what are you waiting for? Go ahead and pick a bubble mask. You are definitely going to love it. Do share your feedback and experience with bubble masks in the comments section below.
The following two tabs change content below.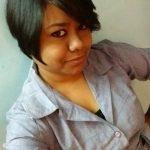 Latest posts by Ramona Sinha (see all)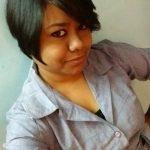 Ramona Sinha
Ramona is a journalist-turned-content writer. She holds a Master's degree in English Literature and has been writing for the digital world for over five years. She specializes in writing for Skin Care. She has done a certificate course titled 'Dermatology: Trip To The Skin', offered by Novosibirsk State University. She believes that beauty begins with a good skin care regimen and is on a mission to eliminate all toxins from her routine. She helps and guides readers in selecting products and ingredients specific to their skin type/issue. When Ramona is not working, her books and passion for music, good food, and traveling keep her busy.