Is Butternut Squash Healthy? Nutrition, Benefits, And Recipes Are you looking for a vegetable that is highly nutritious and can replace your starchy potatoes in your side dishes? Butternut squash (Cucurbita moschata) is one such elongated pear-shaped vegetable (though technically it is a fruit). This orange-fleshed winter squash is high in carbs. It has a sweet taste and a nutty flavor. It is rich in plant compounds, antioxidants, and carotenoids.
This winter squash is known to reduce the risk of cancer and heart disease, aid in weight loss, improve eye health, and boost bone health. It is also a great addition to many sweet and savory dishes.
In this article, we explore the health benefits of butternut squash, its nutrition profile, recipes, and any risks associated with it. Keep reading.
Butternut Squash Nutrition Facts
According to the U.S. Department of Agriculture, one cup (205 grams) of cooked butternut squash contains:
 Calories: 82
 Protein: 1.84 g
 Fat: 0.184 g
 Carbohydrate: 21.5 g
 Fiber: 6.56 g
 Sugars: 4.04 g
 Calcium: 84 mg
 Iron: 1.23 mg
 Magnesium: 59.4 mg
 Potassium: 582 mg
 Vitamin C: 31 mg
 Vitamin A: 1140 µg
 Thiamin: 0.148 mg
 Folate: 39 µg
Butternut squash also contains copper, zinc, manganese, and phosphorus in trace amounts. This annual vegetable has many medicinal properties and offers important health benefits. Let us explore them in the next section.
Health Benefits Of Butternut Squash
1. May Reduce Cancer Risk
Butternut squash is rich in beta-carotene and antioxidants that may help prevent certain cancers. A study conducted by the Epidemiology Research Unit, Quebec, found that foods rich in carotenoids may protect against colon cancer. As per another study, intake of vitamin A and beta-carotene can help reduce lung cancer risk. The phenolic compounds in the squash encourage cell communication and prevent cancer cell growth. The high fiber content of this vegetable may inhibit cell proliferation in the case of colorectal cancer.
2. May Help Prevent Heart Disease
The carotenoids in butternut squash may help improve heart health. A study conducted by the University of Kuopio found that consumption of foods rich in carotenoids may help prevent cardiovascular disease. However, carotenoids in pharmaceutical forms are not yet recommended for preventing heart disease. More studies are needed to understand this phenomenon of butternut squash in humans.
3. May Aid In weight loss
Butternut squash is high in fiber. Increased fiber intake may help reduce weight. A study conducted by the Brigham Young University College Of Health and Human Performance, USA, on 252 women found that fiber consumption may significantly reduce the risk of weight gain. In another study, dietary fiber consumption could reduce the risk of weight gain in African-American women.
4. May Improve Eye Health
Butternut squash is rich in vitamin A that is essential for maintaining eye health. A study conducted by the University of Bordeaux, France, found that intake of foods rich in vitamin A and its metabolites may help promote vision. This fat-soluble vitamin can absorb light and support the functioning of the cornea. However, more studies are warranted to further understand this benefit of butternut squash.
5. May Support Immune Function
As per one mice study, the beta-carotene in butternut squash may help enhance immune system health. The polysaccharides in butternut squash are said to possess immune-stimulating properties. The vitamin A and vitamin C in the veggie may help reduce the risk of certain infections like pneumonia.
6. May Boost Bone Health
Foods rich in beta-carotene, vitamins A and C, and minerals like zinc may help improve bone health. A study on postmenopausal women found that dietary intake of foods rich in these nutrients significantly improved bone mineral density. The vitamin C in butternut squash may also lower osteoporosis risk by 33%. Its manganese content also helps boost bone mineral density and bone formation.
7. May Improve Digestion
The dietary fiber in butternut squash plays a key role in promoting digestion. It also may help treat related issues like constipation and bloating. It may stimulate bowel movements and also reduce colon inflammation. A review published in the World Journal of Gastroenterology suggests that dietary fiber intake increases stool frequency in patients with constipation.
The high potassium values in butternut squash may help lower blood pressure. The beta-carotene in the vegetable may fight against the harmful effects of UV radiation. However, information in this regard is very limited and more research is warranted.
These are the health benefits of butternut squash. But how do you add this veggie to your diet? Read on to know.
How To Add Butternut Squash To Your Diet?
Here are a few ways to include butternut squash in your food:
 You can add butternut squash in the place of sweet potatoes, pumpkin, or any other starchy veggies.
 Top your salad with roasted butternut squash.
 Try butternut squash in the place of potatoes in curries or fries.
 Prepare creamy soup with butternut squash puree and coconut milk.
 Add roasted butternut squashes to boiled eggs in your breakfast.
 Add cooked butternut squash to your pasta.
 Try pureed butternut squash with your favorite bread slices.
 Prepare a quick side dish with butternut squash by roasting this vegetable with olive oil, pepper, and salt.
 Stuff-cook butternut squash with your favorite mixture of grains or vegetables.
Find out some easy recipes with butternut squash in the following section.
3 Delicious Recipes You Can Enjoy
1. Bacon Butternut Squash Pasta
What You Need
 Butternut squash – 1 large
 Sausage – 1 lb.
 Minced garlic – 2 cloves
 Bucatini – 1 lb.
 Shaved parmesan – ¼ cup
 Freshly chopped thyme – 2 teaspoons
 Butter – ½ cup
 Freshly chopped sage – 1 tablespoon
 Extra-virgin olive oil, divided kosher salt, and freshly ground black pepper – 3 tablespoons
Process
 Preheat the oven to 425°F. Cut the squash into ½'' cubes.
 Toss the squash, red onion, and two tablespoons of oil in a large bowl.
 Divide between two large baking sheets and season with salt and pepper.
 Roast until fork-tender and golden, for 30 minutes, tossing halfway through.
 Cook pasta in a large pot of boiling salted water.
 Reserve ½ a cup of pasta water and drain.
 Heat the remaining one tablespoon of oil in a large skillet over medium heat.
 Add sausage and cook, breaking meat up finely with a wooden spoon, until golden and crisp, for about 10 minutes.
 Remove from the skillet and place it on a plate to keep warm.
 Return the skillet to heat and add butter. Cook butter until foamy, then reduce heat to medium-low and stir until butter starts to smell nutty and turns a deep golden, for about 4 minutes.
 Add garlic, sage, and thyme. Cook until fragrant, for a minute, and remove pan from heat.
 Add bucatini, sausage, squash, and ¼ cup of reserved pasta water to skillet and toss to combine.
 Add more pasta water to help the sauce come together as necessary.
 Top with shaved parmesan before serving.
2. Crispy Butternut Squash Spinach Salad
What You Need
 Peeled butternut squash – 1 (small)
 Minced shallot – 1
 Bacon – 6 slices
 Brown sugar – 1 tablespoon
 Red wine vinegar – ¼ cup
 Toasted and chopped pecans – ½ cup
 Baby spinach – 5 oz. (6 cups)
 Extra-virgin olive oil, divided kosher salt, and freshly ground black pepper – 1 tablespoon each
Process
 Preheat the oven to 425°F and line a baking sheet with aluminum foil.
 Arrange butternut squash on the prepared baking sheet, drizzle with olive oil, and season with salt and pepper.
 Roast until golden brown and crisp, for 20 to 25 minutes.
 Meanwhile, fry bacon over medium heat in a large skillet until crisp, occasionally turning, for about 6 minutes.
 Transfer to a paper towel-lined plate and transfer bacon grease to a small bowl.
 Cook shallot over medium-high in the same skillet. Heat until tender, for about 4 minutes.
 Stir in the red wine vinegar and brown sugar and mix well.
 Whisk in 2 tablespoons of bacon grease and season with salt and pepper.
 Place spinach in a large bowl.
 Add pecans and roasted butternut squash and pour over warm vinaigrette, tossing gently to combine.
 Serve immediately.
3. Roasted Butternut Squash Soup
What You Need
 Peeled and cubed butternut squash – 1 (large)
 Thinly sliced celery – 1 stalk
 Peeled and chopped potatoes – 2
 Butter – 1 tablespoon
 Chopped onion – 1
 Chopped carrot – 1
 Low-sodium chicken broth – 1 qt.
 Fresh thyme – 1 tablespoon
 Extra-virgin olive oil, divided kosher salt, and freshly ground black pepper – 3 tablespoons each
Process
 Preheat the oven to 400°F. On a large baking sheet, toss butternut squash and potatoes with two tablespoons of olive oil and season generously with salt and pepper.
 Roast until tender, for 25 minutes.
 Meanwhile, melt butter and the remaining tablespoon of olive oil in a large pot over medium heat.
 Add onion, celery, and carrot and cook until softened, for 7 to 10 minutes.
 Season generously with salt, pepper, and thyme.
 Add roasted squash and potatoes and pour the chicken broth.
 Simmer for 10 minutes, and blend soup in an immersion blender until creamy.
 Serve garnished with thyme.
These are some easy recipes of butternut squash you can try. Interestingly, this vegetable is often compared with sweet potato. Which of the two is more nutritious?
Butternut Squash Vs. Sweet Potato
Both butternut squash and sweet potatoes are excellent sources of vitamins and minerals. However, butternut squash has fewer calories than a sweet potato. It also is low in carbs and sugar values per serving than sweet potatoes. While sweet potatoes are richer in protein and fiber, butternut squash is richer in vitamins A, C, and E.
Selection And Storage Of Butternut Squash
Buy fresh and blemish-free butternut squash with stem intact. Select those that are heavy in hand. Avoid squashes with cuts or wrinkled surfaces. Store this vegetable in a cool and dark place. The butternut squash can last for two to three months if stored in the right conditions. If you want to store it in the refrigerator, cut it into pieces and keep them in an air-tight container or plastic bag with zipping. You can also store them in the freezer. Frozen squash can last for six months to one year.
What are the risks associated with butternut squash? Scroll down to know.
Risks Associated With Butternut Squash
Intake of butternut squash is generally considered safe. But anecdotal evidence suggests that it may cause contact dermatitis in some people when they peel or cut this vegetable. Hence, those with this sensitivity should wear gloves while handling butternut squashes. Also, people with kidney problems and those using beta-blockers or ACE inhibitors should avoid eating butternut squash due to its high potassium content. However, more data is needed in this regard.
Conclusion
Butternut squash is a versatile vegetable with a wide range of nutrients. This winter squash has medicinal properties that help treat several ailments. You can incorporate this delicious veggie into your dishes. However, some people may experience certain allergic reactions to this veggie. Take proper precautions. Those with kidney issues must avoid butternut squash due to its high potassium content.
Sources
Articles on StyleCraze are backed by verified information from peer-reviewed and academic research papers, reputed organizations, research institutions, and medical associations to ensure accuracy and relevance. Read our editorial policy to learn more.
Recommended Articles
The following two tabs change content below.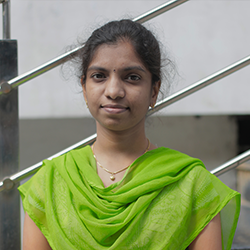 Sindhu Koganti is a Biotechnology graduate and has been in the writing field for over 4 years now. She specializes in writing on Health and Wellness. She has hands-on experience in writing articles and press releases on Life Sciences and Healthcare, Food and Beverages, and Chemicals and Materials. When she's not writing, she loves watching movies and listening to music. She also enjoys traveling.