Calamine Lotion: Does It Help Treat And Prevent Acne?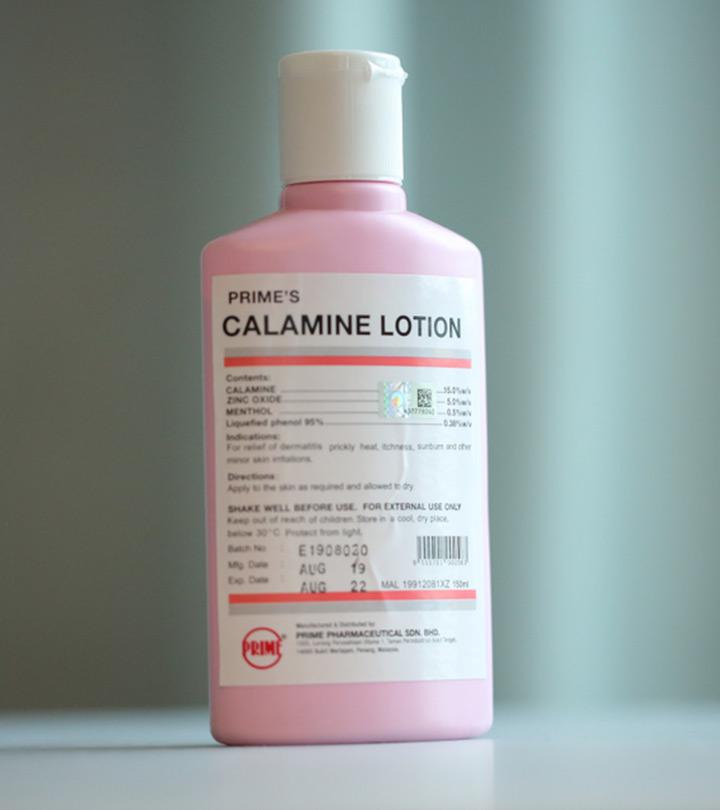 I know. We've all used that pale-pink lotion in the medicine cabinet on either zits or angry hives. This pale-pink lotion, or the Calamine lotion, was a savior back in the day and still is for many. It could go on everything— zits, cuts, rash, scars, and pustules. However, its use on acne has not been well-accepted in the research and medical communities.
According to recent dermatological studies, the role of zinc-based calamine lotion is unclear and understudied (1). Surprising, right? Read on to know if calamine lotion is actually effective on acne.
What Is Calamine Lotion?
Calamine lotion is zinc oxide or zinc carbonate-based preparation. It has been used in cosmetics, sunscreen, dusting powder, shampoos, and dermatological creams and ointments (1), (2).
Variations of calamine lotion have been used over the years to soothe and dry weeping rashes from poison ivy and other poisonous plants (3). The active component of calamine lotion, zinc oxide, has also shown antimicrobial activity (4). The lotion, therefore, has been used to treat zits, warts, and mild to moderate acne (1).
Key Properties Of Calamine Lotion
Thanks to zinc ions, the calamine lotion has a bunch of cosmeceutical benefits. A few noteworthy ones are (1), (2), (4):
Mild astringent: Heals bleeding or damaged tissues
Antipruritic: Relieves itching and irritation
Anti-inflammatory: Reduces inflammation by controlling histamine and other mediators
Antimicrobial: Fights certain strains of bacteria and fungi
Photoprotective: Shields skin from harmful components of sunlight
Anti-aging: Improves elasticity in aging tissues
Scar-reducing: Manages most types of scars (hypertrophic, keloid, acne, burns, etc.) by controlling collagen production
Calamine lotion effectively demonstrates anti-inflammatory, anti-allergy, and scar-reducing properties on the face and skin. Hence, it is being increasingly used to treat acne vulgaris and rosacea.
Acne treatment with the traditional calamine lotion has not been well-accepted and proven yet. Read the following sections to understand whether this approach actually works.
Can Calamine Lotion Treat Acne?
Acne vulgaris is caused due to uncontrolled sebum secretion, clogged skin pores, and bacterial (Propionibacterium acnes) infestation. Those affected, especially adolescents, show signs of moderate to severe inflammation (5).
Redness, painful and bleeding bumps, irritation, itching, and pus-filled blisters are a few characteristic symptoms of acne. The most common approach to treat acne has been using antibiotics. However, several traditional non-antibiotic regimens have shown equivalent results (5).
Topical formulas like calamine, benzoyl peroxide, and tretinoin are used to augment oral antibiotic courses. The sulfur and zinc content in calamine has shown to reduce inflammation. In a 2010 study, about 60% of acne patients that received such a treatment achieved good to excellent results (5).
Zinc ions in calamine lotion control the production of histamine, a pro-inflammatory chemical, in skin cells. They also soothe itching and irritation caused by histamine production in the affected areas (1).
However, the exact mechanism of zinc, particularly in acne mitigation, is not well-studied or researched yet (1).
How To Use Calamine Lotion For Acne
Current research suggests that calamine lotion may not address the underlying cause of acne. So, applying it topically as a spot treatment would only help relieve the itch and scars. Its astringent effect may dry out the puss-filled zits.
The antimicrobial property of zinc in calamine is considered to be effective against P.acnes infection. But there is not enough evidence to support or demonstrate the effect of calamine lotion on acne (1).
Therefore, it is best to use this topical lotion only to manage itching and irritation associated with acne.
Does Calamine Lotion Have Any Side Effects?
The dermatological applications of calamine lotion are attributed to its active ingredient, zinc. Despite showing excellent results on skin conditions, particularly acne, zinc-based therapy is not favored and practiced enough (1).
No major side effects associated with calamine lotion have been brought to light in scientific studies. However, the combination of calamine and diphenhydramine has been shown to cause contact dermatitis (2).
The following mild to severe signs have been linked to calamine lotion but have no supporting evidence:
Rashes/Hives
Redness
Itching
Inflammation (stinging sensation)
Swelling on face, tongue, or throat
Troubled breathing
If you observe any of these symptoms after using calamine lotion, please visit your healthcare provider.
Who Should Avoid Using Calamine Lotion? What Precautions Should You Take While Using It?
If you have had one or all of the above-listed symptoms upon using calamine lotion in the past, it is best to stay away from it.
You should also inform your healthcare provider or doctor about such sensitivity.
Calamine lotion may not be suitable for use on infants and babies below 6 months of age (3). However, there is no concrete scientific consensus about this.
This lotion is meant only for external/topical use. If it gets into the eyes, mouth, or nose, use water to wash it out immediately.
Calamine lotion leaves a thin film on the skin. It may stain fabrics and surfaces in close contact. Make sure you wait for the lotion to get fully absorbed.
It may not be safe to use this topical treatment on deep cuts and open skin wounds. Ask your physician before using to avoid ill effects.
The Bottom Line
Calamine lotion is a widely used topical skin treatment available over the counter. This medicine-cabinet staple has been used to treat several mild to severe dermatological issues. However, the role of calamine lotion in managing acne is poorly studied and demonstrated. It may only relieve the symptoms and not the root cause. So, the next time you are asked to apply calamine to acne-affected areas, think again. Your skin might need something more.
Expert's Answers For Readers' Questions
Is it safe to use calamine lotion while pregnant?
Pregnant and/or nursing women may use calamine lotion as there are no reports of ill effects when used as directed. If unsure, talk to your doctor or pharmacist about the dosage and alternatives.
Can you leave calamine lotion on overnight?
Yes. There is no evidence suggesting cross-reaction when you leave calamine lotion overnight. It is best to apply it topically to zits and pimples and leave it to dry. It would support healing when you're asleep.
Recommended Articles
6 Sources
Articles on StyleCraze are backed by verified information from peer-reviewed and academic research papers, reputed organizations, research institutions, and medical associations to ensure accuracy and relevance. Check out our editorial policy for further details.
The following two tabs change content below.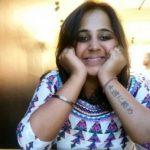 Swathi holds a Master's degree in Biotechnology and has worked in places where actual science and research happen. Blending her love for writing with science, Swathi writes for Health and Wellness and simplifies complex topics for readers from all walks of life.And on the days she doesn't write, she learns and performs Kathak, sings Carnatic music compositions, makes plans to travel, and obsesses over cleanliness.