Ketoconazole Shampoo For Hair Loss: Does It Work?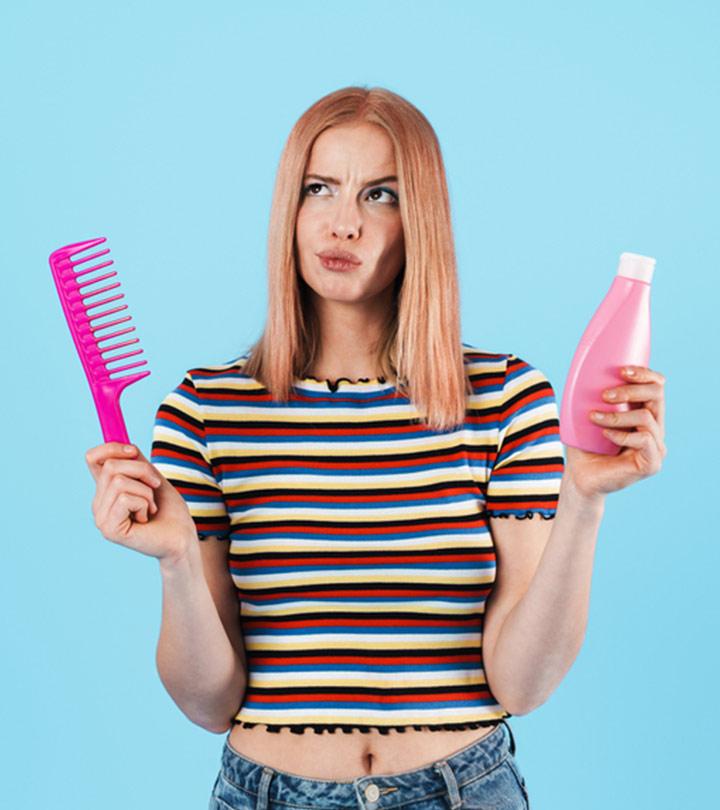 Ketoconazole is a topical antifungal medication and is used to manage numerous scalp and hair-related issues. It also has anti-androgenic properties and may help in managing pattern baldness (1). Although further studies are required to conclude ketoconazole's efficacy as a treatment for hair loss, it shows some promising results. This article explores the scope of any such possibility and explains how to use ketoconazole shampoo to manage scalp and hair-related issues.
What Is Ketoconazole Shampoo?
Ketoconazole shampoo is an over-the-counter medicated shampoo used to treat fungal infections of the scalp like dandruff and helps manage psoriasis. It helps control flaking, scaling, and itching and reduces inflammation by slowing down the fungal growth (2). This keeps your scalp healthy and helps manage hair loss issues.
In the next section, we have explained how ketoconazole may prevent hair loss.
Does Ketoconazole Shampoo Prevent Hair Loss?
The answer is yes. Your hair health depends on your scalp condition. Fungal infections and other issues often damage the hair follicles. Further irritation and itching can aggravate the condition and cause hair fall.
Ketoconazole shampoo or a topical solution can prevent infections, keep the scalp healthy, and prevent hair loss. It can also promote hair growth. Several studies have indicated the hair growth-promoting effect of ketoconazole:
Topical ketoconazole was found to improve female pattern hair loss. Researchers found that 2% ketoconazole had a trichogenic effect (hair growth-promoting). However, compared to topical minoxidil, ketoconazole has a delayed effect (1).
According to another pilot study, ketoconazole inhibits 5-alpha reductase (the enzyme that converts testosterone to DHT) and improves hair growth in people with androgenic alopecia (3).
Animal studies reported that 2% ketoconazole shampoo stimulated hair growth and had a clinically therapeutic effect on androgenetic alopecia (4).
Although studies show promising results, more research is required to establish a correlation between ketoconazole shampoos and reduced hair loss.
Ketoconazole is a medicated ingredient, and any product containing it should not be used without consulting a doctor.
How To Use Ketoconazole Shampoo
Apply it to your wet scalp and hair and massage.
Leave it on for 2-3 minutes.
Rinse the scalp and hair thoroughly.
Follow your usual conditioning routine.
Note: Do not use ketoconazole shampoo on cuts and wounds.
Ketoconazole is also available in the form of creams and ointments. These are used for fungal skin issues like ringworm, tinea cruris(jock itch), and tinea pedis (athlete's foot) (2).
Ketoconazole may cause allergic reactions and other side effects. Let's take a look.
The Side Effects Of Using Ketoconazole Shampoo
Ketoconazole shampoo may cause (1):
Allergic reaction
Change in hair texture
Scalp irritation
Oily or dry scalp
It may also cause serious side effects like:
Hives
Rashes
Difficulty in breathing
Redness
Swelling
Tenderness
Pain or warmth on the area of application
If you experience these or any other unusual problems, consult your doctor immediately.
Final Words
Ketoconazole shampoo effectively treats fungal infections and helps minimize hair fall. It also promotes hair growth and can be used for managing androgenic alopecia. However, it may cause allergic reactions. Hence, consult a doctor before using a ketoconazole shampoo.
Frequently Asked Questions
How often should I use ketoconazole shampoo for hair loss?
It depends on the severity of your condition. Follow a routine as prescribed by the doctor.
Recommended Articles
Sources
Articles on StyleCraze are backed by verified information from peer-reviewed and academic research papers, reputed organizations, research institutions, and medical associations to ensure accuracy and relevance. Read our editorial policy to learn more.
The following two tabs change content below.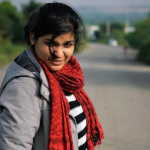 Anjali Sayee is a writer and an introvert. From studying Aeronautical Engineering and wanting to design her own airplane to writing articles on hairstyles, she has been on quite a journey. She believes that hair is one of the key factors that define a woman's personality. To quote her, "What's the first thing they do in the movies to show a personality change? Change the hair – because it has a life of its own." She's here to help you find the hairstyle you need. This bookworm is a self-professed Wholocker, a talented drummer, and an amateur photographer.