How To Use Tea Tree Oil For Warts
A wart on your skin can not only make it embarrassing for you but also make you look ugly. That apart, did you know warts are contagious? So best to get rid of them soon as possible. If you have had them for a while and skeptical about using prescription medicines, you can rest in peace for here we present a wonderful herbal ingredient to banish those stubborn bubbles that can pop out anywhere on your skin. Read this article to know more about this product and how you can use it.
Warts are small growths on the skin caused due to the human papillomavirus (HPV) and can be located in different parts of the body like hands, feet, and even the genitals (1). Anyone in close contact with an afflicted person can also get infected. Although they normally do not cause pain, they are embarrassing and unsightly. In some cases, they hurt and cause itchiness. Genital warts, however, can also cause cancer if left untreated.
Treatment options include drug therapy, cryosurgery use of liquid nitrogen for destroying the tissue, lasers, electrosurgery (burning), and cutting them out. Other treatment options include bleomycin, interferon, immunotherapy and more. However, all these treatments can cause scarring, and hence you should best avoid them unless absolutely necessary.
So, is there any other option that can help you get rid of warts naturally? Surely there is! Tea tree oil has been used for clearing warts since decades. From grandmothers to traditional medical practitioners, it has been recommended by everyone as an effective remedy to treat warts. Want to know more about how to use tea tree oil for warts? Read on.
Does Tea Tree Oil Make Warts Go Away?
Extracted from the Melaleuca alternifolia tree in Australia, tea tree oil is known for its anti-inflammatory and antiseptic properties. It is widely used in the pharmaceutical industry as a natural component in many medicines. It is primarily used in medicines related to skin problems. The oil is highly recommended as a skin care agent. It is used to stop infections, fungal and bacterial development, and to provide relief from redness and inflammation.
Tea tree oil is a broad spectrum antimicrobial agent which works against various viruses, fungi, bacteria, and even protozoans. Its antiviral components help the body to battle the wart-causing virus. It is highly effective and also safe for topical use (2). An added benefit of using tea tree oil for wart treatment is that once the wart has fallen off, it will not leave behind any scar. This is because this essential oil promotes the healing of scars and wounds (3).
Find below different ways in which you can use tea tree oil to remove warts.
[ Read: Home Remedies To Cure Warts ]
How To Use Tea Tree Oil For Warts?
Use Tea Tree Oil To Get Rid Of Warts
1. Tea Tree Oil For Warts
You Will Need
2-3 drops tea tree oil
2-3 drops water
What You Have To Do
Dilute tea tree oil with an equal amount of water.
Apply this on warts and do not rinse it off.
For warts on the feet, tea tree oil can be applied directly to the skin on the feet is thicker.
How Often You Should Do This
Re-apply twice a day.
Why This Works
In just a few days, the tea tree oil will start showing its effects. It kills the virus and thus, gets rid of warts. You can alter the dilution a bit, depending on the reaction of your skin to the concentration. The more concentrated the solution, the more effective is the treatment. Hence, try to adjust to a dose that contains maximum efficacy of tea tree oil, albeit does not cause any reactions on your skin.
[ Read: Home Remedies To Treat Plantar Warts ]
2. Apple Cider Vinegar And Tea Tree Oil For Warts
You Will Need
1 drop apple cider vinegar
1 drop tea tree oil
2 drops water
Band-aid
What You Have To Do
Combine the ingredients and apply on the wart.
Cover with a band-aid.
How Often You Should Do This
Change the band-aid every 5-6 hours and reapply the blend.
Why This Works
Apple cider vinegar's acidity helps to dislodge the wart from the skin's surface. It also has antimicrobial properties, that in combination with the tea tree oil's antiviral compounds, have an amplified effect on the virus (4).
3. Garlic And Tea Tree Oil For Warts
You Will Need
2-4 drops tea tree oil
A piece of garlic
Tape
What You Have To Do
Apply the essential oil on the wart and then, place the garlic on it.
Secure this in place with the help of the tape.
Keep this on for 3-4 hours.
How Often You Should Do This
Repeat with a fresh piece of garlic twice a day.
Why This Works
Garlic's antiviral properties can get rid of your warts with ease. It is a potent herb that kills the virus effectively and quickly (5, 6).
4. Tea Tree Oil And Baking Soda For Warts
You Will Need
1 tablespoon baking soda
8-10 drop tea tree oil
1/2 cup water
Cotton ball
What You Have To Do
Add the baking soda and essential oil to the water and mix everything together.
Using the cotton, apply this solution on the wart.
Let it dry naturally. Do not rinse it for a few hours.
Store the remaining solution in an air-tight bottle.
How Often You Should Do This
Apply this twice a day.
Why This Works
Baking soda acts as an exfoliant and helps to detach the wart from the skin. It is also an astringent which means that it will absorb all the moisture from the wart and this will make the environment unsuitable for the virus to survive (7). Thus, this will eventually cause the wart to fall off.
5. Coconut Oil And Tea Tree Oil For Warts
You Will Need
1 drop tea tree oil
1-2 drops coconut oil OR castor oil
What You Have To Do
Dilute the tea tree oil with a carrier oil of choice and apply on the wart.
How Often You Should Do This
Do this twice a day.
Why This Works
Both coconut oil and castor oil possess antiviral properties. They also nourish the skin and will help in its healing once the wart has fallen off (8, 9).
Caution
Do not use castor oil for children.
For the tea tree oil to be effective, you must check the oil quality before buying. Many cosmetic companies sell the tea tree oil in combination with 90% soybean oil. With only 10% tea tree oil content, the effectiveness of the mixture is unlikely, and hence you must always select a product which is 100% tea tree oil. Use any of the remedies given above on your warts, and they will fall away naturally in a few weeks.
Have you used tea tree oil for warts before? Tell us how this post has helped you. Do comment in the space provided below.
Recommended Articles

The following two tabs change content below.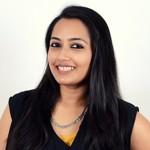 Latest posts by Kushneet Kukreja (see all)