How To Bleach Synthetic Hair Wigs: A Complete Guide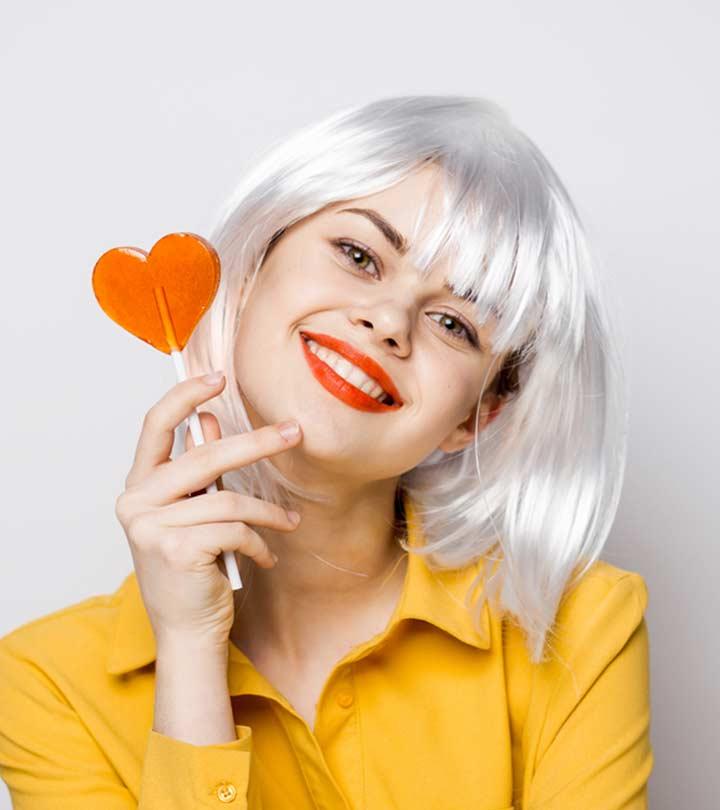 Wigs are the easiest way to change your hairstyle and color without manipulating your real hair. Compared to human hair wigs, synthetic wigs are affordable. However, their style and color options are limited. Don't worry. You can easily bleach synthetic wigs to match your style. This article will guide you through a step-by-step process of bleaching your synthetic wig. Scroll down for more information.
Things Required To Bleach A Synthetic Wig
Bleaching synthetic hair is easy with hydrogen peroxide and baking soda. Here's what you need for the bleaching process:
1 ½ teaspoons of hydrogen peroxide (3% solution)
2 teaspoons of baking soda
Gloves
A ceramic bowl (for mixing)
A wooden spoon  (for mixing)
An applicator brush
Spray bottle
Clips
Aluminum foil wrap
Old newspapers (to cover the floor)
Hair dryer
Follow the steps below to bleach the synthetic wig.
How To Bleach A Synthetic Wig: Step-By-Step Guide
Bleaching With Hydrogen Peroxide And Baking Soda
Clean the wig with a mild shampoo and dry it thoroughly.
Wear your gloves. Spread the newspaper and foil wrap on the floor. The wrap should be big enough to cover the bleached hair section.
Mix the hydrogen peroxide solution and baking soda to form a paste.
Place the wig on the foil wrap and section the strands. Secure the wig with clips.
Apply the mixture to the sections you want to bleach or lighten.
Leave it on for 30 minutes to an hour, depending on the desired intensity.
Wash it off with a shampoo and dry it.
You may also use only hydrogen peroxide solution to lighten the synthetic wig.
Bleaching With Hydrogen Peroxide Solution
Mix equal parts of water and hydrogen peroxide solution and pour it into a spray bottle.
Spray the solution on the hair sections and saturate thoroughly.
Leave it on for 30 minutes to an hour.
Wash off the solution with water and dry the wig.
Synthetic wigs need to be appropriately maintained, especially after bleaching. Here are a few tips.
Tips For Protecting Bleached Synthetic Hair
After bleaching, do not use heat styling tools immediately. This can damage the synthetic hair strands.
Wash the synthetic wig regularly. Use a shampoo formulated for synthetic wigs to avoid any dirt buildup.
Do not use hot water on synthetic wigs. Always wash them in cold or room temperature water.
Use a wig brush to detangle the strands, and do not comb wet hair.
Always air-dry the synthetic wig. Avoid using a hair dryer.
Use conditioning sprays meant for synthetic wigs to keep them shiny.
To Conclude
Bleaching synthetic hair is easy. Follow the steps mentioned in the article to bleach and style your wig. Synthetic wigs can take on intense styling and manipulation. However, they need care and maintenance to last longer. We hope the tips shared in the article will help you keep your synthetic wig in good shape.
Recommended Articles
The following two tabs change content below.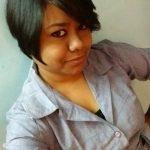 Ramona is a journalist-turned-content writer. She holds a Master's degree in English Literature and has been writing for the digital world for over five years. She specializes in writing for Skin Care. She has done a certificate course titled 'Dermatology: Trip To The Skin', offered by Novosibirsk State University. She believes that beauty begins with a good skin care regimen and is on a mission to eliminate all toxins from her routine. She helps and guides readers in selecting products and ingredients specific to their skin type/issue. When Ramona is not working, her books and passion for music, good food, and traveling keep her busy.