Is It Okay To Get Botox If You Are Pregnant?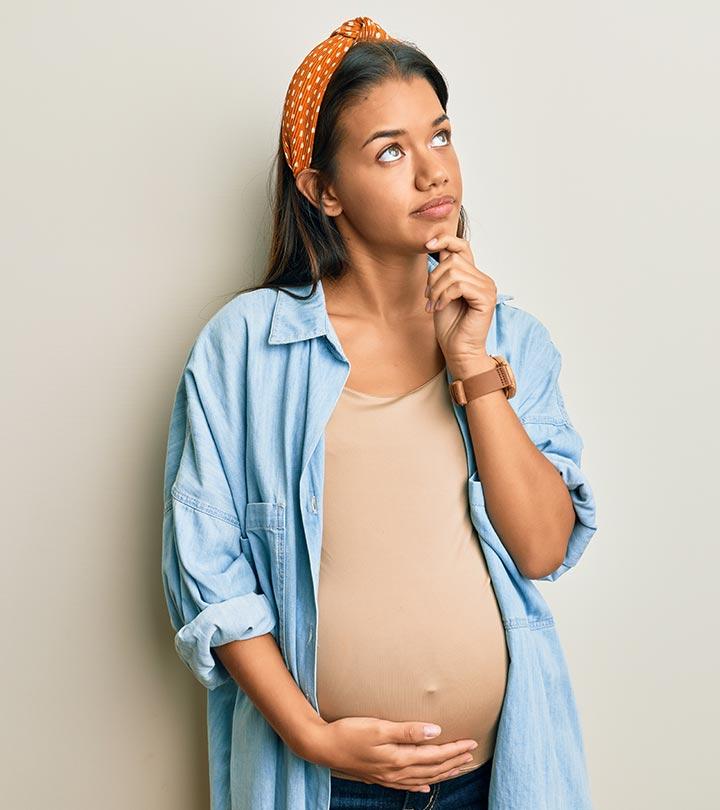 Botox is one of the most popular cosmetic procedures in the world. Botox is often considered the elixir of youth for people of all ages due to its excellent results of erasing away pesky frown lines and wrinkles. It is also considered effective in treating health issues like migraines, squint, and excessive sweating.
Whether you use it for medical or cosmetic reasons, one of the most common questions about Botox is regarding its safety during pregnancy. Keep reading to find out whether Botox is safe during pregnancy.
Can You Get Botox While You Are Pregnant?
Ideally, the use of Botox during pregnancy should be avoided if it is for cosmetic reasons. No adequate studies have been conducted on the use of Botox in pregnant women, so there is no way to know for sure if it can cause any side effects, harm the fetus, or endanger the pregnancy. To avoid any complications or transfer of toxins through the placenta, doctors usually advise that women wait till after their giving birth and breastfeeding to continue with their Botox treatments.
However, if you want to get Botox for treating a health issue, you should consult your doctor. They can determine on a case-to-case basis if the benefits outweigh the potential risks – for both mother and child. In cases the risk is justified, a doctor may allow the use of Botox to treat migraines and other serious conditions.
Next, let us learn about the side effects you can expect from treatments that involve the use of Botox while pregnant.
How Does Botox Affect Pregnancy?
While not much is known of the direct effects that Botox may have on the fetus and the mother, there are chances that Botox injections during pregnancy may cause complications.
One of the risks it poses is botulism, a dangerous condition where Botox spreads beyond the localized region. It is characterized by symptoms like (1):
Blurred vision
Drooping eyelids
Trouble in swallowing
Weakness of muscle
Breathing difficulties
Losing bladder control
Difficulty in speaking clearly
Botulism may take anywhere between a few days to a few weeks to develop and show symptoms (1). Patients are always advised to look out for these symptoms and report to their physicians.
Botulism can be fatal in pregnant women (2). Hence, it is best to avoid or delay your Botox treatments until after your delivery. So if you can't get Botox while being pregnant, when can you get it after giving birth? Find out in the next section.
How Soon After Giving Birth Can You Get Botox?
Again, there is no clearly defined period that you must wait for before getting your Botox injections after giving birth. Post-pregnancy, women must wait till they stop breastfeeding their baby, as any toxins trickling into the breast milk can also affect the infant.
There is a lack of data on the effect that Botox may have on breastfeeding. Still, to be on the safe side, it is advised to avoid Botox if you are actively breastfeeding. Wait until your baby is weaned to resume any treatment containing Botox, especially for cosmetic procedures. If you wish to use Botox while breastfeeding, it must be done only after consulting a doctor and under his supervision.
By now, you know that Botox and pregnancy do not really go together. But, what do you do to get that Botox effect without actually getting Botox? Find out some alternatives to Botox below.
​Are There Any Pregnancy-Safe Alternatives To Botox?
These alternative treatments will help you diminish those fine lines and wrinkles before you are ready to resume your Botox injections. Here are some options that are considered safe for pregnant and breastfeeding individuals:
1. HydraFacial
HydraFacial is one of the best skin treatments for expecting mothers. It is a safe and soothing treatment for your skin (3). It gives you that even and youthful skin tone you desire during your pregnancy.
Hormonal changes during pregnancy can make your skin act very differently. Some women experience acne, dullness, and sensitive skin during those nine months. HydraFacial is one way to take care of your skin and be less worried about side effects for you or the baby. It is especially suitable for those with sensitive skin.
2. Chemical Peel
Superficial peeling can help you hide any hyperpigmentation or fine lines without using Botox. A chemical peel is safe for most patients, but more research is required to determine the safety of such peels during pregnancy (4).
Thus, it is better to let a dermatologist have a look at your skin before going ahead with this treatment. Also, bear in mind that it is not recommended to go for a deep or a medium chemical peel during pregnancy.
3. Vitamin C
Vitamin C is known for its amazing antioxidant and anti-aging properties. It makes your skin look even and gives it a radiant glow. It is also known to repair your damaged skin and protect it from further damage (5).
Although there is not a lot of scientific research done in this area, using vitamin C during pregnancy is generally considered safe. It can be easily added to your skin care routine in the form of a serum, lotion, or oil. For the best results, use a sunscreen lotion with a vitamin C serum or cream.
4. Bakuchiol
Despite its amazing anti-aging properties, retinol is unsafe for the baby, just like Botox (6). However, you can opt for a retinol alternative called bakuchiol that is safe for use during your pregnancy.
Bakuchiol is a plant-based ingredient that is just as potent in fighting fine lines as retinol (a class="citation_class" href=" randomized" target="_blank" rel="follow noopener noreferrer">7). According to anecdotal evidence, bakuchiol is also a great option during pregnancy as it does not irritate the skin. However, bear in mind that not enough scientific research has been done to test the safety of bakuchiol during pregnancy.
5. Glycolic Acid
Another great alternative to Botox during pregnancy is glycolic acid. This alpha hydroxy acid is known for its ability to remove dead skin cells. It acts as a great exfoliant, leaving behind bright and smooth skin (8).
Glycolic acid peels are safe for use by pregnant women as this ingredient is not absorbed into the skin in large amounts (6). It is recommended to use a product with a 10% concentration at most. However, it is best to speak to your doctor before using glycolic acid.
6. Improve Skin Humidity
Dry weather and environment can take a toll on even normal skin, making it more prone to damage and visible signs of aging. Consider placing a humidifier in your room to prevent your skin from getting parched and flaky. Pick one that you can use in a larger room, and place it near your bed before going to sleep.
Keeping your skin hydrated through a humidifier can help prevent water loss and keep your skin healthy and radiant. Add a few drops of your favorite essential oil, and you have yourself a home spa that is healthy and safe for both you and the baby.
Women with planned pregnancies can avoid taking these treatments. However, if you have an accidental or surprise pregnancy, you may inadvertently be exposed to Botox injections in the first trimester. So, what happens then? Should you be worried? Find out below.
What Happens If You Get Botox Before Finding Out You Are Pregnant?
If you got Botox injections before finding out you are pregnant, it is natural to start worrying. However, you don't need to panic.
Botox is a topical treatment where a toxin is injected into the facial muscles. It stays localized in the area you inject in and does not circulate inside your body or infiltrate other systems. Besides, the amount of toxin used is very less and unlikely to cause any harm.
A 17-year-old woman who had had 2 Botox injections during her initial months of pregnancy went on to have an uneventful pregnancy with no harm to the mother or the baby (9). Another survey of physicians revealed that women who were administered Botox with or without knowledge of pregnancy in their first trimester had normal pregnancies with no fetal malformations (10).
So, there is no need to worry if you got a Botox treatment before learning about your pregnancy.
Final Take
Due to a lack of data on the safety of Botox during pregnancy, it is better to be safe than sorry. It is best to avoid Botox injections during pregnancy, especially for cosmetic reasons.
However, if you need Botox to treat any other medical conditions, your doctor will be in a better position to advise you about your treatment.
Expert's Answers For Readers' Questions
Does Botox cause birth defects?
There is currently not enough scientific research done on the effects of Botox on a fetus.
Can you get Botox right before pregnancy?
The chances of Botox leading to any serious health issues are low when taken just before pregnancy. However, it is recommended to avoid the procedure if you are trying to conceive.
Can Botox cause miscarriage?
There is no definitive answer to this question. More empirical studies are needed to determine the safety of Botox while pregnant.
10 Sources
Articles on StyleCraze are backed by verified information from peer-reviewed and academic research papers, reputed organizations, research institutions, and medical associations to ensure accuracy and relevance. Read our editorial policy to learn more.
The following two tabs change content below.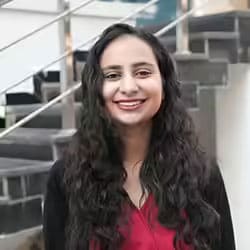 Arshiya Syeda is an editor and certified counselor. Ever the lover of the written word, she served on the editorial boards of her school and college newsletters. Writing articles on hairstyles, hair care, and nutrition helped her combine her love for reading, writing, and research. As an editor, she helps her team members deliver polished and meticulously researched content. Arshiya is fluent in English, Urdu, and Hindi and aims to become a multilinguist by learning German and teaching herself American Sign Language (ASL).