Is It Safe To Wash Hair With Soap?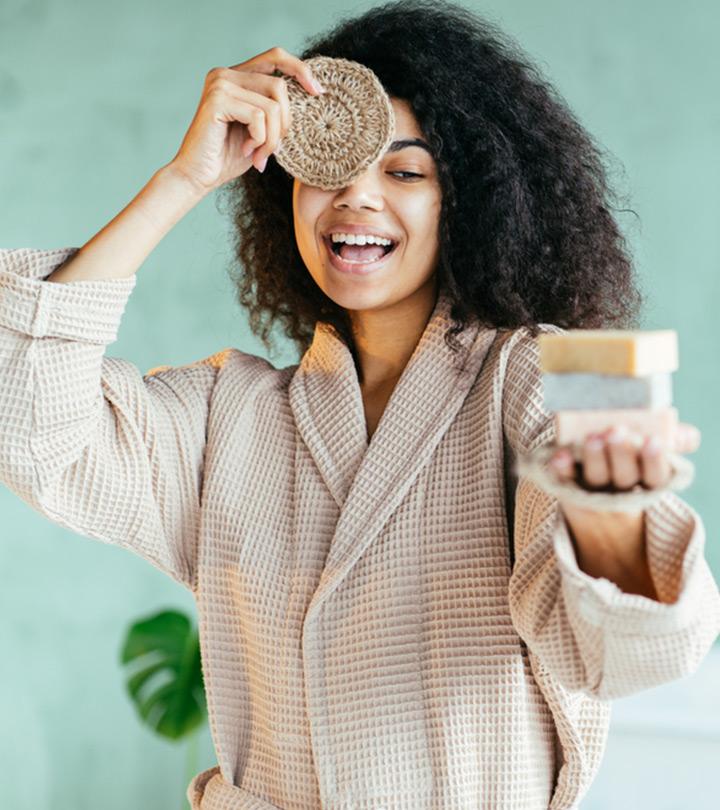 Washing your hair and keeping your scalp clean is the easiest way to maintain healthy hair. Oily, greasy, and dirty hair is a site for bacterial infestation, causing infections, odor, and unprecedented hair fall. While shampoos do a great job in keeping your hair clean, before they were formulated, using soap to wash hair was a common practice. But is that a good practice? Can soap cause hair damage, or is it a safer and cheap alternative to shampoo? Let's dig a little and find the answers. Scroll down.
Soap For Washing Hair – Is It Good?
Soaps are designed to cleanse your skin and have an alkaline pH. Using soaps on the scalp and hair may lead to the following:
Tangled Hair: Hair tangles or knots are not pleasant to detangle. The process can be painful, time-consuming, and may cause hair breakage and damage. The alkaline pH of the soap roughens the hair shafts and makes them tangle-prone. Shampoos have an acidic pH that prevents tangling.
Rough Hair: Soaps do not have scalp and hair conditioning properties like shampoos. Using soap may cause frizzy hair. Soaps are solid at room temperature, and hence, adding conditioning ingredients to them is difficult than shampoos.
Soap Scum: Soap scum is the white residue that forms when soap mixes with hard water. This residue can remain on your scalp and hair, causing product buildup and issues like dandruff, dull and dirty hair.
To dig a little more, let's look at the ingredients list of soap and if those ingredients are safe to be used on hair. Scroll down.
Ingredients In Soap – Are These Safe For Hair?
Soap contains
Animal fat or vegetable oils like coconut and olive oils. However, castile soap is free of animal fat and synthetic ingredients.
Lye or sodium hydroxide or potassium hydroxide (which has a high pH)
Water
Preservatives
Colors
Scent (essential oils)
While none of these ingredients are harmful to the skin, the high pH (alkaline) of soaps due to the presence of lye and soap scum makes them unsuitable for hair washing. However, there are a few soaps that you can use on the hair. Scroll down to find out.
What Soaps Can You Use For Washing Hair?
There are a few soaps that you can use to wash hair. These hair care soaps are formulated with natural cleansing ingredients. Some may also contain moisturizing ingredients to reduce the post-wash roughness.
For instance, soaps that contain Indian soapberry (reetha), gooseberry (amla), and soap pod (shikakai) can be used for washing all hair types – straight, wavy, and curly hair.
You can also buy travel-friendly and spill-free shampoo bars. The shampoo bars are loaded with moisturizing ingredients and do not strip the natural moisture of the hair strands as regular soaps do. Here's a list of shampoo bars you can check.
Pro Tip: Always apply a conditioner after washing your hair with a shampoo bar or soap. Do a 10-minute hot oil massage before hair wash. Always wash with lukewarm water.
Final Thoughts
Using a regular soap bar containing synthetic detergents can damage your hair and reduce luster. If you are traveling and looking for a spill-free shampoo, you may use a shampoo bar or hair washing soap made of reetha, amla, and shikakai. However, these may also cause roughness and dry hair. There is no substitute for shampoo, and when you have a choice, always opt for a shampoo or a dry shampoo to keep your scalp and hair clean, tangle-free, bouncy, and shiny.
Frequently Asked Questions
Does soap cause hair loss?
Yes, using soap to wash the hair may cause hair shedding as soaps have high pH while your scalp has an acidic pH.
Can I wash hair with Dove bar soap?
No. Dove bar soap is meant for the skin.
Is Pears soap good for washing hair?
No, Pears soap is not good for washing hair. It is a glycerin soap meant for cleansing the skin. If used on the hair, it may leave residue and make it rough, dry, and tangled.
Can you wash your hair with hand soap?
Never! Hand soaps are specifically for cleansing the hands and not any other body part. It can strip the moisture and make the hair more static, rough, and frizzy.
Recommended Articles
The following two tabs change content below.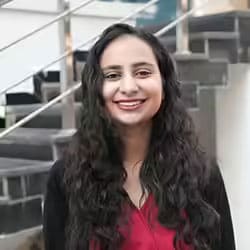 Arshiya Syeda is an editor and certified counselor. Ever the lover of the written word, she served on the editorial boards of her school and college newsletters. Writing articles on hairstyles, hair care, and nutrition helped her combine her love for reading, writing, and research. As an editor, she helps her team members deliver polished and meticulously researched content. Arshiya is fluent in English, Urdu, and Hindi and aims to become a multilinguist by learning German and teaching herself American Sign Language (ASL).