A Candid Conversation With Vlogger Shruti Anand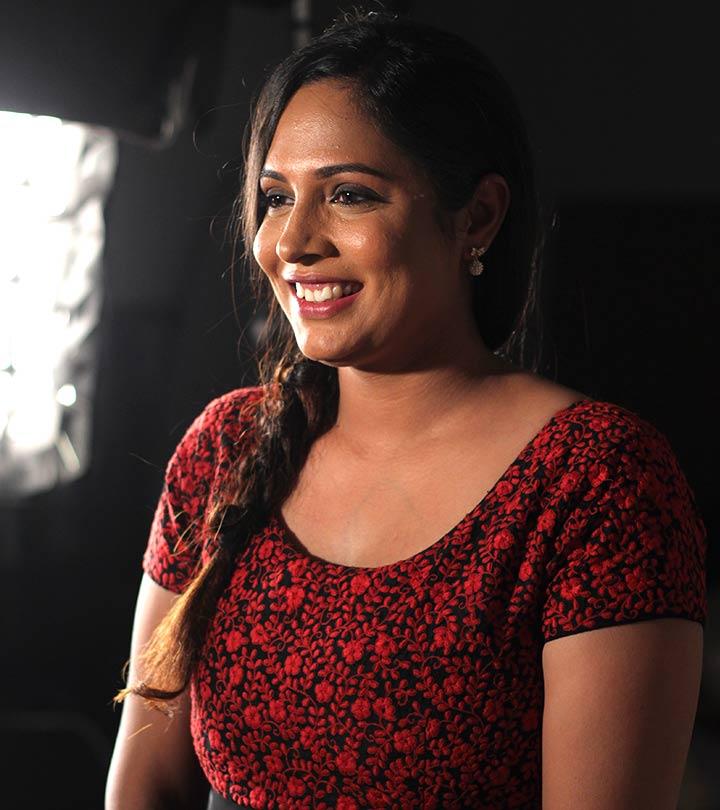 One of the most popular makeup vloggers online in India, Shruti Anand has been sharing fabulous makeup, henna, and fashion tips through her videos since 2011. And let us tell you that she is a B.Tech. graduate, who quit a high paying IT job in the US to start off her blog with her husband's support. Being a computer geek helped her scale up the blog. Today, she has close to three lakh subscribers to her YouTube channel – I Love Indian Makeup.
Shruti believes that makeup makes you look and feel good. While you learn new techniques, the power to use them is in your hands. She aims to make women across India aware of the power of makeup and teach them basics so that they can cultivate their own style. She also introduces affordable products through her blog – as well as high-end cosmetics and drugstore makeup.
I reached the studio where I was to interview Shruti Anand at mid-day, and she had just finished shooting for two hairstyles. Mind you, that's not an easy task. Shruti was in an animated conversation with the crew and was on a lunch break sampling the famous Hyderabadi biryani! Smiling and affable, Shruti exudes such positive energy that it's infectious. Take a look at some excerpts from a freewheeling chat with Shruti.
How did I Love Indian Makeup happen?
I was getting bored, so I decided to learn the art of makeup by watching videos. My passion led me to start blogging. My YouTube username is my Gmail user ID. I soon realized I needed a brand name. I did some research and found out that if you use the word 'India' or 'Indian' and 'love', it will work well as a blog name. So that's how 'I Love Indian Makeup' started.
What are your fondest memories when you look back on your vlogging journey?
Before I started blogging, there were many bloggers I admired. In the last five years, as I have grown as a makeup guru and blogger, I have got the opportunity to interact with all of the people I looked up to. We still speak regularly and that, for me, make up the fondest memories of my journey.
The best piece of advice you can give beauty lovers?
I think Indian beauty lovers need to experiment a bit more. The mentality here is that if you are wearing makeup, it must be pink, and women tend to overdo with pink, wearing pink eyeshadow, lipstick, and pink blush together. My advice would be to experiment with color and technique, and while I say this, I must add that pink doesn't suit the Indian skin tone as much as coral does. When I started off, I also wore a lot of pink, and then I realized I looked so stupid. When I tried brown, I instantly knew that it looked better on me. Since then, I use more of browns.
Also, when you ask a woman what makeup look she would prefer, the answer would be, say Katrina Kaif but that look will not suit everyone. For example, I won't look good if I try the makeup Katrina Kaif wears, but yes, I will look nice if I try a Priyanka Chopra look. So you really need to know yourself and know what will suit you. These stars have people researching on what will suit them all the time, but we have to use our own judgment when we choose our makeup.
What is your favorite piece of makeup?
I love kajal, but I think lipstick is my favorite piece of makeup. It is so easy to apply, and takes just a few seconds. When you don't have time and you need to rush out, you can wear sunglasses to take care of your eyes, and a dash of lipstick will totally elevate and enhance your look. Since I use so much makeup all the time, at times I just don't want to use any kind of makeup. Lipstick doesn't change your features and still manages to add some magic to your look.
What is your daily beauty regime?
I take care of my skin. I use Clearsonic to clean my skin and then use a serum. I do this everyday without fail. As for my hair, I towel dry my hair. I never use a hair dryer since my work involves using so many heat styling tools.
So do you use grandma's beauty secrets?
Yes, I do. I believe that chemical beauty products will give you quicker results but, over time, they will mess with your skin's pH balance. Using natural products off the kitchen counter might take longer to show results, but it will be more effective in the long run.
The most important beauty tip your mom taught you.
My mother has beautiful hair. She shampoos her hair twice in one wash, and that makes it silky, smooth, and shiny. I do the same now. I have an extremely oily scalp. So washing my hair twice truly works for me.
Your favorite feature about yourself and how do you accentuate it?
I love my eyes, and I put a bold winged liner. I cannot live without falsies. I am even carrying them now. I love to accentuate my lashes.
How do you manage running a vlog and caring for your toddler?
It is extremely hard. When she cries while I am shooting a video, my motherly instinct is to run towards her. But then, I have to work. Maybe this will teach her to be more independent, just the way I am. And it is not about earning money. I don't know why the world gauges a woman's success by the amount of money she earns.
I come from a village, Jhansi, where they think makeup is a waste of time, and that I am wasting my husband's money. But it was with his support, that I quit my job in the US to make a career out of what I truly love. He never bothered about how much money I made, and was glad that I was following my passion.
So first it was henna, and then makeup, what next?
Vlogging is something I love, and I want to pursue only this. I want to grow. My goal is to have a million subscribers. I want to better myself. I want to learn newer techniques, and improve the quality so I can teach people. I want to be the voice that will move brands to price their products lower. If more girls begin to use makeup, perhaps the demand will lower the prices of makeup, and make it affordable.
Rapid Fire Round
Favorite Color Of The Season: Green – it's my all time favorite
Favorite Product Of The Season: A highlighter from Becca. It is a perfecting highlighter that also adds the right amount of shimmer.
All Time Favorite Lipstick: All Fired Up from MAC
Your Beauty Quick Fix: Kajal, Mascara, and Lipstick
Favorite Makeup Artist: I don't know many, but right now, it's Afsha Rangila*
Items That Are Always In Your Bag: Comb, phone, battery back up, and no makeup!
So that was a snapshot of our talk with the elegant and candid Shruti Anand. Her journey is an inspiration for many aspiring bloggers, and as for her fans, she is the best go-to for makeup!
*Afsha Rangila is Stylecraze's in-house makeup and beauty expert. You could take a look at some of her posts on www.stylecraze.com.
The following two tabs change content below.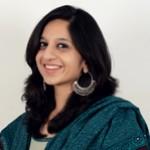 Latest posts by Shirin Mehdi (see all)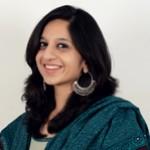 Shirin Mehdi
A jack of many trades and a master of some, Shirin is a writer, a fashion designer, and a chef by her own acclaim. She loves food, and though she might want to call herself a great cook, she just falls short of seasoning. She also loves Yoga, and has extensive knowledge about the postures of the asanas. Always muddled up between traditions and modernism, she thinks she would have been a better fit in the vintage era. She loves life and believes in living it up to the fullest.