Top 10 Capricorn Tattoo Designs
People do not wear tattoos just for fashion, and most of these tattoos have deep significance as well. Sometimes, they carry the remembrance of love, and some time desperation. While a tattoo may be the sign of religious belief to someone, it may be a piece of style statement for another person. No matter, what they mean to different people, tattoos have been in fashion forever. Once a celebrity wears a new pattern, it quickly becomes a trend. Amongst those tattoo patterns, which have never gone out of fashion, Capricorn tattoo designs happen to stand on the top.
Top 10 Capricorn Tattoo Designs:
Capricorn sign tattoo designs are one of the most stylish patterns. You can wear them in a number of ways on any part of the body. Check out some of the coolest patterns of Capricorn tattoos that have gained much admiration.
1. Black & White Shoulder Capricorn Tattoo:
Perfect for the people who love simple tattoos, this tattoo is not only simple but also has less colour. The little tattoo on the shoulder looks trendy and smart. Many celebrities prefer wearing the shoulder Capricorn tattoo design, as it compliments well with any attire.
2. Capricorn Armband Tattoo:
Highly colorful in appearance, Capricorn armband tattoo is perfect for those who love to wear loud and big tattoos. This pattern engages the complete upper arm and creates an extended looks of the sleeves. This tattoo is cool and perfect if you are more into wearing sleeveless. The pattern goes well even with short sleeves as well.
3. Capricorn Wrist Tattoo: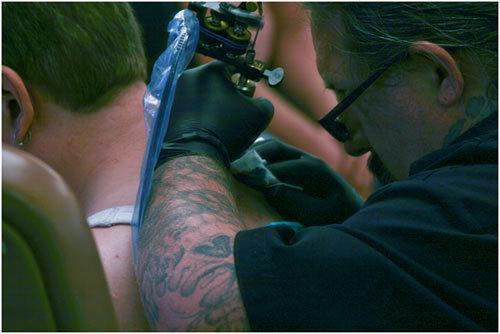 Unlike the upper arm, wrist tattoo covers the entire wrist with its color and stretch. Cool if you do not prefer to cover up your arms with shirts. A pure masculine tattoo, the Capricorn wrist tattoo makes an ideal cover up option as well.
4. Capricorn Dragon Tattoo:
An innovative approach amid the known patterns, the Capricorn dragon tattoo carries a devilish look vibrantly.
5. Capricorn and Star Tattoo:
Pretty and perfect for a gal, Capricorn and star tattoo is the best choice when it comes to simpler options. The stars along with the Capricorn sign give it a cute image.
6. Capricorn Socks Tattoo:
Another innovation in the Capricorn pattern, the socks Capricon tattoo design reveals itself where you can wear. This pattern is perfect for people who love to stay in shorts most of the times. The party like looks of this tattoo makes it an ideal option for a college going guy.
[ Read: Tattoo Cover Up Ideas ]
7. Capricorn Lion Tattoo: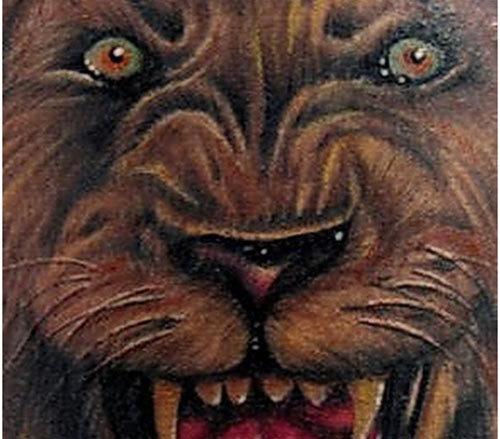 Capricorn lion tattoo is an innovation in the world of tattooing. Here you will find a bold lion along with a capricorn. It is a great revelation of a versatile personality, where both a polite and a firm person reside together. Truly colorful in image, you should opt for this pattern if you are in love with capricorns.
8. Capricorn Skeleton Tattoo:
Capricorn skeleton tattoo is best for one who loves adventure. The skeleton of the Capricorn may look a little bit out of the box but it rightly depicts the funky personality of the wearer.
[ Read: Couple Tattoo Designs ]
9. Capricorn Name Tattoo:
Name tattoos have always ruled the fashion world. Capricorn tattoos too have some coolest patterns of name tattoos. At the same time, it would well express your birth sign, if you are a Capricorn.
10. Capricorn Music Tattoo:
Music being a part of everyone's life and experiences, choosing this kind of Capricorn tattoo design will carry meaning well & will remain a timeless classic for eternity. Capricorn music tattoo is a perfect option for a true music lover. These Capricorn music tattoos can be donned in so many different ways, which give that profound and elegant look.
[ Read: Celtic Tattoos ]
Hope this article on Top 10 Capricorn Tattoo Designs were interesting. Pick your favorite pattern and define your identity with this interesting body art. Make sure you send us your valuable views.
Find hundreds of zodiac tattoo art on Tattoos For All shape your design in the best possible way.
Image source: 1 , 2 , 3 , 4 , 5 , 6 , 7 , 8 , 9 , 10

The following two tabs change content below.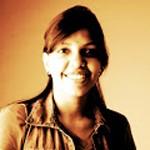 Latest posts by Shruti Goenka (see all)