Why Is Caprylyl Glycol Good For The Skin?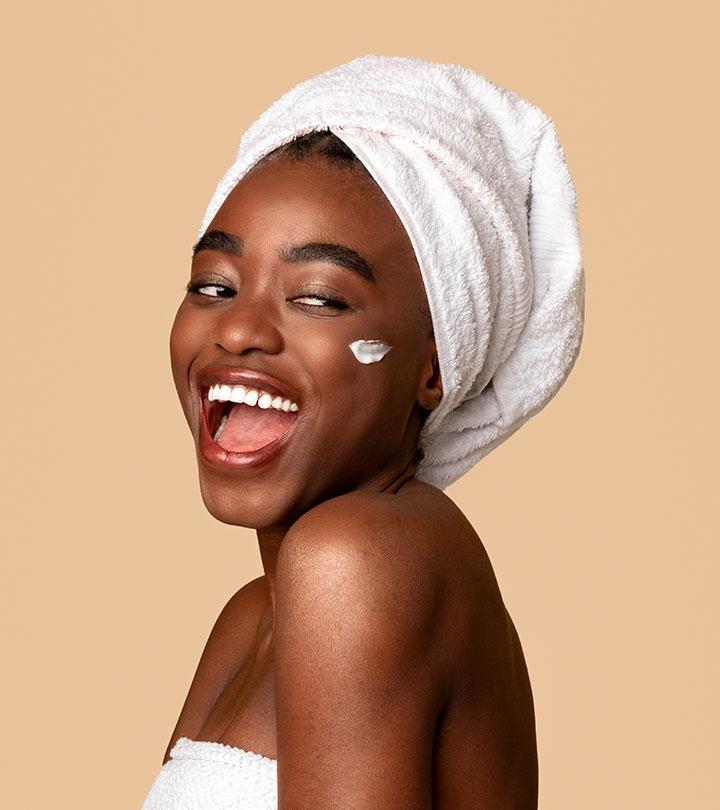 Many of your skin problems can be minimized with proper moisturization and care. When it comes to moisturizing the skin, caprylyl glycol is one of the best solutions.  You might have noticed this name on the ingredients list and confused it with yet another drying alcohol. In reality, caprylyl glycol is a humectant. It is an alcohol-derivative of caprylic acid, which is naturally present in coconut oil. Read on to know more about caprylyl glycol, its benefits, and how to use it.
What Is Caprylyl Glycol?
Caprylyl glycol (or 1,2-octanediol) is an alcohol derivative of caprylic acid, a fatty acid found in coconut and palm kernel oils. Though it is an alcoholic derivative, it does not harm your skin but keeps it moisturized (1). It is a colorless liquid, has a neutral scent, and is produced synthetically for commercial and cosmetic uses.
Caprylyl glycol is widely used in skin care products because it works as a humectant and a natural preservative. It increases the shelf life of products and has several other benefits.
Benefits Of Caprylyl Glycol For Skin
1. Moisturizes The Skin: Caprylyl glycol is a humectant that pulls water from the dermis (second layer) to the epidermis (top layer) or from the atmosphere to your skin to keep it moisturized (2). Moisturized skin appears plump, smooth, soft, and youthful (with minimal fine lines).
2. Preserves Your Skin Care Products: It works as an excellent preservative because of its antimicrobial properties (2). It increases the shelf life of your skin care product and is a better alternative to chemical preservatives.
3. Improves Product Texture: The amphiphilic (water-loving and fat-loving) property of caprylyl glycol increases the product's spreadability. This helps in product application and proper absorption of the ingredients by your skin.
If you are wondering about the skin safety of caprylyl glycol, read the next section.
Is Caprylyl Glycol Safe? Are There Any Side Effects?
Yes. According to the Cosmetic Ingredient Review Expert Panel, caprylyl glycol is safe to be used in skin care products (3). A study shows that products containing caprylyl glycol do not cause sensitivity (4).
Also, caprylyl glycol acts as a supporting ingredient in a product and is diluted before use. Therefore, the chances of causing any side effects are less. It may irritate the skin if used in high concentrations (which is usually not done).
Note: If you have sensitive skin or any existing skin condition, do a patch test before using it.
Caprylyl glycol is often misunderstood as it belongs to the glycol family. Many believe that glycols are sensitizers. The truth is, glycols are a broad class of chemicals, and each has a different chemical structure and property. Not all glycols may irritate the skin. In the next section, understand how to use caprylyl glycol.
How To Use Caprylyl Glycol
Caprylyl glycol works well with all skin types and is commonly used in:
Moisturizers
Eye creams
Sunscreen
Serums
You can check the ingredients list of the product and use it as per the manufacturer's instructions.
To Conclude
Caprylyl glycol is a humectant and preservative. It is not an ingredient that you should be excited about and look out for. However, it is crucial to know about it as caprylyl glycol frequently appears in most skin care products. If you are seeking products that are free of parabens or other chemical preservatives, you may look for caprylyl glycol. It suits almost all skin types. However, if you have sensitive skin, do a patch test before using it.
Sources
Articles on StyleCraze are backed by verified information from peer-reviewed and academic research papers, reputed organizations, research institutions, and medical associations to ensure accuracy and relevance. Read our editorial policy to learn more.
Recommended Articles
The following two tabs change content below.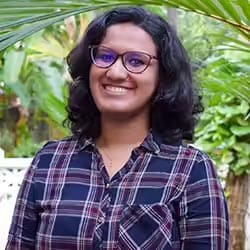 Swathi holds a postgraduate degree in English literature and a diploma in English journalism. She writes on skin care and aims to present well-researched and evidence-based articles to the readers. Previously, she was working as a journalist in a daily newspaper based in South India, where she covered a variety of topics, including health and lifestyle. Swathi is an amateur photographer and likes travelling, wandering around the cities in hope of listening to the stories of old buildings and heritage places, and reading books about Indian cities.