Caramel Treatment On Natural Hair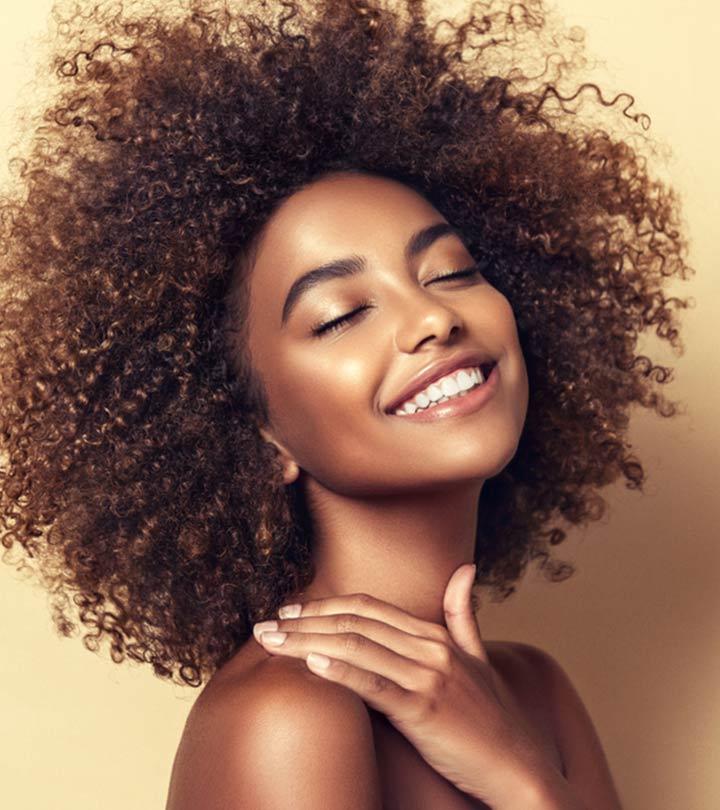 These days, the average individual has to endure a lot more stress and tension than in the past. Rising pollution levels in the city and prolonged exposure to the sun and dust causes your hair to lose its shine. So, you need to be proactive and identify ways in which you can help your natural hair retain its moisture. Caramel treatment is one of the most effective treatments that you can consider to nourish your natural hair back to health. Find out more about it below!
What Is Caramel Hair Treatment?
If you are struggling with hair thinning, you can consider a caramel conditioner treatment to regain your gorgeous tresses. In this treatment, a combination of caramel, banana, raw honey, and apple cider vinegar is used. These ingredients are mixed with almond or olive oil to increase the hair flexibility and help with hair fall. Read on to learn more about the perks of caramel treatment.
Benefits Of Caramel Treatment For Natural Hair
Banana is a fruit that is rich in protein (1). As it is a major ingredient of the DIY caramel hair treatment, it may help boost the keratin (a protein) needed for healthy hair growth.
With the apple cider vinegar in this homemade caramel treatment, you can manage dandruff and keep other scalp infections at bay (2).
This hair treatment is completely free from artificial chemicals, making it the perfect choice for people with sensitive skin and hair.
A major advantage of choosing a caramel conditioning treatment is that it smoothens your hair cuticles, and its effects last for a few weeks.
The next section explores how you can prepare caramel hair treatment at home.
How To Make Caramel Hair Treatment At Home
If you are looking for a homemade caramel hair treatment recipe, you have come to the right place. Most of the items needed for this hair treatment are ones that you can easily find in your kitchen.
Ingredients
Banana baby food – 2 packets
Molasses – 1/4 cup
Honey – 1/3 cup
Olive oil – 1/3 cup
Cornstarch – 1 teaspoon
Apple cider vinegar
Applicator bottle
Directions
Step 1
Mix the banana baby food and molasses together until you get a smooth paste. Then, add mix in the honey.
Step 2
Add the olive/almond oil and a splash of apple cider vinegar.
Step 3
Dissolve one teaspoon of cornstarch in minimal water and add it to this preparation. Make sure that there are no lumps in this mixture. While cornstarch does not add significant nutritional value to your deep caramel conditioner, it helps thicken the otherwise sticky liquid caramel mixture.
Step 4
Place the mixture on a medium flame till it starts boiling. Then, take it off the heat and wait for it to cool down to room temperature before transferring it to an applicator bottle.
Do not undermine the importance of the applicator bottle in the caramel treatment natural hair recipe. This bottle distributes the conditioner evenly through all your curls and ensures that you get the best results. In the next section, we tell you how to use this natural treatment on your hair.
How To Use It
Your caramel hair treatment's next stage is applying it to your damaged hair.
Divide your hair into four sections and clip them up.
Then, starting from the first section, use the applicator bottle to apply the treatment to the roots.
Once the roots are well-covered, apply it to the length of your hair, making your way to the hair tips.
Move to the next section and repeat the process.
After all your hair is covered, let the treatment sit in your hair for an hour before rinsing it off.
Use a sulfate-free shampoo to wash off the caramel treatment.
On average, you need to use this treatment once a fortnight for the best results. However, the exact frequency may vary depending on your hair's porosity, and you need to identify the schedule that works the best for your curls.
Final Words
The caramel hair treatment is an ideal option for people who are not fond of harsh chemicals and prefer an organic approach to tackling hair problems. With all the ingredients of this treatment being easily available, nothing can stop you from getting the bouncy and shiny hair that you always wanted!
Frequently Asked Questions
How often should you go for a caramel hair treatment?
While caramel hair treatment can improve your overall hair quality, its effect usually lasts for only 3 to 4 weeks. Post that, you are expected to repeat the process for the best results.
Can I style my hair after caramel hair treatment?
Yes, you can style your hair after caramel hair treatment. This treatment leaves your hair feeling significantly softer, thus making it easier to style.
Sources
Articles on StyleCraze are backed by verified information from peer-reviewed and academic research papers, reputed organizations, research institutions, and medical associations to ensure accuracy and relevance. Read our editorial policy to learn more.
The following two tabs change content below.