Carbon Laser Peel Facial – For Clear And Glowing Skin Smooth, soft, and glowing skin is just a facial away. Not just any facial but the carbon laser facial! It combines the goodness of charcoal and laser treatment to reduce sun damage, age spots, clogged pores, and uneven skin tone. It is pain-free, requires no downtime, and provides an instant glow. All of it under 30 minutes!
If you are new to this, it is necessary to know what carbon laser facial is, how it works, the benefits, and the amount you need to invest. So, grab a decaf and get all the deets below. Scroll down.
What Is The Carbon Laser Facial And How Does It Work?
The carbon laser facial is a two-step, instant glow, non-invasive treatment for clear and rejuvenated skin. Pollution, dust, and an unhealthy lifestyle can make your skin look dull, rough, and dehydrated. This carbon facial is an effective way to laser target all your skin woes – hyperpigmentation, sun damage, and premature aging.
The charcoal mask attracts all the dirt and gunk from the clogged pores. A 1064 nm laser is used to peel the mask off, along with the dead skin layer, dirt, and excess oil, to reveal smooth, clear, and soft skin.
This facial is done by a licensed dermatologist. Let's take a closer look at the procedure to get a clear picture of this treatment.
What Is The Procedure Of Carbon Laser Facial?
Your face is cleaned with cotton pads to remove makeup, dirt, and oil.
A thick layer of a charcoal mask is applied to your face in an upward motion.
Protective eyewear will help shield your eyes from the laser.
A 1064 nm laser is used to peel the mask off gently without any pain.
A skin-soothing ointment is applied to your face.
That's it! You will get your glow within 30 minutes!
Check out the benefits you can reap from a carbon laser facial.
Benefits Of Carbon Laser Peel Facial
Pain-free.
No downtime required.
Takes about 15-20 minutes.
Removes dirt and oil from clogged pores.
Reduces hyperpigmentation.
Evens out the skin tone.
Exfoliates the dead skin cells.
Lightens dark spots and age spots.
Fades acne scars.
Adds an instant glow.
This new facial is loved by many for the reasons mentioned above. Take a look at the before and after pictures of carbon laser peel facial for a better understanding of the results.
Carbon Laser Peel Facial Before And After Results
The results show a huge difference in skin pigmentation and overall appearance.
But before you book your appointment, here are a few things you should know. Find out what they are in the next section.
How Long Will The Results Last?
The effects of carbon laser peel facial last for about 2-3 weeks. The results are prompt, but if you get exposed to the sun and have open pores and acne scars, you might need to get a second carbon facial.
Everybody's skin may react differently. Hence, consult the dermatologist who did the first session to know when to get the second one.
Within these 2-3 weeks between the sessions, you need to have a special aftercare routine. Here is a list of things to do and avoid after a carbon laser peel.
Carbon Laser Peel Facial Aftercare
Avoid stepping out in the sun for 24-48 hours. If you do, apply an SPF 50 sunscreen, wear a scarf, and use an umbrella.
Wash your face twice a day with a gentle cleanser. Do not use face scrubs.
Use an oil- or water-based moisturizer, depending on your skin type.
Avoid products that contain Retin-A, tretinoin, and hydroquinone.
Do not apply chemical peels like glycolic and lactic acids.
Avoid topical acne medications.
Following these practices will keep your skin glowing for a long time after the treatment. But the real question is, for the benefits you get, how much will a single session of carbon laser facial cost? Scroll down to find out.
How Much Does Carbon Laser Facial Cost?
Carbon laser facial costs around $400 per session. You need to get 2-3 sessions within two months and take proper care of your skin for the rest of the year. Consult your dermatologist to know how many sessions you would need as per your skin condition.
Although carbon laser facial treatment is safe and pain-free, you may experience some possible side effects.
Side Effects Of Carbon Laser Facial
Redness
Swelling
Dry skin and flakiness
Itching
These side effects generally subside within 2-3 days. Talk to your doctor to know if you can apply aloe vera gel or ice water to soothe sensitive skin.
In Conclusion
Carbon laser facial is an innovative way to reduce sun damage, dark spots, blackheads, whiteheads, and uneven skin tone. Talk to your doctor and get the procedure done by a licensed dermatologist. Also, consume veggies and fruits, keep yourself hydrated, and exercise daily to keep your skin flawless and glowing the entire year.
Frequently Asked Questions
Does a carbon peel hurt?
No, a carbon peel does not hurt. However, you may experience a pinching sensation where you have facial hair.
How long does the carbon laser facial treatment take?
It takes about 15-20 minutes to complete a carbon laser peel facial.
How many sessions will I need?
You will need 2-3 sessions within two months.
Recommended Articles
The following two tabs change content below.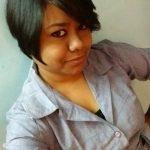 Ramona is a journalist-turned-content writer. She holds a Master's degree in English Literature and has been writing for the digital world for over five years. She specializes in writing for Skin Care. She has done a certificate course titled 'Dermatology: Trip To The Skin', offered by Novosibirsk State University. She believes that beauty begins with a good skin care regimen and is on a mission to eliminate all toxins from her routine. She helps and guides readers in selecting products and ingredients specific to their skin type/issue. When Ramona is not working, her books and passion for music, good food, and traveling keep her busy.