Carbon Laser Facial: Benefits, How It Works, & Side Effects Carbon laser peel facial is a skin resurfacing procedure that improves your skin texture, addresses acne and enlarged pores. It is best for people with oily and acne-prone skin. This minimally invasive procedure can even out your skin tone, reduce the signs of sun damage, and improve the overall look of your skin within 30 minutes.
If you have never heard of the carbon laser peel facial, it is time you should check it out. This article explains everything you need to know about carbon laser peel facial, how it works, the procedure, precautions, and side effects. Scroll down to learn more.
What Is The Carbon Laser Facial And How Does It Work?
The carbon laser facial is a two-step, instant glow, non-invasive treatment for clear and rejuvenated skin. Pollution, dust, and an unhealthy lifestyle can make your skin look dull, rough, and dehydrated. This carbon facial is an effective way to laser target all your skin woes – hyperpigmentation, sun damage, and premature aging.
The charcoal mask attracts all the dirt and gunk from the clogged pores. A 1064 nm laser is used to peel the mask off, along with the dead skin layer, dirt, and excess oil, to reveal smooth, clear, and soft skin with minimized pores.(1).
This facial is done by a licensed dermatologist. Let's take a closer look at the procedure to get a clear picture of this treatment.
What Is The Procedure Of Carbon Laser Facial?
Your face is cleaned with cotton pads to remove makeup, dirt, and oil.
A thin layer of a liquid carbon is applied to your face in an upward motion.
Protective eyewear will help shield your eyes from the laser.
A 1064 nm laser is used to peel the mask off gently without any pain.
A skin-soothing ointment is applied to your face.
That's it! You will get your glow within 30 minutes!
Check out the benefits you can reap from a carbon laser facial.
Benefits Of Carbon Laser Peel Facial
Pain-free.
No downtime required.
Takes about 15-20 minutes.
Removes dirt and oil from clogged pores.
Reduces hyperpigmentation (2).
Evens out the skin tone.
Lightens dark spots and age spots.
Fades acne scars (2).
Adds an instant glow.
This new facial is loved by many for the reasons mentioned above. Take a look at the before and after pictures of carbon laser peel facial for a better understanding of the results.
Carbon Laser Peel Facial Before And After Results
The results show a huge difference in skin pigmentation and overall appearance.
But before you book your appointment, here are a few things you should know. Find out what they are in the next section.
How Long Will The Results Last?
The effects of carbon laser peel facial last for about 2-3 weeks. The results are prompt, but if you get exposed to the sun and have open pores and acne scars, you might need to get a second carbon facial.
Everybody's skin may react differently. Hence, consult the dermatologist who did the first session to know when to get the second one.
Within these 2-3 weeks between the sessions, you need to have a special aftercare routine. Here is a list of things to do and avoid after a carbon laser peel.
Carbon Laser Peel Facial Aftercare
Avoid stepping out in the sun for 24-48 hours. If you do, apply an SPF 50 sunscreen and protect yourself from the sun as best you can.
Wash your face twice a day with a gentle cleanser. Do not use face scrubs.
Sleep on a clean satin pillowcase.
Avoid products that contain Retin-A, tretinoin, and hydroquinone.
Do not apply chemical peels like glycolic and lactic acids.
Avoid topical acne medications.
Following these practices will keep your skin glowing for a long time after the treatment. But the real question is, for the benefits you get, how much will a single session of carbon laser facial cost? Scroll down to find out.
How Much Does Carbon Laser Facial Cost?
Carbon laser facial costs around $400 per session. You need to get 2-3 sessions within two months and take proper care of your skin for the rest of the year. Consult your dermatologist to know how many sessions you would need as per your skin condition.
Although carbon laser facial treatment is safe and pain-free, you may experience some possible side effects.
Side Effects Of Carbon Laser Facial
Redness
Swelling
Dry skin and flakiness
Itching
These side effects generally subside within 2-3 days. Talk to your doctor to know if you can apply aloe vera gel or ice water to soothe sensitive skin.
Carbon laser peel facial is a minimally invasive skin procedure effective in improving your overall skin texture and health. A charcoal mask is applied to your skin to absorb all the dirt, grime, and dead skin. A laser is used to remove the mask without any pain. Getting 2 to 3 sessions of this facial reduces hyperpigmentation, improves your skin texture, removes dirt and dead skin, leaving you with radiant skin. Ensure you wash your face twice with a gentle cleanser and avoid chemical products after the session. You may develop side effects after the facial such as swelling, redness, and itching. Consult a doctor before you opt for this procedure.
Frequently Asked Questions
Which is better: HydraFacial or carbon laser?
Both procedures are used for different purposes. HydraFacial is used for skin hydration. Carbon laser is used for skin rejuvenation and restoration.
Does carbon peeling remove facial hair?
It is possible to experience temporary facial hair removal after a carbon laser facial.
Can I exercise after a carbon laser?
Avoid heavy exercising for a few weeks after the procedure to allow quick healing. Consult your doctor for aftercare instructions.
Is carbon peel better than microneedling?
If you are looking for overall skin rejuvenation, a carbon laser facial is the right choice. For specific issues like acne or wrinkles, microneedling would be the ideal treatment. Consult your dermatologist to understand which procedure is suitable for your needs.
Can I go to the beach after carbon laser peel?
Avoid sun exposure for a few days after the procedure as the skin is vulnerable. Once the skin is better, apply sunscreen with SPF 30+ to protect it from the harsh rays of the sun.
Key Takeaways
Carbon laser peel facial removes the harsh effects of pollution, dust, stress, dead skin cells, buildup in the pores, and excess oil.
A liquid carbon mask is applied, then removed with a laser by an experienced dermatologist or a cosmetic physician.
A few benefits of this facial include reduced acne and oiliness, reduced hyperpigmentation, and an even skin tone.
The effects of this painless facial last for three weeks. Follow a few aftercare tips to protect the skin, like avoiding sun exposure for 48 hours.
Sources
The following two tabs change content below.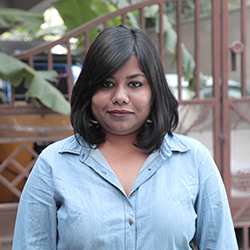 Ramona is an editor at StyleCraze. Prior to that, she authored over 200 articles on skin and hair care. She...
more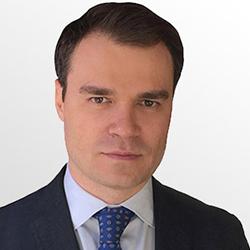 Dr. Schwarzburg is a leading authority in the field of minimally invasive cosmetic and laser medicine in New York City....
more