The Carnivore Diet – Foods To Eat, Benefits, And Risks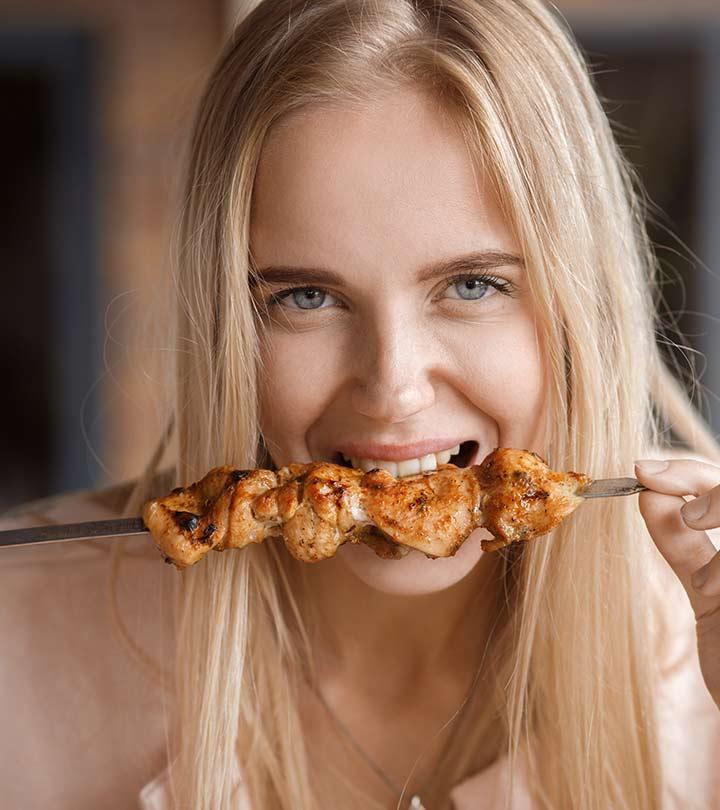 The carnivore diet is the latest fad in town. As the name suggests, this diet encourages one to consume only animal products. It is also known as the zero carb diet. The proponents believe diseases "that are often thought to be lifelong and progressive are often reversed on this diet."
But, is consuming only animal sources of food healthy in the long run? Should you follow it or is it for people with a specific condition? Read on and find out why about 50,000 people believe in the carnivore diet and if this diet is yay or nay for you. Swipe up!
Highlights Of The Article
What Is Carnivore Diet?
The carnivore diet is a fad diet that allows the consumption of only meat and other animal products. Fruits, veggies, legumes, and other plant products are strictly prohibited. A polar opposite of the vegan diet, the carnivore diet is an extreme/modified version of the Ketogenic diet (high-fat, moderate-protein, and low-carb) as the "high-fat" part of the Keto diet did not appeal to many dieters.
Why is the carnivore diet gaining popularity? What does it claim to do? Find out in the next section.
Carnivore Diet Benefits
There are many reasons the proponents of the carnivore diet believe in it. Here are some of the popularly believed benefits:
Aids weight loss
Improves body composition by increasing lean muscle mass
Boosts energy levels
Improves cardiovascular health
Supports digestion
Enhances mood
Reverses diseases
It's more of a promise, a belief that makes the proponents believe so much in the diet. And one of the leaders of this belief system is Shawn Baker. Who is he?
Shawn Baker And His Role In Popularizing The Carnivore Diet
Shawn Baker is a California-based orthopedician and a strong advocate and leader of the carnivore diet belief system. He has also authored a book called The Carnivore Diet (2018).
However, his license was revoked by the New Mexico Medical Board. The board report says, "This action was based on failure to report adverse action taken by a healthcare entity and incompetence to practice as a licensee." Shawn Baker did, however, explain his side of the story in a two-part YouTube video.
Amidst all this chaos, the believers of the carnivore diet seem to keep growing. Because there are blogs about individuals who tried the carnivore diet and got good health benefits. Scroll down to find out what the bloggers have to say about the carnivore diet.
Carnivore Diet Results
Mikhila Peterson
Mikhila Peterson is the daughter of the blogger, Jordan Peterson. At age 7, she was diagnosed with juvenile arthritis, depression in 5th grade, extreme fatigue at age 14, had hip and ankle replaced at age 17, gained weight at 20, and rashes and cystic acne at age 22. She went on a restrictive diet, consuming meat, a few veggies, and coconut oil. But that did not help her with her depression. She met Dr. Shawn Baker, who convinced her to be on the carnivore diet. And soon after, her arthritis, depression, and weight gain problems started to diminish.
Andy Lindquist
Another blogger, Andy Lindquist went on the carnivore diet for about 90 days and recorded her account on a popular blogging site. The first thing that she noticed was that her body fat percentage dropped from 30.6% to 24%-25%, and waist circumference decreased from 35 to 32. Also, she did not experience any nutrient deficiencies, and she almost never felt hungry while on the carnivore diet. However, she did emphasize the significance of plants in the human diet.
Sonya Mann
Sonya Mann, a reporter at Inc.com, tried the carnivore diet for 14 days. She ate nothing but meat and other animal products like cheese, butter, and heavy cream. At the end of day 14, the results were astonishing. She had lost half the weight, she did not feel hungry all the time, and had normal digestion and energy levels. However, she does not continue being on this diet as she loves variety.
There are many other reports on how the carnivore diet helped people improve body composition, lower weight, and reduce health problems. And they have all listed out foods that they eat (or ate). Find the list of foods to eat below.
Carnivore Diet – Foods To Eat
Red Meat – Beef, pork, and lamb.
White Meat – Fish, chicken, turkey, and seafood.
Organ Meat – Liver, bone marrow, heart, brain, and tongue.
Eggs – Chicken eggs, goose eggs, and duck eggs.
Dairy – Cheese, butter, ghee, and heavy cream.
Beverage – Water and electrolytes.
But how much of these should you consume to see good results? Find out in the following section.
How Much To Consume
You can consume anywhere between 900 g to 1.8 kgs of meat per day. Stick to the lower limit if you do not work out vigorously. If you hit the gym every day and do vigorous workouts, stick to the upper limit. Over the course of time, your hunger will start diminishing, and you will need to adjust the quantity of foods you consume accordingly.
Along with the portion, timing is also important. Here's what you should know about how frequently you should eat.
When To Eat
Eat three times during the day with a gap of about 3-4 hours between every meal. The carnivore diet recommends intermittent fasting. The protein will help keep you full, so you will not feel hungry for at least three hours. Breakfast is very important. Never miss breakfast while on the carnivore diet.
Now, let's take a look at the common mistakes that people make while trying to make the carnivore diet work.
Common Mistakes To Avoid
Eating too little.
Fasting for too long.
Skipping breakfast.
Avoiding fatty part of the meat.
Not drinking enough water.
Adding extra salt to your food.
Consuming processed food.
Not consuming organic, grass-fed meat, wild-caught fish, and free-range eggs.
It is also important to note that none of the health benefit claims are backed by scientific evidence. Here's what you've got to know.
Is The Carnivore Diet Backed By Science?
No, the carnivore diet is not backed by science. Also, not much research has been done on the carnivore diet to reject or back up the claims. Here are a few more points that you should not ignore if you want to take up the carnivore diet for weight loss or better health:
There are blogs on people experimenting, but their body composition, age, height, and medical condition may not be the same as yours.
Consuming only meat and animal products may be boring, and you might give up on the diet before it can show some real results.
Following a balanced diet is the best way to lose weight and keep yourself healthy and fit. Consume all food groups instead of just focusing on one, and you will feel and look better.
Finally, we come to one question that you've been waiting for – is the carnivore diet for you? Find out next.
Is The Carnivore Diet For You?
The carnivore diet might be for you if you want to try it for a short period. We do not recommend going on this diet without consulting your physician or dietitian.
This diet focuses on only one food group, and that's why it is best to keep your doctor in the loop, even if you try it for just days. If your doctor approves, and you decide to give this diet a try, you'd need to know a bit or two about home cooking.
We strongly recommend maintaining the quality of the meat and use ingredients that go according to the founding principles of this diet. Here are a few recipe books that you can buy.
Carnivore Diet Recipe Books
Meat: Everything You Need to Know by Pat LaFrieda – Buy Here.
Meathead: The Science of Great Barbeque and Grilling by Meathead Goldwyn – Buy Here.
Michael Symon's Carnivore: 120 Recipes for Meat Lovers – Buy Here.
Conclusion
The carnivore diet may seem appealing in the beginning, especially to meat lovers. However, consuming only meat and animal products will bore you after a while. Also, it does not have science-backed proof that it is good for you in the long run. So, talk to your doctor before taking it up. We highly recommend that you consume a balanced diet, workout regularly, meditate, and de-stress regularly so that you can become physically and mentally fit.
Take care!
References
1. "Nutritional Update for Physicians: Plant-Based Diets" The Permanente journal, US National Library of Medicine.
2. "Health Benefits of Fruits and Vegetables"Advances in nutrition, US National Library of Medicine.
The following two tabs change content below.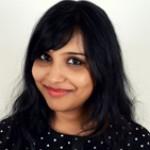 Latest posts by Charushila Biswas (see all)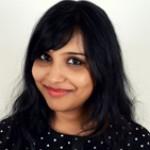 Charushila Biswas
Charushila Biswas is a Senior Content Writer and an ISSA Certified Specialist in Fitness & Nutrition. She is an alumni of VIT University, Vellore and has worked on transgenic wheat as a part of her Masters dissertation from NRCPB (IARI), New Delhi. After completing her Masters, she developed a passion for nutrition and fitness, which are closely related to human psychology. This prompted her to author a review article in 2015. She has written over 200 articles on Fitness and Nutrition. In her leisure time, Charushila loves to cook and enjoys mobile photography.