Castor Oil For The Face And Skin – Benefits And Uses
Castor oil has been popularly used as a laxative for ages. But today, it is widely used in cosmetic products. Castor oil is good not only for your hair but also for your face and skin. Research is extremely limited regarding the topical application of castor oil, but anecdotal evidence states that it has skin benefits. In this article, we will explore all those benefits and the ways to use castor oil for the face and skin. Read on.
What Is Castor Oil?
Castor oil is a type of vegetable oil extracted from the seeds of the Ricinus communis plant. The seeds are also called castor beans and contain high levels of ricin, a type of toxic enzyme (1). However, ricin is removed from the oil when it is processed. Processed castor oil is safe for use.
This oil has been used for ages in traditional therapies. Ancient Egyptians used castor oil to prevent eye irritation (1).
There are several benefits of the topical application of castor oil. Let's take a look.
Benefits Of Using Castor Oil For The Face And Skin
Ricinoleic acid is the main fatty acid found in castor oil (2). It is responsible for the healing effect of castor oil. Listed below are the reasons this oil is good for your skin:
1. It Can Reduce Inflammation
A mice study found that the anti-inflammatory and analgesic properties of ricinoleic acid helped inhibit inflammation. Similar effects were also observed in guinea pigs (2).
2. It Can Help Prevent Acne
Castor oil was found to have antibacterial properties, and it inhibited the growth of S. aureus bacteria in another mice study (3).
3. It May Help Reduce Fungal Infection
A test-tube study found that castor oil could inhibit the growth of Candida albicans (4). This fungus can cause oral infections, nail fungus, athlete's foot, diaper rash, and jock itch.
Anecdotal evidence claims that castor oil can also help in the following ways.
4. Keeps The Skin Moisturized
Any plant oil has moisturizing properties. Hence, castor oil can help keep the skin moisturized and healthy.
5. Can Soothe Sunburn
The moisturizing properties of castor oil can help soothe irritation and pain associated with sunburn. The anti-inflammatory property of castor oil is also believed to be responsible for this property.
6. It Can Reduce Puffiness
Massaging the under-eye area with castor oil can help reduce puffiness, keep the delicate skin moisturized, and reduce fine lines.
Applying castor oil on your face is good for maintaining your skin health and keeping it glowing. Here's how you can do it.
How To Use Castor Oil For Face And Skin
Castor oil is thick in its natural state, which is why most of us often experience difficulty in applying it smoothly on our skin. Here is how you can apply castor oil to your skin without any hassles.
Note: Make sure you buy cold-pressed and organic castor oil to ensure you reap all the benefits.
1. Mix It With Carrier Oils
Before applying castor oil to your face or skin, add it to other carrier oils, such as olive oil, coconut oil, jojoba oil, and almond oil. Mix a tablespoon each of castor oil and a carrier oil and then applies the blend to your face.
2. Mix It With Butters
You can also mix shea or cocoa butter with castor oil and massage it on your skin. Mix a tablespoon of the butter and castor oil and apply it to your skin.
You can leave the oil on your skin overnight for maximum benefits or 1-2 hours before washing it off.
But before you use castor oil on your skin, you must be aware of its side effects.
Side Effects Of Using Castor Oil On Your Face
Castor oil may cause skin irritation. In a study, castor oil (undiluted) caused severe irritation on rabbit skin. However, it caused mild irritation on guinea pig and rat skin (5).
Human trials found that castor oil was not a skin irritant. However, those who have occupational dermatoses (a type of skin inflammation) may experience skin irritation (5).
Castor oil may also cause eye irritation and mild discomfort if it enters the eye (5). Hence, you need to be cautious while using castor oil on your skin.
Precautions To Follow Before Using Castor Oil
Do A Patch Test: People can be allergic to castor oil. Hence, a patch test is mandatory before using the oil.
Consult A Doctor: If you have skin issues, allergy, or inflammation, consult a doctor before using castor oil as it may aggravate your condition.
Check The Label: The preservatives in castor oil can also cause irritation. Read the label and check the list of ingredients. Go for oils from reputed brands or use cold-pressed organic oil without any additives. Also, check the expiration date before buying.
Note: If you are pregnant or lactating, consult your doctor before using castor oil.
Though many people are reaping the skin benefits of castor oil, medical research is yet to verify a lot of these claims. Castor oil is being used in a wide range of cosmetics, but more studies are required to establish the benefits and safety of castor oil for the face. Exercise caution while using castor oil. If you develop any irritation or reaction, consult the doctor immediately.
Expert's Answers For Readers' Questions
How long do you leave castor oil on your face?
You can leave it on overnight.
Can castor oil make the skin darker?
No, castor oil will not make the skin darker.
Is castor oil safe for the skin?
Yes, if you do not have any skin issues or if you are not allergic to castor oil.
Can I use castor oil on my face every day?
Yes, you can.
5 sources
Stylecraze has strict sourcing guidelines and relies on peer-reviewed studies, academic research institutions, and medical associations. We avoid using tertiary references. You can learn more about how we ensure our content is accurate and current by reading our
editorial policy
.
Recommended Articles
The following two tabs change content below.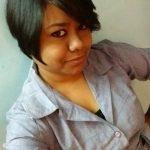 Latest posts by Ramona Sinha (see all)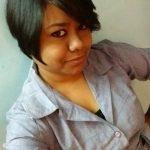 Ramona Sinha
Ramona has a Master's degree in English Literature. She believes that beauty begins with a good skin care regimen and is on a mission to eliminate all toxins from her routine. She helps readers select products and ingredients specific to their skin type and gives out tips to keep their skin healthy in a natural way. When Ramona is not working or experimenting with a new skin care product or ingredient, her books and a passion for music, good food, and traveling keep her busy.