Castor Oil Enema- What Is it And What Are Its Benefits?
A natural laxative that improves your bowel movements and eases constipation!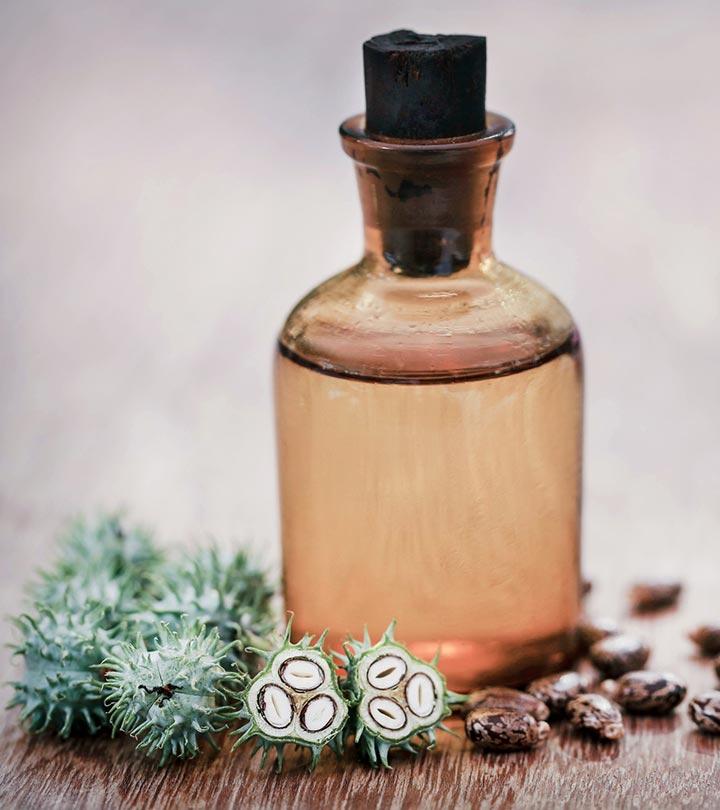 A century ago, castor oil was a go-to remedy for many hair and skin issues and a potent cure for many health ailments. Today, the use of castor oil enema is gaining popularity. Castor oil enema benefits you more than any chemical-laden laxatives. It is also recommended by Edgar Cayce, the mystic. In the past, castor oil was a part of every kitchen, and it was given to children in small doses in the early mornings to combat many health issues and as an immune system boost. But, with time, many felt the benefits of castor oil were overrated, and its usage gradually came down.
However, today, it is regaining its prominence as an effective laxative, an effective solution for enhancing hair and skin health and for colon cleansing, constipation relief and an agent to induce labor. A castor oil enema is a go-to solution in many households and is preferred over other available options. Applying castor oil to skin and hair is also followed by many to retain a youthful look and to promote hair growth. In this article, we will be discussing castor oil, how it can act as a laxative, and how you can use castor oil enema to ease constipation. Continue reading to know more.

Did You Know?
Castor seeds have been discovered in the ancient Egyptian tombs dated as early as 4000 BC.
Castor Oil As Laxative
Castor oil's role as a laxative has attracted a lot of attention. It is used to treat constipation and also to cleanse our bowels. It works by increasing the movement of the bowels, forcing the stool to squeeze out easily (1). Scientists wanted to find out how castor oil works for detoxification,and why it is such an effective laxative. The research has identified that the active element is ricinoleic acid, a fatty acid that makes up about 90% of castor oil, binds to the muscle cells on the walls of the intestines and causes contractions (2). The scientific team also published its results in the Proceedings of the National Academy of Sciences.
How Can You Use Castor Oil As A Laxative?
Castor oil can be taken by mouth or in an enema through the rectum.
1. By Mouth:
Take 1-2 tablespoons daily or as prescribed by your doctor.
2. In An Enema:
An oil enema can be tad messier than a regular enema, but just follow our advice to reduce the risk of spills and also derive the maximum benefits from your castor oil enema:
You'll need an enema kit. We do not recommend enema bags as they don't generate enough pressure to push the oil up your rectum

(the end part of the large intestine), and they are not generally good for taking oil enemas. Syringes work best for oil enemas. We suggest that you buy a standard syringe from an Ayurvedic Panchkarma center near you.

All oil enemas should be done on a full stomach. You can schedule your castor oil enema after lunch or between 10 am and 2 pm, as your body's absorption, especially nutrient absorption abilities, is at its peak at this time.
Make sure you have a warm room, old towels, and some privacy.
You can use 60-90ml of castor oil safely at one time.
Warm the oil till it's lukewarm. This will increase its absorption in the colon.
Insert the nozzle and inject into the colon. If possible, find someone else to do the honors for you (maybe your partner). The best way is to lie on your left side with the left leg straight, and right knee bent. Make sure that you are able to reach your anus to squirt in the enema. If unable to do so, you may need to call out to someone for assistance.
Make sure to push in the nozzle about 3 inches. Relax and inject the oil.
Leave a small amount of oil in the syringe. Why? So that

you don't push in

any air into your rectum with the oil…
Retain the oil for as long as possible (recommended time – 30 mins.).
Evacuate and

chillax

.
How Often Should You Take A Castor Oil Enema?
According to anecdotal evidence, you can go for it for three consecutive days without any problems. But we recommend that you ask your doctor and do as he says.
Precautions:
Do not take a castor oil enema if you are suffering from:
Cold or flu
Indigestion or digestive health issues
Irritable Bowel Syndrome (IBS)
Inflammatory Bowel Disease (IBD) or intestinal inflammation
Diabetes
Obesity
Consumption of poison
Benefits Of Castor Oil Enema
As stated earlier, the ricinoleic acid in castor oil causes contractions in the walls of the intestines that helps push the fecal matter out as stools. This helps relieve constipation. Castor oil also has the property to prevent the absorption of water from the intestines and improve intestinal permeability (3). This ensures easier passage of the waste. Its other castor oil enema benefits include (4), (5):
Softens stools
Useful to treat arthritis
Helpful in uterine contraction
Alleviates back pain
Reduces menstrual cramps
Controls 'Vata'
A medical professional and blogger shared her experience employing a 15-day castor oil enema for her neuropathy issues. She writes, "Today, I did the castor oil orally, castor oil enema 5 hours later and then one more coffee enema in the evening (3 total). Moved my bowels many many times today and yes, the burning anus continues although nothing like unlucky day #13. But, my point is that all the neurology symptoms are 100% gone all day today! And, I need to wait to see if I have my mini-seizure tomorrow morning — cuz it only seems to happen on my non-castor (ie: toxic) day (i)."

Quick Tip
In Ayurveda, vata consists of two elements – air and space. Aggravated Vata dosha, due to excess consumption of junk food or coffee and stress, causes constipation.
More research is warranted in this regard as most of these benefits are based on anecdotal evidence.
Have you ever used castor oil? If so, what do you think of it? Do you know any castor oil enema recipes? Feel free to share your thoughts in the comments section!
Learn how to prepare a castor oil enema at home for natural relief and cleansing. Take control of your health and watch the video to discover the step-by-step process. Scroll down to watch the video.
Infographic: How To Use Castor Oil For Enema And Its Benefits
Castor oil is an excellent laxative for regulating bowel movements and cleansing your bowels. Warm castor oil is injected into the colon through an enema to relieve constipation, minimize bloating, reduce internal swellings in the digestive tract, reduce hyperacidity, and alleviate back pain. Check out the top 5 benefits of castor oil enema from the infographic below.



Castor oil enema benefits are many, and it is said that castor oil works better than chemical-laden laxatives and is considered safe compared to these laxatives. In addition, castor oil enema softens stools, minimizes bloating due to gas, helps get rid of distention, helps treat arthritis, helps manage sexual disorders, cures hyperacidity, and alleviates back pain effectively. You can use castor oil in the form of an enema, or you can directly take it by mouth. However, avoid taking it if you have a cold, diabetes, diarrhea, and obesity.
Frequently Asked Questions
How long does it take a castor oil enema to work?
Anecdotal evidence suggests that a castor oil enema takes anywhere between 2 to 6 hours to work. However, in most cases, it helps relieve constipation within 3 hours.
How long do you retain an oil enema?
The duration for which you need to retain or hold an enema within your body depends on the oil being used. In the case of castor oil, you need to hold it for 30 minutes or so.
What are some common misconceptions about castor oil enemas?
There are several common misconceptions about castor oil enemas. They include:
Castor oil enemas are suitable for everyone
Castor oil enemas have no adverse reactions
Castor oil enemas are very easy to use
How can I choose the right type of enema kit for a castor oil enema?
Always select the one that is specially designed for castor oil enema with an easy-to-use nozzle tip and clear instructions on the package.
Can a castor oil enema help with weight loss or other health concerns?
There is currently no scientific evidence that suggests that castor oil enema aids in weight loss.
What are the potential side effects of a castor oil enema?
Anecdotal evidence suggests that castor oil enema may cause rectal damage, cramping, nausea, or vomiting. However, there is limited research available in this regard.
How can I enhance the benefits of a castor oil enema with diet and lifestyle changes?
Castor oil enemas can be beneficial for treating constipation and other digestive problems, but they work best in conjunction with a balanced diet and lifestyle. Drink plenty of water, consume fiber-rich foods, and regularly exercise to enhance its benefits.
Can a castor oil enema be used in conjunction with other therapies?
Castor oil enemas may be used in addition to other treatments. However, it is important to speak to your healthcare provider before using them to avoid any side effects.
Key Takeaways
Castor oil increases bowel movement and is a beneficial treatment for constipation.
Castor oil has antiviral, antimicrobial, and anti-inflammatory properties that improve overall gut health.
It is advisable to use only 60-90 ml of lukewarm castor oil at a time for the enema treatment.
It should be avoided in case of a cold, diabetes, diarrhea, and obesity.
Personal Experience: Source
i. #15 Castor Oil Day
https://provinggerson.wordpress.com/2012/01/
Sources
Articles on StyleCraze are backed by verified information from peer-reviewed and academic research papers, reputed organizations, research institutions, and medical associations to ensure accuracy and relevance. Read our editorial policy to learn more.
The following two tabs change content below.