60 Casual Hairstyles For Medium-Length Hair To Appear Thicker
Easy-to-follow hair inspo you need to jazz up your style and look trendy.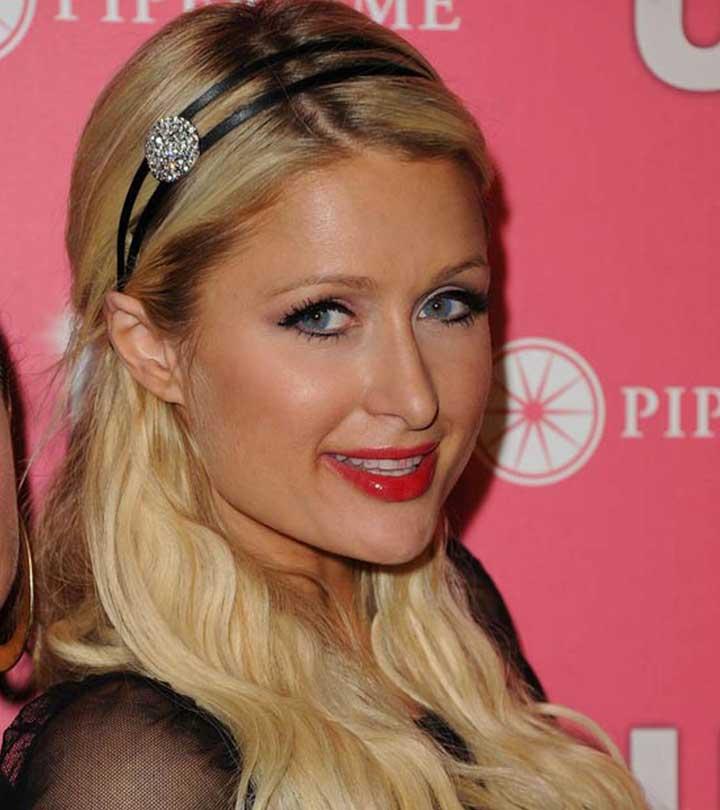 All of us are not born with luscious long locks but can work magic by trying hairstyles for medium-length hair. You do not have to constantly worry about your hair not growing properly because there is so much you can do with your hair length. From light waves and middle parts to fringes and bobs, these hairstyles can add that much-needed volume you crave. You can even try updos if you are tired of your regular swept-back ponytail.
Licensed hairstylist Jessica Shults says, "One of my favorite ways to get volume in my hair is by using a heatless curler when I sleep. That way it's already prepped with bouncy curls for a quick style in the morning. I can easily throw in some braids and/or buns, and voila, I have a voluminous casual style for the day."
So, scroll down and find your soul hairdo below!

Before You Get Started
You may need to trim your medium-length hair every 6-8 weeks to retain its shape and keep split ends at bay.
Since many popular hairstyles for medium-length hair involve curling, you may end up using many heat-styling products and creams. Therefore, follow a strict hair care regimen to prevent hair damage.
Make sure to keep bobby pins handy while doing an updo, as medium-length hair can sometimes be not long enough to stay in the do for an extended period.
1. French Roll With A Twist:
Are you looking for an edgy version of the classic French roll? Keira Knightley has come up with the perfect solution! Start by curling your hair and then parting it down the center. Then, twist sections of hair from both sides of your face towards the back of your neck and pin them in place. After that, take small sections of hair from the ends and start looping them around, securing them in a low bun. Once you are done pinning all the hair, you will be left with a messy, horizontal French roll.
2. Braided Hair-Wrapped Side Pony:
This braided pony is an absolute must-try! With its deep side part, gorgeous wraparound braid, and sleek low tail, this look is the epitome of effortless chic. Start with a side part and French braid one side of the head till the nape of your neck. Then, pull the rest of the hair into a low side ponytail and secure it with a hair elastic. To complete the look, wrap a few sections of hair around the hair elastic to conceal it.
3. Space Buns:
Ready to rock your own unique look? Embrace the natural texture of your hair by playing with the cut and experimenting with medium-length coils! Try out these messy space buns to create a laid-back, quirky style. All you need to do is to roll your hair up in buns on both sides, securing them with hair elastics or bobby pins! You can gently tug the buns apart to add volume to the 'do.
4. Asymmetrical Side Swoop:
Feeling bold and fabulous? Take a cue from Emily Ratajkowski and rock a sassy asymmetrical wavy hairstyle! Start by applying a texturizing spray to the roots of your hair for extra volume, then part your hair deeply on one side. Use a big curling wand to create choppy waves, and finish up by slicking back the hair from your parting and over one shoulder, securing it with hairspray. You will look effortlessly chic.
5. Coiled Curls:
No matter the length of your locks, with the proper haircare routine, you can have red carpet-worthy curly hair! To achieve a volumized style for medium-length curls, use a curl-enhancing gel – this will help to keep those curls looking tamed and frizz-free. So go ahead, follow in the footsteps of style icons like Rihanna, and be ready to rock the world! But remember – this style will make your medium-length hair look shorter than it actually is.
6. Sleek Straight Hair:
If you are looking for a fun way to style your medium-length hair, you absolutely need to try going sleek and straight! Start by prepping your tresses with heat protectant for extra shine and protection from heat styling tools. To get that glossy perfection, you will need to use a straightening iron. Try this look to achieve a glamorous style like Rachel Brosnahan with minimal effort!
7. Halo Braids:
Transform your night-out style with Lucy Boynton's double plaits look! This red carpet-worthy hairdo is equal parts regal and rock n' roll and surprisingly easy to pull off. Simply create two tiny braids along the sides of your head and secure the ends with clear hair elastics. Pull the braids back and pin them in place. Tie the rest of your hair in a messy bun or ponytail. Finish off with a few pins for any flyaways. You're guaranteed to turn heads with this romantic look!
8. Choppy Bangs:
Chop those bangs! Getting that effortless Sandra Bullock-inspired look is surprisingly simple. All you need is a flat iron. Straighten all your hair, and before you know it, you will be rocking bangs with confidence and ease. Highlights or lowlights stand out on straight hair. Finish off with a few spritzes of a shine spray.
9. The Wet Look:
Want to rock a sleek and stylish wet look with your medium-length cut? It is easier than you think! All you have to do is brush back your damp hair, let it air-dry, then apply some flexible hold gel to keep it in place. Within minutes, you will have Scarlett Johansson's effortless yet chic look that will turn heads!
10. Milkmaid Braid:
Create an ethereal and romantic look with Elle Fanning's classic milkmaid braid! To achieve this enchanting style, start by splitting your hair into two sections. Working with one side at a time, braid the hair in a classic three-strand technique and tie it off with a hair elastic. Repeat this on the other side. Next, pull the braids up and over each other to create a wraparound look and secure them with bobby pins. Finally, decorate your look with sweet flowers like tiny roses and daisies.
11. Twisted High Bun With Embellishments:
It never ceases to amaze me how a few sparkly hair accessories can transform the most basic of hair looks. Add volume to your hair by applying mousse and twist it up into a simple messy high bun right at your crown. Decorate the hair underneath the bun with a few crystal pins to give the style a whole new dimension.
12. Side-Parted Waves With Curly Ends:
When you have gorgeous dark chocolate hair, there's only one thing you need to do to take it to the next level. Add a dash of soft curls to the ends of your waves. Start with applying mousse for an added volume to the roots and part the waves to one side. Then, make use of your curling iron and look awesome.
13. Thin Dense Textured Curls With Center Part:
This old school Beyonce look will have everyone falling Crazy In Love with you. To get this look, you need to apply mousse to your hair, middle-part it, curl it up intensely in very thin sections and texturize with hairspray.
14. Middle-Parted Beachy Waves With Pointy Ends:
If you want to look like the quintessential party girl just like Ke$ha, here's what you need to do. Jessica Shults, who has over 20 years of experience and her own salon, says, "Style your hair in some waves and go crazy with a texturizing spray to get this shaggy beachy waves look. Use your fingers to tousle the curls and enhance volume."
15. Middle-Parted Waves With Nice Headband:
Paris Hilton is at her peak Barbie level with this adorable headband look. Just part your wavy locks to the center, clip both sides together at the back and let the remaining hair cascade down your shoulders. A nice headband can also be used to jazz up the style.
16. Soft Outward Curls With Puffy Crown and Side-Swept Bangs:
Ah, who doesn't love some old school Beyonce style? I know I do. Section the side-swept bangs off the crown and tease up the later one nicely. Now, add outward curls to your layers by using a large barrel curling iron and set with hairspray. Here is the glamorous you!
17. Rolled Back Waves With Curly Ends and Added Texture:
Remember the good ol' days when applying mad amounts of hairspray all over your hair was the in-thing? Well, that time is making a comeback. Apply mousse all over your wavy hair and roll it back gently. Curl the ends of your hair and go crazy with your hairspray to complete the look.
18. Spiral-Ended Side-Swept Waves Covering Face Partially:
Fergie looks, well, Fergalicious in this mysterious look, to say the least. And if you think you can pull it off with just as much elan, just do the following. Deep side-part your textured highlighted waves, side-sweep them dramatically to hide one part of your face and finally, curl them up halfway down.
19. Messy Wavy Low Ponytail With Twisted Sides:
Throw that comb out of the window and embrace the messy hair look. (OK, maybe don't actually it away.) Volumize your crown a bit and create a low messy ponytail by securing all your wavy hair at the nape of your neck. Now, twist up both sides and wrap the twists around the elastic band of the pony. So simple!
20. Messy Braided Ponytail With Puffy Crown and Side Sweep:
Let go of the notion that braided ponytails are only for elementary school kids. When it comes to looking casual in the most stylish way, this semi-high braided pony with a subtle messy finish can be a good choice. Add a zing to it with a puffy crown, a hair wrap and a long wide side-swept bang.
21. Beautiful Boho Waves With Braided Head Chain:
Let go of all your worries and become a bohemian beauty with this soft and romantic hair look. Create an off-center part and leave your thick gentle waves loose over your shoulders. Now, braid up a section of hair at the front and wrap it around your head like a head chain.
22. Layered Bob With Fringes and Inward-Outward Feathers:
Trust me when I tell you that the whole 90's beauty pageant feathered hair look is making a huge comeback. And all you need to do to get it is get your layers feathered inwards at one side and outwards on the other. Also, don't miss the thick random fringes.
23. Low Side Ponytail With Textured Waves, Bangs and Hair Wrap:
You know how at the end of every movie the guy always ends up with the "girl-next-door"? And she inevitably has her hair in a simple ponytail, as opposed to the secondary love interest's stylish tresses. The Point being, if you want that cutesy hair look, here's how you can get it.
Side-part your wavy layered locks after applying mousse and make a loose low pony at one side. Wrap it with another section of hair and let a thick curly bang embrace your face.
24. Sleek Smooth Layered Ponytail:
It's not that easy to keep things simple. There's an art to the whole minimalist hair look. This mid-high ponytail look, for example, works well because of the silky and shiny effect given to it by applying lots of serum. Casual and chic!
25. Half-n-Half Braided Wavy Ponytail With Bangs:
Steal Bella Thorne's cute and casual look by braiding your upper half and a loosely curling your lower ponytail. Section your long layered side bang off your crown, add a little volume and wear this nice hairdo for cute casual look.
26. Dramatic Curls With Pouf and Pinned Sides:
Want to look like a princess straight out of a Disney fairytale? Then, these luscious curls are the way to go. Apply a palmful of mousse to add extra shine and volume to your waves. Now, create a pouf, pin both sides at the back with bobby pins and curl up the ends of the locks intensely.
27. Tousled Side Braid With Bang and Side Sweep:
Blake Lively truly is the queen of the messy hair look. Check out this tousled side braided hairstyle for instance. Long side swept bangs, twisted strands attached with the braid and an attractive hair brooch have made the entire style a sure hit.


Quick Tip
Sophie Turner, Chloë Grace Moretz, Ashley Graham, Selena Gomez, Kim Kardashian West, Dua Lipa, and Jessica Alba are some other popular celebrities you can check out for hair inspiration as they rock their medium-length tresses.
28. Romantic Curls With Puffy Crown and Wavy Side Sweep:
Look like a gorgeous Hawaiian lady all ready to attend a luau with this flower-accessorized curls look.
Side-part your waves and add volume to the crown. Now, curl the ends of your locks spirally and wave up the side sweep subtly. A fresh flower completes the look perfectly.
29. Side Slicked Low Ponytail With Hair Wrap:
I don't care what other people say. There's a certain beauty to that adorable 80's side ponytail look.
Part your hair to one side and make a low side ponytail at the other. Wrap it with a section of hair and curl up its ends slightly. At last, apply a good wax or pomade to give the entire style a wet, side slicked look.
30. High Thick and Widened Fishtail Braid With Semi-Circular Top:
You know what my childhood dream was? To become the lead singer of an all-female punk rock band. Though that may forever remain a dream, I (and you) can live a little part of that fantasy with this edgy hair look.
Create a high ponytail on your mousse-applied hair first. Then, turn it into a thick fishtail braid with a semi-circular flower-like top. Widen the braid a little by pulling gently and you are done.
31. Hair-Wrapped Side Ponytail With Tight Curls and Layered Fringes:
You have those days, I have those days, we all have those days. When the damn curling iron refuses to do a good job with your hair. This hairstyle is perfect to make the best out of those unsatisfactory curls.
Separate the deep layered fringes from the rest of your hair and let it rest on your forehead. Pull all your side-parted hair to one side and create a low hair-wrapped ponytail. Curl it up intensely to complete the look.
32. Twisted and Pinned Smooth High Hairdo:
I'm pretty sure you can walk down the Oscar's red carpet in this hair look. That's how elegant and fancy this braided updo looks.
Smoothen up your hair by applying serum and twist it up in two sections. Then, fold and pin the twists nicely at your crown. Voila!
33. Middle-Parted Wavy Layers With Braided Headband:
Katy Perry does it again with this adorable braided look. Part your layered waves in the center and curl up the ends a little. After that, braid up a thick section of hair and secure it from ear to ear like a natural headband. With this gorgeous hairstyle, you're bound to look like a Teenage Dream.
34. Retro Textured Waves With Thick Side Sweep:
Remember the girl who crooned Love Story and stole the hearts of millions to become a worldwide sensation? We're talking about Taylor Swift, of course! She may have gone the bob cut way, but I will always remember her as the fresh-faced teen with the curly blonde locks.
Tay-Tay's retro waves can be a great choice for a medium-length casual hairstyle. Keep your side-parted hair loose, add a nice side sweep and create ripping waves on it. Spritz hairspray to add texture to the whole style and maintain it perfectly.
35. Wispy Wavy Layers With Twisted Front:
I'll be damned if Kaley Cuoco does not look like a Greek goddess in this hairdo. And you can too! Just let your wispy wavy layers flow down your shoulders, twist up the front hair along your hairline and secure it at the back with bobby pins.
36. Messy Soft Curls With Random Fringes:
Create soft curls all over your hair and enhance the look to a great extent by adding thin random fringes to it. Defining hair coloring like ombre looks great with big soft curls. A slight messy finish will also go excellent with this hairstyle.
37. Hair-Wrapped Low Ponytail With Twisted Top:
This unique hairdo is just ideal for a casual party or get together. Twist up the textured upper section of your hair intensely. Also, make a simple low ponytail with the lower section of hair with highlighted bottom. Now, attach both sections together and wrap with another section of hair.
38. Simple Low Twisted Bun With Slicked Back Finish:
Slick your smooth hair back by using a good hair wax. Now, twist it up and make a small precise tight bun right at the nape of your neck. Casual yet quite classy!
39. Side-Parted Waves With Side Hairline Twist:
When there is no time for a fussy hairdo, give this easy and relaxed one a try. Just part your natural waves to one side, twist up the front hair along the hairline and secure it at the back with bobby pin. You are all set to go.
40. Messy Low Side Fishtail Braid With Textured Top:
Add volume to your top hair by applying mousse and set it with a hairspray. Now, create a messy but tight fishtail braid at the base of your neck and place it over one of your shoulders. A few loose strands will perk up the look considerably.
41. Precise Side Fishtail Braid With Volumized Top:
Here is another fishtail braid hairstyle in which the top hair is volumized by applying mousse and rolled back to one side loosely. Create a tight fishtail braid with rest of the hair and you are good to go.


Quick Tip
You can also create a pouf with your hair for a more glamorous look and set it in place with bobby pins and a hair setting spray.
42. Huge High Twisted Bun With Puffy Top and Hair Wrap:
This massive high bun is just awesome for a cool casual look. Create a pouf on your textured wavy locks, twist as well as fold then into a gigantic bun at your crown area and wrap up its base with a thin section of hair. Simple, isn't it?
43. Messy Low Twisted Bun With Textured Top and Side Bang:
As you can see, this hairstyle basically features a low twisted bun with a little messy flair. But the highly textured top and side bang are what make it so special. Do give it a shot.
44. Semi-High Spiral Bun With Slightly Messy Finish:
Stand out from the crowd with this simple bun hairstyle, where a spiral effect is created by twisting the hair up into a bun and wrapping it partially with its own end part. Pretty innovative, no!
45. Upside Down Braid With Spiral Bun at End:
This is a stunning combination of a regular braid and a spiral bun. Create an upside down braid up to your crown and turn it into a unique bun by twisting its ends spirally. You truly can't help but love it.
46. Low Side-Swept Rolled Updo With Texture:
Texturize your wavy hair nicely and sweep it to one side of your head at the back. Now, start rolling it up carefully starting from the nape of your neck and secure with bobby pins after reaching a certain height. Balayage hair coloring will give an extra dimension to the simple sleek updo. Application of hairspray will keep the updo intact for a long time.
47. Hair-Wrapped High Bun With Twisted Front and Puffy Crown:
Tease your crown area and create a high casual bun by pulling all your hair back at it together. Now, wrap it up with another section of hair. Also, twist up the textured front hair and secure it into the bun.
48. Classic French Twist With Volumized Top:
This is a modified version of the typical French twist hairdo that we often get to see. Here, the top section is volumized as well as textured in order to create an illusion of a Mohawk style, which has made it look quite casual.
49. Smooth-Layered Hair With Inward Curls:
If you have thick smooth layered hair, this will be the best relaxed hairstyle for you. Just create an off-center part and curl up the ends of your layers in an inward direction.
50. High Textured and Twisted Flower Hairdo With Headband:
To start with, smoothen up and texturize your hair and part it to one side. Now, divide it into a humber sections, twist them up separately and pinned them one by one at your crown to create a massive high flower hairdo. Put on a ribbon headband for a more glamorous look.
51. Side-Swept Layers With Multiple Twisted Strands:
Create a deep side part and sweep all your smooth layered hair to the side of the larger section. Divide the smaller section into three parts, twist them up separately and secure at the back with bobby pins. Easy, comfy and super relaxed – we must say.
52. Simple Twisted Topknot Bun:
A twisted topknot bun can always give you that desired casual look in no time. All you need to do is pull your hair at the top of your head tightly, twist it up and turn it into a comparatively flatter topknot.
53. Elegant Bouffant Bun With Deep Side-Swept Bang:
Do I really need to say anything about this outstanding casual hairstyle for medium hair? A gorgeous bouffant bun, a sexy deep side-swept bang and rich auburn color have made it into a grand choice for medium length hair.
54. Vintage Textured Curls With Side Part:
Add extreme texture to your medium length inward curls and rock this vintage hairstyle totally. A neat side part and additional shine will take it to a new level.
55. Classic French Braid With A Puffy Crown:
This is a classic French braid, created very carefully. Notice how the top is puffy which adds height to your face. The sides of the French braid are loose and elegant while the braid itself is tight. After weaving the hair in a braid, tuck the ends underneath the braid with some hairpins.
56. Side Angular Loop Hairdo With Bows:
This angular loop hairdo is not only good for a cool casual look, but it will also save your time for styling to a large extent. You can always turn it into a little more formal just by adding the ribbon bows to it.
57. Low Flowery Bun With Puffy Crown and Wavy Bang:
Though it is a bit time-consuming, this beautiful flowery bun positioned at the nape of your neck is worth trying. A loose puffy crown and a romantic curly bang will make you even prettier.
58. High Top Ponytail on Kinky Coily Hair:
If you are blessed with kinky coily hair, then definitely this is one of the best casual hairstyles for medium hair. Just pull all your tight curls at the top of your head and secure them into a high ponytail. Choose a nice hair accessory for a better look.
59. Beautiful Beehive Bun With Headband:
Tease your medium-length hair extensively and come up with a super awesome beehive bun. Give it a polished look and adorn it with a stunning metal headband.
60. Messy Waves With Side-Swept Bang:
Leaving your medium-length natural waves loose itself is a wonderful style. Just part it to off-center and get a small side-swept bang to complete the look.
If you do not have thick hair, your medium-length tresses can look very thin, weak, and fall flat. Apart from following a daily hair care regimen to boost hair health and make your hair stronger and thicker, you can be sneaky and style your hair to make it look fuller. So, take our advice and try these beautiful hairstyles for medium-length hair that make your tresses look luscious, thick, and healthy. You can experiment with colors, styles, cuts, and accessories to flaunt your locks. From braids and updos to curls and layers, there is a hairstyle for every mood and personality. So, your medium-length hair will never look drab!
Frequently Asked Questions
How to choose the right medium-length hairstyle based on face shape, hair texture, and personal style?
When it comes to medium hairstyles for heart-shaped faces, opt for bangs or volume along the sides to draw attention to your eyes and cheekbones. Shorter hairstyles closer to shoulder length work well for round faces, but if you have curly or wavy hair, going too short may add width to the cheek area. Hairstyles with volume on top can lengthen a round face. For square-shaped faces, try hairstyles with texture, such as curls or choppy ends.
What are some versatile and low-maintenance medium-length hairstyles for busy women?
These include a shoulder-length bob, an easy updo with bangs, a lob with side-swept bangs, a fringed bun, and a wavy ponytail with side bangs.
What hair length makes you look younger?
Shoulder-length hair with layers styled elegantly tends to make your appearance youthful.
Can medium-length hair be styled for special occasions?
Medium-length hair can be styled as a high ponytail, accessorized braided bun, half-up half-down, side-swept bangs, or as poker straight style for special occasions.
Can I still wear extensions with medium-length hair?
Absolutely, you can wear extensions on your medium-length hair. It will make your hair look voluminous and bouncier.
Can I dye my medium-length hair?
Yes. You can try ombre and balayage hair coloring styles as they look magnificent on medium-light hair.
How can I protect my medium-length hair from damage and getting tangled?
Condition your hair tips to prevent split ends. Use an anti-frizz silk pillow or hair cover for sleeping. Avoid too much heat-styling on your hair tips. Cover your hair on a windy day. Avoid rubbing your hair vigorously with a towel. Trim your hair every 2-3 months as per your hair growth and maintenance requirements as medium-length hair sits right near your face and damaged hair may spoil your look.
Can I add highlights or lowlights to my medium-length hair?
Yes, you can add highlights or lowlights to your medium-length hair to add more depth and volume to your hair. It will create a multidimensional look that will look subtle and natural.
What type of hair accessories works well with medium-length hair?
Use fancy hairpins when doing the side part. Hats and berets also look flattering on medium hair. You can wear tinsel hair extensions to add a pop to your hair. Wear a clawed pin at the back for a classic Korean-style look.
Learn how to style your medium-thin hair in no time! Check out this video for easy and cute hairstyles that are flattering and easy to replicate, anytime, anywhere!
The following two tabs change content below.