CBD Oil – Why It Works For Acne, How To Use, Benefits, And Risks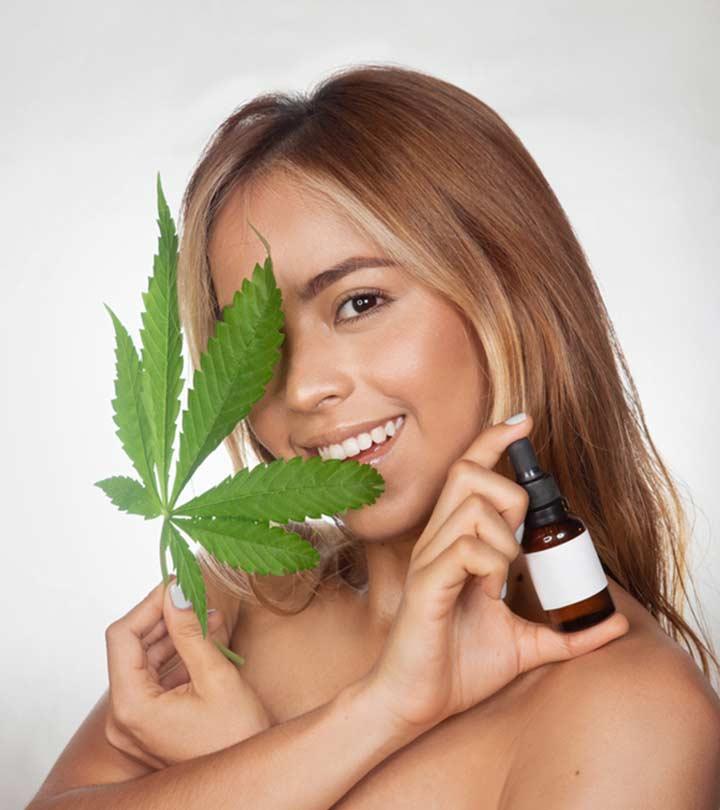 Acne flare-ups can take a toll on your skin and emotional health. It doesn't matter if it's the result of a poor lifestyle, genes, or hormones, treating acne is akin to waging war against a skin disease that leaves scars and uneven skin texture. Thanks to modern research, a new natural treatment for acne has taken the front seat – CBD oil.
CBD is extracted from hemp, a close cousin of marijuana. It is not psychoactive (1). That means CBD oil does not give you a "high". But, it helps reduce acne and has several other proven benefits that may have an indirect link to treating acne. If you are looking for a solution to your acne problem, CBD oil may be it! Read on to learn everything about CBD oil for acne.
CBD Oil For Acne: How It Works
CBD oil primarily works in two ways to reduce or treat acne:
Reduces Sebum Production: Your skin has sebaceous glands that produce sebum, an oil that keeps the skin protected. However, due to hereditary predisposition, a poor lifestyle, and/or a hormonal imbalance, the sebaceous glands produce excess oil. The excess oil accumulates dirt and clogs the pores, which causes acne. Research shows that applying CBD can suppress the proliferation of human sebum-producing skin cells (human sebocytes) and activate a gene that helps reduce the production of sebum (2).
Reduces Inflammation: Inflammatory acne is caused by a bacteria called Propionibacterium acnes (3). CBD has shown activity against inflammation (4). It also reduces the production of pro-inflammatory molecules (5). This particularly explains why CBD is also used to reduce pain. A study conducted in Italy found that using CBD ointment has an anti-inflammatory effect on the skin (6). In the coming years, more research is needed to establish a solid link between inflammatory acne and CBD oil.
Now that we know that CBD oil really works for reducing acne, let's find out how to use it in the following section.
How To Use CBD Oil For Acne
There are many ways you can use CBD oil for acne:
Spray: You can use a CBD oil aerosol spray to spritz it below your tongue. Wait for 5-6 seconds before swallowing. Do this once every day.
Mix: You can also mix the CBD oil with other ingredients and apply it to your face. You can mix one or two drops of CBD oil with 10 drops of olive oil if you have dry skin or 10 drops of rose water if you have oily skin. Do this once every day.
Spot Treatment: You can also use CBD oil as a spot treatment for acne. Take a drop of CBD oil in your palm. Use the index finger of the other hand to apply it to your acne lesions.
These are the three ways you can use CBD oil unless your doctor recommends a different way. When you start using CBD oil, you will not only see a reduction in acne flare-ups, but it will also benefit you in other ways. Check out the proven benefits of CBD oil in the next section.
Benefits Of CBD Oil 
CBD has many health benefits apart from treating acne. However, more research is needed in the coming years to determine the full potential of CBD in treating various ailments. In the following section, let's take a look at what a CBD oil user has to say about her acne treatment and other ways CBD oil helped her. Scroll down.
CBD Oil User Review (Video)Â 
There are many other users of CBD oil who have experienced good results. If you want to try it out, you need to get your own bottle of CBD oil. Here are a few tips on what to look for while buying CBD oil.
What Should You Look For While Buying CBD Oil For Acne?
Buy CBD oil from a trusted brand.
Check the ingredients list. Do not buy a CBD oil that contains too many ingredients.
Look for the phrase "full-spectrum" on the label. It means the CBD oil contains natural cannabinoids.
If you are a new user, buy the lowest concentration of CBD oil. 
Now, the biggest question is, how much does a bottle of CBD oil cost? Find out in the following section.
CBD Oil – Cost
CBD oil is expensive. A 30 ml bottle may cost you around $30 to $50. But, it is better to spend a few extra dollars instead of buying a cheap CBD oil that is not pure.
Before we come to a close, here are a few potential side effects of CBD oil you must be aware of.
Side Effects Of CBD Oil
Here are a few side effects of CBD oil that you may experience:
Dry mouth
Drowsiness
Nausea
Diarrhea
Change in appetite
Mood swings 
Final Thoughts
Acne is a skin disease that requires taking good care of your skin health and overall well-being. CBD oil, with its acne-fighting properties and effect on sleep and mental health, may have an indirect link with rebalancing the hormones and reducing acne. Talk to your dermatologist or a licensed esthetician to start using CBD oil and get rid of acne and acne scars.
Frequently Asked Questions
Is it safe to use CBD oil every day?
Yes, it is safe to use CBD oil every day. Since it does not contain THC, the compound that makes you high, you can use it every day at the dosage recommended by your dermatologist or esthetician to reduce acne.
Can CBD oil be used for under-eye bags?
Yes, CBD oil can be used for under-eye bags. The antioxidants in CBD oil may help reduce fine lines and wrinkles.
Recommended Articles
Sources
Articles on StyleCraze are backed by verified information from peer-reviewed and academic research papers, reputed organizations, research institutions, and medical associations to ensure accuracy and relevance. Read our editorial policy to learn more.
The following two tabs change content below.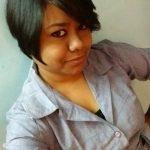 Ramona is a journalist-turned-content writer. She holds a Master's degree in English Literature and has been writing for the digital world for over five years. She specializes in writing for Skin Care. She has done a certificate course titled 'Dermatology: Trip To The Skin', offered by Novosibirsk State University. She believes that beauty begins with a good skin care regimen and is on a mission to eliminate all toxins from her routine. She helps and guides readers in selecting products and ingredients specific to their skin type/issue. When Ramona is not working, her books and passion for music, good food, and traveling keep her busy.