CBD Oil For Hair Loss: Does It Work?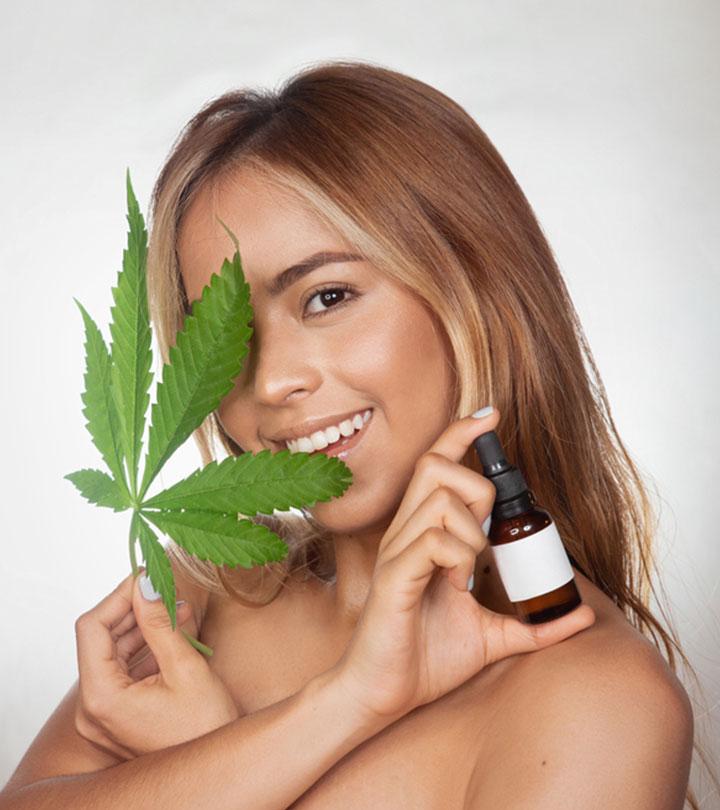 The growing trend of CBD products has an estimated market worth a billion dollars. With products from lipsticks to dog treats, all infused with CBD oil, it makes one wonder what the hype is about! To add to the curiosity, many beauty influencers and aestheticians promote CBD oil for hair growth.
If you are wondering whether CBD oil benefits the hair or not, we have the answer. This article discusses how CBD oil may help you deal with hair loss and the ways to incorporate it into your hair care routine. Scroll down for more information!
What Is CBD Oil?
CBD stands for cannabidiol, a non-psychoactive chemical (cannabinoid) found in the cannabis plant. CBD oil is mixed with carrier oils and used for different purposes and in products like soaps, snacks, dog treats, tinctures, and lotions.
While CBD or cannabidiol is a component extracted from the hemp plant (cousin of the marijuana plant), it does not cause dependency or get you high. CBD is often used to relieve health issues, such as seizures, nausea, anxiety, and pain (1), (2).
CBD oil is often used for minimizing hair loss. While it cannot directly treat or reduce hair loss, it can manage the underlying causes that may trigger hair loss. In the next section, find out how CBD oil may help you deal with hair loss.
Benefits Of Using CBD Oil For Hair Loss
1. Helps Regulate Hormones
Your body needs insulin to process glucose, and insulin resistance impairs this function, leading to hormonal imbalance (3). Insulin resistance is also linked to androgenic alopecia or pattern baldness (4). CBD may also help control insulin levels (5). It can also help regulate diabetes and minimize hair loss.
2. Reduces Stress
Stress can trigger hair loss (6). CBD can help treat stress, anxiety, and related disorders (7). If you are going through periods of extreme stress, consult a doctor, and consider using CBD oil for hair loss.
3. May Promote Scalp Health
CBD has antibacterial and antimicrobial properties (8). This may help promote scalp health, keep your hair healthy, and minimize hair loss.
4. Contains Antioxidants
Oxidative stress can trigger androgenic alopecia and hair loss (9). Your body needs antioxidants to fight oxidative stress. CBD oil has anti-inflammatory and antioxidant properties (10). Thus, it may help fight oxidative stress.
5. Helps With Inflammation
Chronic inflammation is linked to male and female pattern hair loss (11). Cannabidiol has anti-inflammatory properties (10). Hence, it may help reduce inflammation and hair loss.
Cannabinoids, including cannabidiol, can help with immune system responses. They work well as an anti-inflammatory therapy and help regulate the immune system response (1). In cases of chronic inflammation, CBD oil can be considered as a treatment option.
Research is still underway to explore all the benefits of CBD. If you wish to use CBD oil, consult a doctor to determine your eligibility and the dosage. CBD oil can be used either topically or orally. Here are a few ways to incorporate CBD oil into your routine.
Different Ways Of Using CBD Oil For Hair Loss
1. Topical Application
You may buy CBD hair oils for massaging. Mix pure CBD oil with any carrier oil before application. Leave the oil on for at least 30 minutes before washing off with shampoo. You may also leave it on overnight and rinse the next day.
2. Ingestion
CBD oil is available in different forms, ranging from gummies and tinctures to capsules. Tinctures are taken under the tongue and then swallowed after a few seconds. Capsules should be taken at the same time regularly, and gummies have a slower effect. Â These are available in different concentrations. Use them as directed by your physician.
3. Vaping
If you don't have a problem with vaping, this is the fastest way to consume CBD oil. People with chronic stress find vaping convenient, especially if they are caught up with a busy schedule. You can get vape pens and CBD oil cartridges.
Whatever method you choose, it is important to get the dosage right so that it is effective.
Dosages Of CBD For Hair Loss
As CBD oil is used for many health issues, the dosages vary.
Though there is no universal dosage for CBD oil, it is best to start with a small amount and observe how you feel. Over time, you can increase the amount as you get more comfortable with it. Consult a doctor for the right dosage for your underlying health issue.
For topical application, you may either follow the dosage instructions mentioned on the package or consult a doctor.
Before you go ahead and place an order for your CBD hair oil, be sure to know that you are picking a good product with quality ingredients.
How To Find The Best CBD Oil For Hair Loss
1. Check The Certification
Do some research on the brand, check its certifications, and read reviews on the internet to get an idea about its quality and efficacy.
2. THC Content
The FDA allows CBD derivatives that have less than 0.3% of THC content (12). Check your local statutes to understand what percentage of THC is allowed there before buying CBD oil.
3. Ingredients
Don't just stop at THC content – research all the listed ingredients to avoid adverse effects or allergic reactions.
Conclusion
Research shows that CBD oil provides more than just its intended benefits. You may use CBD infused hair care products or pure CBD oil to minimize hair fall. CBD oil does not directly affect your hair health, but it can help manage multiple underlying conditions that trigger hair loss. Consult a doctor to determine the right dosage (in case of oral consumption), depending on your health condition.
Frequently Asked Questions
What is better for hair: hemp oil or CBD oil?
CBD oil is better than hemp seed oil for hair growth.
How long does it take for CBD oil to get in the hair follicles?
The time taken by the hair follicles to absorb CBD oil depends on the scalp's health.
Will CBD oil show up in a hair sample for a drug test?
Drug tests check for THC content. As long as the CBD oil does not contain THC, it will not show up on a drug test.
What type of CBD oil to buy for hair regrowth?
Choose organic CBD oil for the best results.
Recommended Articles
Sources
Articles on StyleCraze are backed by verified information from peer-reviewed and academic research papers, reputed organizations, research institutions, and medical associations to ensure accuracy and relevance. Read our editorial policy to learn more.
The following two tabs change content below.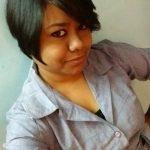 Ramona is a journalist-turned-content writer. She holds a Master's degree in English Literature and has been writing for the digital world for over five years. She specializes in writing for Skin Care. She has done a certificate course titled 'Dermatology: Trip To The Skin', offered by Novosibirsk State University. She believes that beauty begins with a good skin care regimen and is on a mission to eliminate all toxins from her routine. She helps and guides readers in selecting products and ingredients specific to their skin type/issue. When Ramona is not working, her books and passion for music, good food, and traveling keep her busy.