Cedarwood Oil For Hair: How To Use And How It Works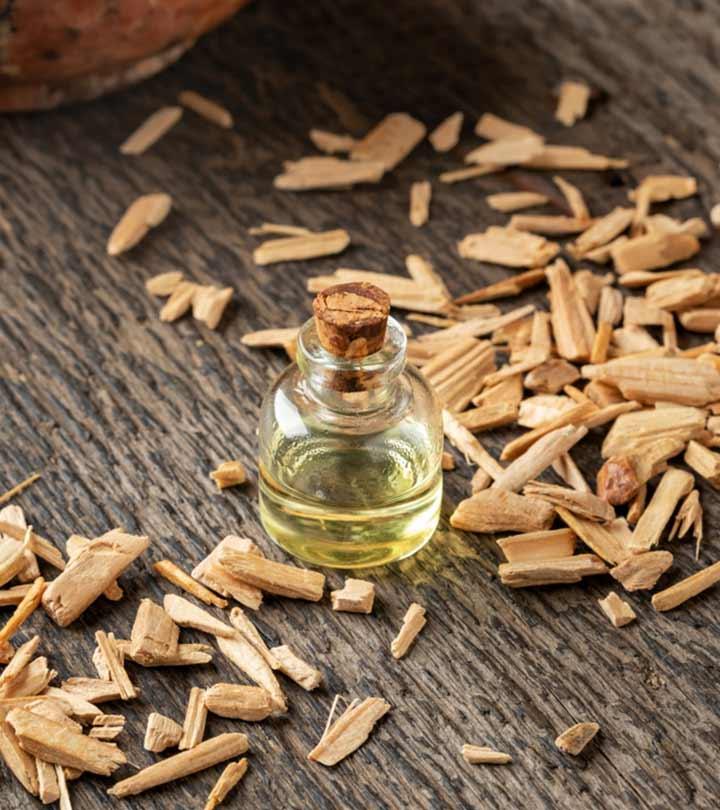 Cedarwood essential oil is considered useful for skin and hair health. In this article, we focus on the benefits of cedarwood oil for hair. This oil is believed to provide relief from alopecia and acne and has many other benefits to enhance hair health. Cedarwood essential oil is also used in the skin care industry widely. Read on to learn how this essential oil benefits hair and its usage.
What Is Cedarwood Oil?
Cedarwood oil is a hydrophobic essential oil that contains volatile, plant-based compounds. It is extracted from the leaves, berries, bark, and needles of the evergreen and coniferous cedar and juniper trees. It bears a warm, woody fragrance.
Cedarwood oil dates back to the ancient Egyptian and Sumerian civilizations where it was used for embalming bodies. It is widely used as an ingredient in cosmetics, deodorants or cologne, insect repellents, etc. Like any other essential oil, it is derived through techniques like carbon dioxide distillation, steam distillation, and cold pressing (1).
The bioactive compounds in cedarwood oil, like cedrol, cedrine, and thujopsene, offer antiseptic, antifungal, anti-inflammatory, insecticidal, antispasmodic, and diuretic benefits (2).
Let us review the numerous benefits of cedarwood oil in the next section.
How Does Cedarwood Oil Help With Hair Growth?
1. May Counter Alopecia
Alopecia areata is an autoimmune disease that affects nearly 2% of the general population in their lifetime (3). Here, the body's natural immune response attacks the hair follicles and results in rampant hair loss and balding. However, you may use cedarwood oil to potentially mitigate these effects.
In a study, subjects who received daily scalp massages from a blend of essential oils (that included cedarwood oil) registered a significant hair growth (4). More research on cedarwood oil is warranted in this regard.
The topical application of cedarwood essential oil directly onto the scalp or hair roots may also boost blood circulation and flow to the hair follicles.
2. May Improve Scalp Health
The antimicrobial and antifungal properties of cedarwood oil may help improve scalp health. The oil is commonly used in dermatology to treat dry skin, dandruff, oily skin, scabs, inflammation, and eczema (5).
Additionally, widdrol, an antifungal compound present in cedarwood essential oil targets any fungal infection present on the scalp. It also may potentially reduce the associated hair loss (6), (7).
This all might make you wonder if cedarwood oil is safe for everyone. Read on to find out.
Is Cedarwood Oil Safe For Use?
Cedarwood oil is generally considered safe for topical application. However, you can always carry out a patch test before using it to check if it causes any skin irritation. In fact, its non-allergenic quality makes cedarwood oil potentially safe even on pets. The US Environmental Protective Agency recognizes cedarwood oil as a safe insecticide, pesticide, and food additive (8).
However, one must not ingest cedarwood oil. Also, avoid its usage if you are allergic to cedar trees. More information is warranted in this area.
Since its safety has been established, we will now further understand how cedarwood oil can help with hair growth.
In the following section, we discuss how you can use cedarwood oil for hair.
How To Use Cedarwood Oil For Hair?
You can extract the benefits of cedarwood essential oil in a number of ways:
Through essential diffusers
As colognes
As topical ointments
In spray bottles
However, we would primarily be discussing the use of cedarwood oil for hair through scalp massages.
Cedarwood Oil For Treating Hair Loss
You Need
1 cup of coconut oil
2 tablespoons of jojoba oil
20 drops of rosemary essential oil
20 drops of cedarwood essential oil
10 drops of chamomile oil
1/4 tablespoon of vitamin E
A sterilized, tinted glass bottle
The Process
Microwave the coconut oil for 10 to 20 seconds until it is runny. Transfer it into the storage bottle.
Add the essential oils to the carrier oil, screw on the cap tightly, and shake the bottle well. The oils must thoroughly mix with each other.
Pour some oil out, dip your fingers in it, and gently massage it into your scalp. Let it sit for about 1 to 2 hours before rinsing your hair with a mild shampoo.
Cedarwood Oil For Boosting Hair Growth
You Need
1.5 ounces of jojoba oil
1.5 ounces of grapeseed oil
30 drops of rosemary essential oil
30 drops of cedarwood essential oil
30 drops of sage essential oil
A sterilized, tinted glass bottle
The Process
Transfer the jojoba and grapeseed carrier oils into the bottle and add the essential oils to it.
Secure the lid and shake the bottle to blend all the oils together.
Generously apply the oil blend to your scalp and use your fingertips to massage it gently.
Leave the oil in for about 20 to 30 minutes or even overnight, if possible.
Shampoo, rinse, and style your hair as usual.
Cedarwood Oil As A Hair Conditioner
If you want a leave-in conditioner, this cedarwood blend for hair could be a perfect choice.
You Need
1 cup of aloe vera juice
2 tablespoons of mild, chemical-free conditioner
2 tablespoons of avocado oil
5 drops of cedarwood essential oil
5 drops of lavender essential oil
A spray bottle
The Process
Combine everything in the spray bottle and shake well.
Spritz some of the hair conditioners onto your wet hair to give it a lustrous look.
The Final Word
After reviewing the several benefits of cedarwood oil for hair, it can be said that it is, without a doubt, an excellent addition to your haircare routine. Whether you are battling alopecia or trying to improve your hair quality, cedarwood essential oil can help everywhere. But be mindful that it is not a cure, and you should always consult with a hair care professional, trichologist, or dermatologist before you consider trying at home.
If you are unable to find or use pure essential oil, you can always choose products that come enriched with it.
Using cedarwood oil for hair care issues is an excellent idea due to its several benefits. It helps treat dry scalp and targets fungal infection, dandruff, and other dry scalp issues. You can also use it to manage alopecia. Cedarwood oil improves your hair texture and quality and reduces hair loss. You can use this oil as a massage oil and hair conditioner. Follow the DIY recipes listed above to use the oil at home. However, always do a patch test before you apply the oil.
Frequently Asked Questions
Can you leave cedarwood oil in your hair?
Yes, you can leave cedarwood oil in your hair, but make sure it is diluted with a carrier oil like jojoba or grapeseed. You can leave it on for an hour or overnight.
Does cedarwood oil thicken hair?
Cedarwood oil does promote hair growth and gives your tresses a fuller appearance. It may also thicken your hair strands.
Which type of cedarwood oil is best for hair growth?
Pure and natural cedarwood oil can help stimulate hair growth. Check the ingredients and avoid products with too many harsh ingredients like parabens, mineral oil, phthalates, etc.
Is cedarwood oil good for dry scalp?
As mentioned above, this oil can be used to treat dry skin and can also help treat a dry scalp.
What is the difference between cedar oil and cedarwood oil?
Both mean the same. Cedar oil, also known as cedarwood oil, is extracted from the cedar tree and other conifers like pine and cypress tree families.
Key Takeaways
Cedarwood oil is an essential oil with antimicrobial and antifungal properties.
Its application may counter alopecia, improve scalp health and prevent hair loss.
The most common way to use cedarwood oil for hair is through scalp massages.
Sources
Articles on StyleCraze are backed by verified information from peer-reviewed and academic research papers, reputed organizations, research institutions, and medical associations to ensure accuracy and relevance. Read our editorial policy to learn more.
The following two tabs change content below.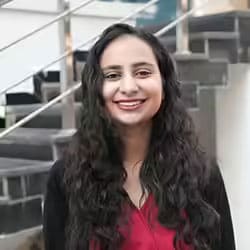 Arshiya Syeda is an editor at StyleCraze. Prior to that, she was a content writer and combined her writing and...
more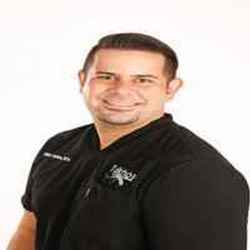 Sergio R. Cardona Perez
(FWTS)
Sergio Cardona is a certified trichologist, a passionate professor, an international public speaker, and an advocate of the trichology profession....
more