30 Celebs With Stunning Short Hairstyles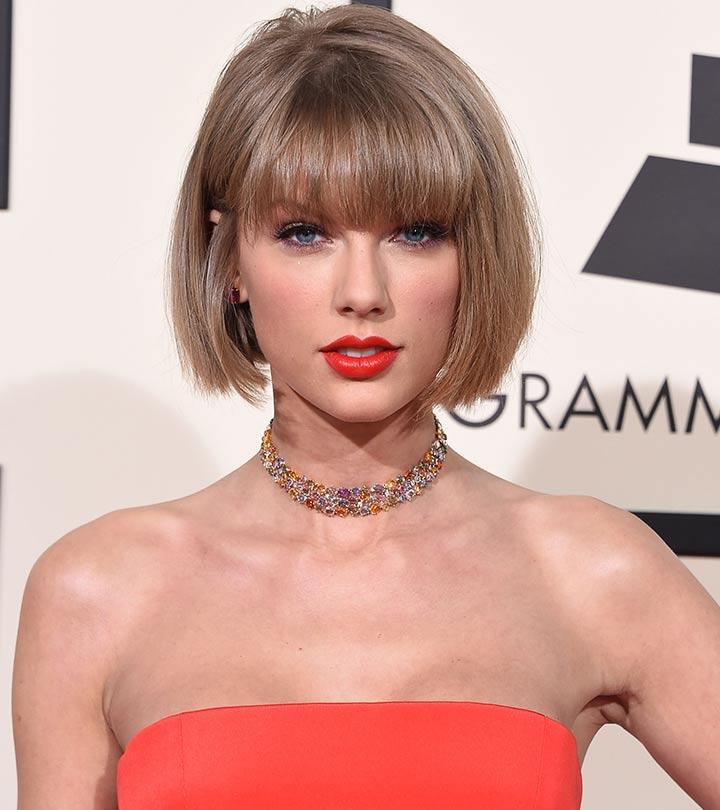 Rihanna, Katy Perry, Jennifer Lawrence, and Taylor Swift! These are just a few celebs who have embraced short hair. Gone are the days when a woman cutting her hair short was a big deal. Now, it's the biggest hairstyling trend in the world. Get ready to make yourself over with the help of some celebs. Check out these stunning short hairstyles sported by some world class stunners!
30 Celebs WIth Stunning Short Hairstyles
1. Layered Bob
Elsa Pataky shows us how to flaunt a bob like a queen! The layered bob looks chic and works, no matter what the event. If you really want to take your hairstyle up a few notches, opt for this layered bob. Feather out the ends of the layers to make your hair look thicker. Style it in waves or light curls to achieve a breezy look.
2. Asymmetrical Bob
Rose Byrne shows us that some hairstyles never go out of fashion. Blonde is a versatile color that looks good with anything. The asymmetrical bob, on the other hand, is not as versatile. It works well with thin faces. If you have wide cheeks or a round face, keep your hair shorter than your chin.
3. Cute Pixie
Miley Cyrus brings us an uber cute pixie cut! When in doubt, go for a pixie cut. It looks great on women of all ages. The sharp layered bangs draw attention to your eyes and cheekbones.
4. Full Bangs Blunt Cut
Rose Byrne looks absolutely stunning in this retro blunt cut. But blunt haircuts are tricky, especially with short hair. So, pair it with full bangs to balance out the look. This will make your face look slimmer and your hair look thicker.
5. Side Lifted Hair
Sometimes, a comb can be a girl's best friend. If your pixie had feathered layers, and it is now grown out, you can lift it to add some style. Spritz on some hairspray all over your locks to keep them in place.
6. Pulled Back Hair
A small pull can go a long way in terms of a hairstyle. If you want a slick look, comb your hair back with some mousse but make sure to add height to it. If you want a messy look, do the same thing with your fingers instead of a comb and use some light mousse to make it look more natural instead of damp.
7. Moussed Hair
Need to jazz up your regular pixie or bob style? Go the Hollywood way with some mousse, just like Ruby Rose. Apply mousse to your hair and comb it back. The mousse will keep your locks in place for a long time.
8. White Blonde
Michelle Williams truly owns the platinum pixie cut! If you want an edgy style, go for a complete platinum look. It will contrast beautifully with brown roots. This color combination works well with cool undertones.
9. Fluffy Pixie
Keira Knightley slays with this pixie cut. This fluffy pixie is a great way to make your hair look fuller. It's got style and edge, while also staying true to the elfian pixie look.
10. Spiky Pixie
Revamp your pixie cut with some spikes and a blonde makeover, Miley Cyrus style! The champagne tips are accentuated with some dark roots. If you have hazel eyes, the golden tips will bring out the golden flecks in your eyes.
11. Slick Side Parting
Part your hair on one side and let it be. This hairstyle will flaunt the thickness of your locks while adding some style to an overgrown pixie. I also love the "wet hair" vibe of this pixie.
12. Flicked Out Ends
Ruby Rose really rocks these short haircuts! Flicked out ends can help frame your face and add dimension to your locks. They also make your face appear longer and slimmer. They go especially well with deep brown hair.
13. Curly Bob
Rose Byrne knows how to own the red carpet! Blonde hair and curls go hand in hand to create an ethereal hairstyle. There are many ways you can achieve these curls, both with and without heat. You can use heat styling tools, like a curling iron or hot rollers, or sleep on damp pinned curls.
14. Golden Deep Side-Swept Hair
Everything about Jennifer is gold – her personality, her acting, and her lovely blonde locks! The color that has every woman in the world spiraling for more. Opt for deep side-swept hair with heavy layers whenever you're not sure about what to do with your hair. It looks super stylish and is a huge time saver.
15. Classic Lob
Julianne Hough shows us why blondes are said to be the life of the party. When you want to go short with your hair but are worried about the risks, go for a lob. It's a safe bet but still looks stylish.
16. Braided Blue Highlights
The curly bob is a versatile and cute hairstyle. Take a page out of Ruby Rose's lookbook and style your curly bob in a crown braid. Pair this look with a chic blazer and red lipstick, and you're good to go.
17. Slick Bob
Here's Rose Byrne once again showing us why she is a queen! This look is clearly a winner. The light to dark ombre, glossy hair, and simple yet perfect tuck behind the ear show us why a bob is anything but boring.
18. Curly Mohawk
P!nk knows how to rock and roll with her hair. Curls are always in fashion, and nothing is edgier than a mohawk. So, why not combine their forces to create this stunning hairstyle? It is perfect for women who love to celebrate their hair.
19. No Parting Pixie
Jennifer Lawrence is one stylish woman! She owns short hairstyles like a goddess. Celebrate yourself with this stunning pixie with no parting. Without a parting, the focus is retained on your facial features and jawline.
20. Pinned Pixie
Kristen Stewart is bringing back some bold moves from the past! This '80s inspired look is making a huge comeback with Insta-bloggers sporting bobby pins in a bunch of colors to add a pop of color to their pictures.
21. Dirty Blonde Highlights With A Deep Brown Bob
Oval faces are long, wide, and symmetrical. This hair color blend is perfect for framing it. Opt for light blonde highlights at the tips, while keeping your roots dark. This will add depth to your locks.
22. Curled Mohawk
Kristen Stewart is the queen of the pixie cut! She knows how to rock a new pixie with style. Curl your bangs with a round brush, some mousse, and a blow dryer to mimic this flawless look.
23. Dark-Rooted Hair
Julianne Hough is one stunning beauty. Dark-rooted hair can make you look like her. This hairstyle helps frame your face and add depth to your hair. The dark roots give the illusion of thicker hair and a longer face.
24. Brown Hair With Blonde Highlights
Ruby Rose was made for short hair! The blonde highlights and wavy styling add a gorgeous sunkissed vibe to her brown hair. This is the perfect short hair look to sport to the beach.
25. Red Carpet Bob
Emma Watson is truly a goddess! If your short hair is growing out, get it cut in a slick bob. Then, highlight it with a strawberry blonde shade and let it shine. Don't forget to pin up those long side-swept bangs!
26. Modern Bowl Cut
Batwoman is here to the rescue! This bowl cut look may seem a bit ridiculous, but it is trending big time right now. Go for it if you want to sport something totally cool and whacky.
27. Glamorous Mohawk
The mohawk is one of the best modern punk looks you'll ever find. Use gel or mousse to create this look. This is especially great for anyone who wants to let go of their girl-next-door and embrace their inner rebel.
28. Wavy Gelled Hair
See how stunning Ms. Hough looks with this cut? You can achieve this look with a curling iron, hairspray, lots of gel, a comb, and your fingers. Yes, it's that simple! Curl your hair and apply hairspray to it to set in the curls. Then, apply some gel to give it that wet look. Comb your hair back gently, making sure not to disrupt the curls. Run your fingers through the front to finish off the look.
29. Faux Side Cut
The stunning Kristen Stewart shows us how to rock short hair like a boss. This pixie and sidecut style is out of this world. Go for this style if you want a more androgynous look.
30. Messy Lob
Messy hair is all the rage right now. Just play around with your lob to make it look messy. If your bob has grown out, cut it into choppy layers. Style it in waves to make your hair look more voluminous and uber chic. 
Hope these celebrities have inspired you to cut your locks short! Which actress's style do you want to emulate? Comment below and let us know!
The following two tabs change content below.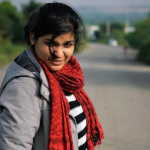 Anjali Sayee is a writer and an introvert. From studying Aeronautical Engineering and wanting to design her own airplane to writing articles on hairstyles, she has been on quite a journey. She believes that hair is one of the key factors that define a woman's personality. To quote her, "What's the first thing they do in the movies to show a personality change? Change the hair – because it has a life of its own." She's here to help you find the hairstyle you need. This bookworm is a self-professed Wholocker, a talented drummer, and an amateur photographer.