15 Best Anti-Cellulite Creams That You Should Try In 2020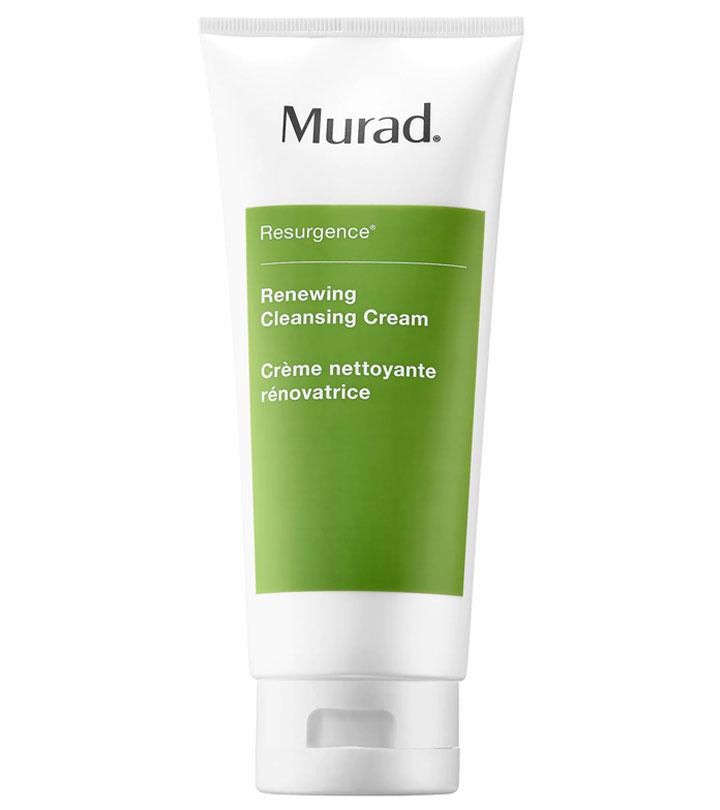 Got cellulite? Well, you're not alone. It is way more common than you think, and according to research, between 80-90% of women will probably experience cellulite at some point. Bottom line – it's annoying, but also a nearly unavoidable part of life. If you're looking for a solution to wrestle with cellulite, you can try an anti-cellulite cream to reduce its appearance visibly. Want to know which ones are worth trying? We've got a roundup of the top 15 anti-cellulite creams for smoother and firmer-looking skin!
Does An Anti-Cellulite Cream Really Work?
First of all – here's what cellulite simply is – it's the fat beneath the skin, pushing up against connective tissue, resulting in a visibly bumpy appearance of the skin. It's more common in women than in men, and its causes include everything from hormonal changes to metabolic changes. It's mostly found on the hips, thighs, pelvis, abdomen, and buttocks.
Cellulite creams may not magically eliminate your cellulite, but they do work to help repair the appearance of it. However, these creams won't prevent cellulite from forming as this isn't something that's topical.
Top 15 Anti-Cellulite Creams
Pros
Improves tone and texture of the skin
Smoothes skin for improved body contour
Contains a blend of powerful ingredients to tighten skin
Affordable
Review
This top rated cellulite cream is made of a firming formula which is powered by caffeine and a mega-blend of botanicals. With ingredients like Shea Butter, Pro-Vitamin B5, Soybean Oil, Sodium Hyaluronate, Shiitake Mushroom Extract, and Caffeine, this is your companion for the perfect summer bod! It's free of parabens, phthalates, SLS, and SLES, besides being completely cruelty-free! This works best in combination with healthy eating and exercise.
Rating: 5/5
Pros
Contains elements like caffeine, retinol, and seaweed
Has a very cooling effect on the skin
Pleasant fragrance
Value for money
Cons
Some may find the tingly sensation irritating
Review
This cellulite defense cream from Body Merry is an Amazon bestseller, and we can see why! Its formula is texturized as a gel-cream and is infused with not one but three types of seaweed, retinol, caffeine, and cayenne. They play a vital role in enhancing circulation and in improving the overall texture and appearance of the skin. You need to apply it twice a day to see a substantial improvement.
Rating: 5/5
Pros
Applies evenly on the skin
Pleasant fragrance
Visible results in two weeks
Great for sagging skin as a result of sudden weight loss
Cons
Results may not show as claimed on skin that has an advanced stage of cellulite or sagging
Review
The Nivea Skin Firming & Toning Gel-Cream is our favorite budget-friendly options for a speedy toning solution. It comes in a gel and cream based formula that contains Q10 plus, which is extremely hydrating and instantly makes the skin feel soft and firm. It also helps to reduce the appearance of cellulite. This one by Nivea is dermatologist tested and is safe for all skin types. It also contains L-Carnitine and natural lotus extracts, which will make your skin look younger, firmer, and overall healthier.
Rating: 4.9/5
Pros
Fast-absorbing
Helps tighten and smoothen skin quickly
Great for dry, dull, and uneven textured skin
Delicately fragranced
Cons
Some of you may not like that its formula contains some glitter
Review
Looking for the best cellulite cream that will also add a perfect Brazilian glow to your skin? This formula from Sol De Janeiro contains a "secret ingredient" called Guarana, which is a native Amazonian plant whose fruit contains one of the most potent forms of caffeine on the planet. It is also powered by a Brazilian blend of cupuacu butter, which is extremely nourishing for your skin, coconut oil, and a whole bunch of antioxidants. It's free of parabens, sulfates, and phthalates.
Rating: 4.9/5
[ Read: How To Use Coconut Oil To Reduce Cellulite ]
Pros
Contains Caffeine, Water Mint, and Quince
Hydrates and softens skin
Deeply-penetrating formula
The alcohol in the formula provides a temporary tightening effect
Cons
Price may be a concern for some
Review
Clarins Body Fit Anti-Cellulite Contouring Expert helps reduce the appearance of cellulite with targeted refining and reshaping actions. This innovative body treatment is powered by Quince Leaf Extract, which helps to visibly smooth, firm, and lift skin. Its formula is lightweight, and it absorbs quickly, leaving your skin with a refreshing tingle. Use this twice a day and combine it with exercise and a proper diet to achieve faster results!
Rating: 4.8/5
Pros
Provides an easy, instant fix in improving the appearance of cellulite
Free of parabens, sulfates, formaldehyde, and petrochemicals
Filled with antioxidants
Does not contain dyes and irritating fragrances
Cons
This product provides easy yet temporary improvement
Review
The Tarte Cellufight contains SkinTight Complex, Green Tea Leaf Extract, Algae Extract, Caffeine and Natural DHA. It's recommended to be used when you workout to help multiply the rate of fat burn by several degrees, resulting in a more rapid and efficient fat loss. The natural dye in its formula gives your skin an instant tan that conceals cellulite-challenged areas in your body, especially on the hips and thighs.
Rating: 4.8/5
Pros
Contains natural essential oils
100% plant-based
Has an energizing scent
Penetrates deeply into the skin
Cons
This is more expensive than your average cellulite treatment
Review
This one's a nourishing essential-oil blend, and it's designed to help promote lymphatic drainage to reduce swelling and to also stimulate circulation. It's all about the application technique when you use this – you need to massage it thoroughly after a shower, while your body is still slightly damp and then leave it to dry. It helps smooth the skin and leaves a subtle sheen on it.
Rating: 4.7/5
Pros
Smells wonderful
Also helps treat sore muscles
Strong heating effect helps burn accumulated fat
Affordable
Cons
Takes time to achieve desired results
Review
If you're looking for an affordable option, Baebody Anti Cellulite Cream is specially designed for skin tightening and cellulite treatment. It contains the goodness of Juniper, Sweet Basil, Rosemary, and Cinnamon Oil, which all have a proven firming effect on the skin. Simply massage it well into the areas affected by cellulite twice a day. The lemongrass in its formula leaves you with a warming effect. To add to it all, this product is completely cruelty-free!
Rating: 4.7/5
Pros
Helps tighten saggy skin
Absorbs quickly
Stops the development of stretch marks
Its formula is based on scientific research
Cons
The exact list of ingredients is not provided, as it's considered to be the company's 'trade secret.'
Review
Want something that's specially designed by surgeons and pharmacists for eliminating cellulite and tightening your skin? The CellulitiX Cellulite Remover contains ingredients like caffeine, vitamin a, and c, shea butter, and almond oil, all of which are proven to be incredibly beneficial for your skin. It comes with a handheld massager brush to stimulate blood flow. Apply this consistently, twice a day, and you'll see visible results within four weeks.
Rating: 4.6/5
Pros
Amazing packaging
Heats up the skin to help burn fat
Tightens skin fast
Cons
May not work as efficiently for people with severe cellulite
Review
Soap & Glory Sit Tight Super Intense 4-D is a targeted firming and smoothing lower body serum. Want to know what's special about it? It comes with a tri-ball application technology to help stimulate circulation and promote smoothening of the skin. All you need to do is use this twice a day by massaging with the roller and say hello to tighter, smoother skin!
Rating: 4.6/5
Pros
Free of parabens, phthalates, and sulfates
Soothes, smooths, and restructures skin
Gives you effective results within two to three weeks
Cons
Price may be a concern for some
Review
This lotion from La Mer instantly nourishes, hydrates, and revitalizes skin. It's infused with restorative sea-sourced energies and the silky lotion cushions against moisture loss. This works beautifully, and the skin is visibly plumped and firmed. Massage this into the skin twice a day in circular motions for best results.
Rating: 4.5/5
Pros
Smoothes and evens out skin
Absorbs fast
Contains Glycolic Acid, Vitamins, and Antioxidants
Cons
Its pump doesn't dispense the formula efficiently
Review
This body lotion from Perricone retails at $110, and it has fairly great reviews from most people. If you're willing to splurge on a cellulite cream, this might be a good option. It's infused with Dr. Perricone's proprietary delivery system. It was designed to rehydrate dried-out skin and firm loose areas over time. The bottle will last you about 12 weeks, and despite its high price point, this one's definitely worth trying to make sure anti-aging doesn't just stop at your neck.
Rating: 4.5/5
Pros
Enhances skin's firmness, elasticity, and fullness
Makes skin tougher and more resilient
Promotes faster rates of fat breakdown
Cons
This product has a limited distribution
Review
The Botanic Tree HydroXCell Anti-Cellulite cream is filled with amazing ingredients like ginkgo biloba, caffeine, carnitine, and carnitine hydroxycitrate. These ingredients encourage optimal blood circulation, fluid drainage, and proper nutrient circulation to help metabolic functions. Apply this liberally to cleansed and exfoliated skin to reduce the appearance of cellulite and also prevent further buildup.
Rating: 4.4/5
Pros
Replenishes and deeply hydrates skin
Firms skin
Brightens with Vitamin C
Cons
This may take time to show results
Review
We love Juice Beauty's organic make, and this firming balm is user-friendly for anyone over 20! It contains derivatives from lemon, apple, and grape juices, along with anti-aging peptides and an essential blend of fatty acids. If you want to revive and sustain youthful-looking skin, incorporate this into your daily body moisturizing routine!
Rating: 4.4/5
Pros
Contains Vitamin C, Oat Beta Glucan and Soy Flour, and Shea Butter
Hydrates and firms body
Cons
Review
This firming and anti-cellulite cream contains caffeine and encapsulated liposomes, which help reduce the appearance of cellulite and stretch marks. It greatly improves your skin's resiliency and tone by increasing firmness by 20 percent and also helps restore moisture! Apply this twice a day for best results.
Rating: 4.3/5
Tips: How To Choose Cellulite Creams
There are a bunch of factors that will help you choose a cellulite cream that works efficiently. Here's what you should keep in mind while selecting your product.
It's best to pick a cream that's formulated with effective ingredients that smooth out skin and reduce the appearance of cellulite – anti-cellulite creams formulated with caffeine are your best bet.
Other proven ingredients that help include Aminophylline and Alpha Hydroxy Acids also help to minimize the appearance of fatty deposits on the skin and to also boost skin tone.
Vitamin content of your cream also plays a role to strengthen your skin and reduce the dimple-like appearance of it. Creams formulated with Vitamin A or Retinoid, Vitamin C, and Vitamin E are very effective when it comes to this issue. These nutrients also act as antioxidants to help rejuvenate your skin and to boost collagen production, which in turn improves elasticity.
You get what you pay for – so choose a product from a reputed brand and do your research before making your purchases.
[ Read: 15 Exercises To Tone Your Thighs – Get Rid Of Cellulite ]
Tips: Using Your Cellulite Cream The Right Way
Here's how you can apply your cellulite cream in the right way to get optimal results.
Prior exfoliation of the affected area will help boost the cream's effect greatly. Make sure you deep clean or exfoliate before you go in with your cellulite cream.
Your skin must be prepared at room temperature. With cold skin, there is less likelihood of proper absorption.
Massaging the cream is key – use an adequate amount and rub it in by massaging in circles with enough pressure until it penetrates fully. Make circular movements, from the bottom up.
Consistency is crucial if you want to get to the root of the problem. For this, use it twice a day (morning and night) for a minimum of 4-5 weeks.
Combine your treatment with regular exercise (cardio, cycling, and swimming are great options) and a healthy diet to boost your results.
We've all been told over and over again through pop culture what the "ideal" body looks like. But here's the thing – cellulite is not unattractive, it's completely natural and normal. It's not always a sign that you need to lose weight, or that you aren't working out enough or that there's something wrong with your body – it comes down to other major things like genetics, toxins, and hormonal changes.
That was our roundup of the top 15 anti-cellulite creams out there. Have you ever tried any of these creams? Let us know in the comments section below.
Recommended Articles:
The following two tabs change content below.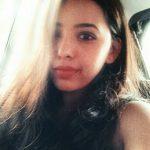 Latest posts by Esha Saxena (see all)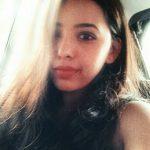 Esha Saxena
Esha Saxena is a writer, journalist, and a full-time wallflower. She holds a Master's degree in Media and Mass Communication and firmly believes that makeup is nothing less than art. Combining her love for writing with her passion for makeup, she brings to you reviews, techniques, and her ever-growing knowledge on this form of art. In her spare time, she loves reading, listening to obscure indie bands, and writing poetry – all of this while being a crazy dog lady.