Centella Asiatica For Skin: Benefits And Side Effects Centella asiatica, usually known as cica, is a perennial plant unlikely to grow in your backyard. However, thanks to K-beauty, it has found its way into many skin care products and has received a lot of attention in recent years. The benefits of Centella asiatica for skin are numerous. This herb, which is used in traditional Chinese medicine, has many relaxing and healing properties. Keep reading to learn more about this potent ingredient and the benefits it can provide to your skin.
What Is Centella Asiatica?
Centella asiatica is a perennial medicinal herb native to the wetlands in Asia, especially in Southeast Asian countries like India, Sri Lanka, China, Malaysia, and Indonesia (1). It is also known as gotu kola (in China), brahmi (ayurveda), tiger herb, Indian pennywort, and wild violet.
Centella asiatica is primarily used in folk medicine and Ayurvedic treatments mentioned in Sushruta Samhita, an Indian medicinal text, for its potential medicinal and therapeutic benefits (2). It has wound healing properties and is also used for healing skin issues like psoriasis, dermatitis, and lupus.
Centella asiatica or cica is frequently used in skin care products for its skin-restorative properties. Keep reading to learn why you should include it in your skin care routine.
Benefits Of Centella Asiatica For Skin
1. May Heal Wounds And Burns
Centella asiatica has wound-healing abilities and has been used orally and topically to repair wounds (2). A mice study states that it contains triterpenoids compounds like asiaticoside, asiatic acid, Madasiatic Acid and madecassoside that promote collagen production and accelerate the wound healing process (3).
2. May Reduce The Appearance Of Cellulite & Scars
Centella asiatica metabolizes the enzymes proline and lysine, which helps in collagen production. The herb also helps improve blood circulation (4). It promotes wound healing and may reduce the risk of scarring and keloid formation. Applying products with Centella asiatica may help reduce the appearance of stretch marks and cellulite (5).
3. May Minimize Aging Signs
A study involving 20 female volunteers evaluated the effect of 0.1% madecassoside extracted from Centella asiatica on the signs of photoaging (6). After six months of treatment, the researchers observed a significant improvement in superficial wrinkles and skin hydration levels. It also made the skin soft and supple and improved its texture.
Madecassoside promotes collagen expression and reduces inflammation to manage signs of photodamage and aging.
4. Soothes The Skin
Centella asiatica is especially beneficial for sensitive skin and can calm redness and irritation. It can be attributed to the triterpenoids (asiaticosides and madecassoside) in the herb, which can reduce inflammation to soothe your skin.
5. Prevents UV Damage
Centella asiatica is a potent antioxidant and can prevent UV damage, thanks to its triterpene composition (7). It can prevent free radical damage, which is often one of the main causes of premature aging, and minimize signs of UV damage like dark patches, hyperpigmentation, dryness, fine lines, and uneven skin tone.
6. May Reduce Acne Inflammation
Centella asiatica has anti-inflammatory properties and may help soothe acne inflammation. It may help relieve the pain, swelling, and redness associated with acne lesions.
7. May Soothe Irritated Scalp
Centella asiatica may soothe an irritated and oily scalp. It helps control sebum (oil) production that may keep infection at bay and repair your scalp to give your stronger and healthier hair (8).
While Centella asiatica has numerous skin benefits, it may also cause minor side effects. Let's take a look at them.
Are There Any Side Effects Of Using Centella Asiatica For Skin?
Centella asiatica is a safe ingredient for all skin types. However, if you are allergic to it, cica may cause a few side effects like (2):
Skin allergies
Burning sensations
Irritation
Contact dermatitis
If you have never used cica products, it is best to do a patch test to avoid adverse effects. And if you are keen to give it a try, here are a few product suggestions.
Frequently Asked Questions
Can I use niacinamide with Centella asiatica?
Niacinamide is yet another skin care component that can aid those who struggle with acne (9). Fortunately, niacinamide and Centella asiatica can be safely mixed to lighten and decongest skin while reducing redness and swelling.
Is Centella asiatica good for oily, acne-prone skin?
Centella asiatica benefits all skin types, but it's incredibly advantageous to oily and acne-prone skin. It cleans and hydrates the skin while removing debris and excess sebum – and it won't harm your skin's natural moisture barrier.
Can I use Centella asiatica with salicylic acid?
The straightforward answer is yes. Centella asiatica and salicylic acid are a good match for each other. Salicylic acid can enter deeper into the layers of skin since it is oil-soluble (but it also may dry and irritate the skin). Niacinamide, on the other hand, decreases inflammation and increases the skin's natural moisture.
Does Centella repair the skin barrier?
Yes, Centella asiatica can aid in the repair of the skin's moisture barrier, allowing it to protect itself from further breakdown (10).
Does Centella mix with vitamin C?
Yes, Centella and vitamin C can be used together. According to a study, a topical mixture of vitamin C and a Centella asiatica extract dramatically improved skin suppleness, firmness, and hydration, as well as the appearance of wrinkles, after 6 weeks of application (11).
Key Takeaways
Centella asiatica is a perennial medicinal herb used for healing skin issues like psoriasis, dermatitis, and lupus.
The anti-inflammatory properties of Centella asiatica may soothe acne inflammation.
Skin allergies, burning sensations, irritation are some of the side effects of Centella asiatica.
Centella asiatica is a herb commonly used across several Southeastern countries for its medicinal and wound-healing properties. The benefits of using Centella asiatica for your skin include boosting collagen production, reducing inflammation, protecting against sun damage, and improving your skin health. Although Centella asiatica is safe and suitable for all skin types, you may experience side effects such as burning, irritation, contact dermatitis, or skin allergies. Conduct a patch test before applying it. If you experience any adverse reactions, consult your doctor for further treatment.
Sources
Articles on StyleCraze are backed by verified information from peer-reviewed and academic research papers, reputed organizations, research institutions, and medical associations to ensure accuracy and relevance. Read our editorial policy to learn more.
The following two tabs change content below.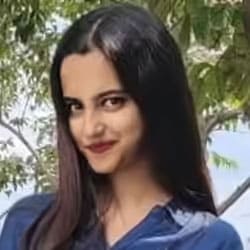 Monomita has a graduate degree in mass communication and video production from St. Anthony's College, Shillong, and a master's degree...
more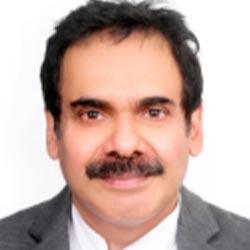 Dr. CP Thajudheen has over 20 years of experience in various lasers, light-based devices, and other advanced equipment. He was...
more