How Centella Asiatica Can Improve Your Skin Health? Centella asiatica (commonly known as cica) is a perennial herb that you are unlikely to find in your backyard. However, it made its way into skin care products (thanks to K beauty) and gained much attention in the past years. This herb is a part of traditional Chinese medicine and has immense calming and therapeutic benefits. Keep scrolling to learn more about this powerful ingredient and what it can do for your skin.
What Is Centella Asiatica?
Centella asiatica is a perennial medicinal herb native to the wetlands in Asia, especially Southeast Asian countries like India, Sri Lanka, China, Malaysia, and Indonesia. It is also known as gotu kola (in China), tiger herb, Indian pennywort, and wild violet.
Centella asiatica is primarily used in folk medicine and Ayurvedic treatments mentioned in Sushruta Samhita, an Indian medicinal text, for its potential medicinal and therapeutic benefits. It has wound healing properties and is also used for healing skin issues like psoriasis, dermatitis, and lupus.
Centella asiatica or cica is frequently used in skin care products for its skin-restorative properties. Keep reading to learn why you should include it in your skin care routine.
Benefits Of Centella Asiatica For Skin
1. May Heal Wounds And Burns
Centella asiatica has wound-healing abilities and has been used orally and topically to repair wounds. A mice study states that it contains triterpenoids compounds like asiaticoside and madecassoside that promote collagen production and accelerate the wound healing process.
2. May Minimize Aging Signs
A study involving 20 female volunteers evaluated the effect of 0.1% madecassoside extracted from Centella asiatica on the signs of photoaging. After six months of treatment, the researchers observed a significant improvement in superficial wrinkles and skin hydration levels. It also made the skin soft and supple and improved its texture.
Madecassoside promotes collagen expression and reduces inflammation to manage signs of photodamage and aging.
3. Soothes The Skin
Centella asiatica is especially beneficial for sensitive skin and can calm redness and irritation. It can be attributed to the triterpenoids (asiaticosides and madecassoside) in the herb, which can reduce inflammation to soothe your skin.
4. Prevents UV Damage
Centella asiatica is a potent antioxidant and can prevent UV damage, thanks to its triterpene composition. It can prevent free radical damage, which is often one of the main causes of premature aging, and minimize signs of UV damage like dark patches, hyperpigmentation, dryness, fine lines, and uneven skin tone.
5. May Reduce Acne Inflammation
Centella asiatica has anti-inflammatory properties and may help soothe acne inflammation. It may help relieve the pain, swelling, and redness associated with acne lesions.
While Centella asiatica has numerous skin benefits, it may also cause minor side effects. Let's take a look at them.
Are There Any Side Effects Of Using Centella Asiatica For Skin?
Centella asiatica is a safe ingredient for all skin types. However, if you are allergic to it, cica may cause a few side effects like:
Skin allergies
Burning sensations
Irritation
Contact dermatitis
If you have never used cica products, it is best to do a patch test to avoid adverse effects. And if you are keen to give it a try, here are a few product suggestions.
Best Centella Asiatica Products To Try
This serum contains 100% pure Centella asiatica extract harvested in Madagascar and helps replenish, soothe, soften and rejuvenate the skin. It offers intense hydration, regulates sebum levels, reduces acne, dry patches, and skin irritation, and prevents signs of aging.
This cream is a luxurious balm that delivers intense hydration, promoting natural skin repair and elasticity. It is rich in amino acids and phytochemicals to calm and soothe redness, strengthen the skin barrier, and give you a youthful glow and flawless finish.
To Conclude
Centella asiatica is a skin-loving ingredient, and you will be surprised at how well it fits into your beauty regimen. There is a reason it has been so popular in both traditional and alternative medicine. It calms and soothes the skin, reduces signs of aging, improves skin resilience, and protects it from environmental aggressors. If you want to give it a try, do a patch test to rule out the chances of allergic reaction.
Sources
Articles on StyleCraze are backed by verified information from peer-reviewed and academic research papers, reputed organizations, research institutions, and medical associations to ensure accuracy and relevance. Read our editorial policy to learn more.
Recommended Articles
The following two tabs change content below.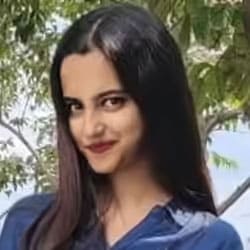 Monomita holds a master's degree in journalism and mass communication. Her passion for and understanding of all things related to skin, hair, and beauty propelled her to pursue a career in writing. She wants to travel the world and taste all kinds of food, preferably with a cat as her companion. She is a trained film director, and her eclectic taste in cinema ranges from anime to horror movies.