Does Chebe Powder Really Promote Hair Growth?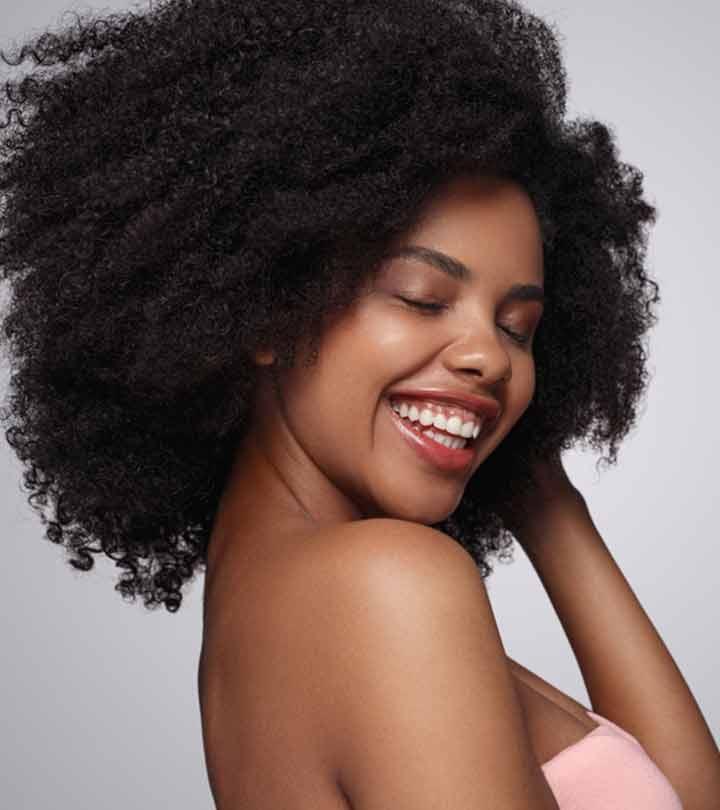 Women across continents are in constant pursuit of long, lustrous hair. From trying out home remedies to experimenting with hair supplements, nobody wants to leave any stone unturned. If this feels like you, chebe powder could be what you are looking for.
What is chebe powder? How does it benefit your hair and how can you use it? We have answered all those queries in this post. Keep reading.
What Is Chebe Powder?
Chebe powder is a simple blend of indigenous herbs known to be beneficial for hair growth. The famous Cronton Zambesicus or Cronton lavender plant is the parent ingredient of chebe powder. Its origins can be linked to a particular tribe of the Chad Republic. The said tribe used chebe powder for hair in their traditional customs. The women of this tribe have waist-length 4C-type hair, making chebe powder quite popular for modern use.
The intense deep conditioning effect of chebe powder can be attributed to its cassia, natural henna native to parts of Asia and Africa. This ingredient nourishes dry scalp and repairs damage. It also provides nutrition to hair follicles and strengthens hair.
The chebe powder also contains shebe seeds, missic stone, cloves, samor resin, and soubiane seeds. You can mix the powder with oil or even add it to your regular hair cream. Note that you get the best results when you use the chebe hair powder in its raw form. Chebe powder is known to work for 3A, 3B, 3C, 4A, 4B, and 4C hair types. The powder helps prevent hair breakage and gives a nice bounce.
But does chebe powder help with hair growth? What does the research say?
Chebe Powder And Hair Growth
The use of chebe powder for hair growth has been a topic of debate for quite some time. The benefits of chebe powder have more to do with hair retention than hair growth. From a dermatological perspective, hair growth is the occurrence of small new bulbs beneath the scalp. There is no research stating that any natural ingredient, including chebe powder, may actually promote hair growth. Factors like your DNA and body hormones determine your hair growth. Any alteration you desire would warrant a dermatologist's prescription (1).
While chebe powder may not help with hair growth, it could aid hair retention by preventing hair breakage. It also may create an illusion of thicker hair. It helps with hair maintenance. Many women use it for retaining their hair length.
Chebe powder is popularly used in a treatment that has important benefits. We have discussed them below.
Advantages Of The Chebe Powder Treatment
1. May Maintain Scalp pH
A healthy scalp is crucial for healthy hair. The ideal pH level of a healthy scalp is between 4.5 to 5. Any deviation from this range can lead to scalp and hair issues, including dandruff (2). Anecdotal evidence suggests that the alkaloids in chebe powder may help restore the scalp's pH balance.
2. May Help Fight Inflammation
Scalp inflammation is characterized by tender, red, and dry skin. People who use an excess of hair care products or those who do not wash their hair enough could be prone to scalp inflammation (3). Massaging your hair with chebe powder can instantly remove any product buildup. The powder also heals the scalp by nourishing the hair follicles.
3. May Offer Deep Conditioning
Mixing a teaspoon of chebe powder with your regular conditioner can offer better deep conditioning results. Leave the conditioner and chebe powder mixture on your hair for at least 4 hours before rinsing. Your hair will look shinier and become stronger.
You can also use the oil to moisturize between two washes. Gently mix some chebe powder with an oil of your choice and apply it to your hair in between washes.
4. Helps Retain Hair Length (Type 4 Hair)
It is often believed that women with type 4 hair cannot grow long hair. However, this is not true. Chebe powder is known to reduce hair breakage in women with hair type. It also may help retain their hair length.
Let us now understand the various ways in which you can use chebe powder for your hair.
Using Chebe Powder On Hair
As A Deep Conditioning Mask
Mix chebe powder with any oil of your choice and gently massage your scalp with it. The massage should be done on damp hair. Allow the mixture to stand for a few hours before rinsing it off. You can consider wearing a plastic cap as you wait.
Dampen your hair with a spray bottle. Add some water to half a teaspoon of chebe powder to get a muddy consistency. Apply the paste to your hair, starting from the roots to the tips, and wash off after an hour.
Combine a teaspoon of chebe powder with a couple of eggs and mix well. Massage the hair and allow it to sit for 30 minutes before rinsing.
Conclusion
Chebe powder has important benefits for women struggling with hair breakage problems. It is made of natural, indigenous ingredients. While more research is warranted to further understand its benefits, you may start using it right away. But should you experience any adverse effects, remember to consult your doctor.
Frequently Asked Questions
Can you leave chebe powder in your hair?
Chebe powder is 100% organic. It is safe for you to leave it in your hair. However, remember that the longer you leave it in your hair, the more difficult it is to be rinsed off.
Can you mix chebe powder with coconut or olive oils?
Yes, both olive and coconut oils are carrier oils and can be mixed with chebe powder. However, do your research and consult your dermatologist before arriving at a decision. Pick an oil that works best for you. Add chebe powder to it for the best results.
Recommended Articles
Sources
The following two tabs change content below.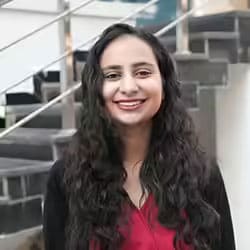 Arshiya Syeda is an editor and certified counselor. Ever the lover of the written word, she served on the editorial boards of her school and college newsletters. Writing articles on hairstyles, hair care, and nutrition helped her combine her love for reading, writing, and research. As an editor, she helps her team members deliver polished and meticulously researched content. Arshiya is fluent in English, Urdu, and Hindi and aims to become a multilinguist by learning German and teaching herself American Sign Language (ASL).