Here Is Why You Should Include Chia Seed Oil In Your Skin Care Routine It was not very long ago when social media websites were loaded with images of health and fitness enthusiasts endorsing chia seed puddings and shakes. Today, yet again, these tiny nutritional powerhouses have made a comeback as a skin care ingredient – now in the form of oil.
But how does chia seed oil benefit your skin? How can you use it on your skin? In this article, we answer those queries and many more. Keep reading.
What Is Chia Seed Oil?
Chia seed oil is the plant-based oil extracted from chia seeds. The oil is light, neutral, and has no fragrance. It is stable and non-greasy. The seeds and their oil are loaded with antioxidants, polyphenols, vitamins, minerals, dietary fibers, and healthy fats.
Chia seed oil has been gaining popularity for its skin benefits. But how does it work on your skin?
How Can Chia Seed Oil Benefit Your Skin?
You can apply chia seed oil topically or make it a part of your diet to derive its cosmetic gains. Here's how it can benefit your skin.
1. May Prevent Premature Skin Aging
The healthy fats in chia seed oil make it the go-to ingredient for skin care products and remedies. The seed oil is rich in omega-3 fatty acids, like alpha-linolenic acid, and omega-6 fatty acids, like linoleic acid. It also contains other healthy fats like oleic and stearic acids. It also contains vitamin A that promotes skin health.
The antioxidants in chia seed oil may also reverse the signs of premature aging and reduce the appearance of fine lines and wrinkles. However, more research is warranted in this regard.
2. May Deeply Moisturize Dry Skin
The skin membrane requires a rich and dense layer of lipids to seal moisture and stay hydrated. The chia seed oil supplies these healthy fats to the skin that are believed to act as effective emollients. They may restore the skin moisture barrier and make it plumper. Additionally, chia seed oil may also slow down the transepidermal water loss and boost skin hydration.
In studies, chia seed oil was found to moisturize skin and relieve skin itching.
For best results, apply chia seed oil immediately after a shower. This will help seal skin moisture and allow it to penetrate the skin.
3. May Protect Against Free Radical Damage
Chia seed oil is loaded with powerful antioxidants like caffeic acid, myricetin, quercetin, and rosmarinic acid. These bioactive ingredients may neutralize free radicals and protect the skin from oxidative stress. Chia seed oil may also offer protection against environmental aggressors like UVA and UVB radiation and pollution.
4. May Relieve Skin Inflammation
Chia seed oil could be ideal if you constantly struggle with skin inflammation. Its moisturizing properties may help.
In a study, individuals dealing with significant skin issues showed improvements in their skin condition with chia seed oil. They experienced reduced skin irritation and perceived itchiness. This could be attributed to the anti-inflammatory properties of the omega-3 fatty acids in chia seed oil.
Chia seed oil contains linoleic acid. Studies show that this acid may help relieve the symptoms of atopic dermatitis that is characterized by skin inflammation. Chia seed oil is also non-comedogenic – and you may apply it to acne-prone skin without worrying about breakouts.
With so many benefits of chia seed oil for skin care, one may be excited about using it in their routine. While you can use chia seed oil as is, here are a few DIY chia seed face masks and serum ideas that can get you started.
DIY Face Masks And Serums Using Chia Seed Oil
 Revitalizing Lemon, Chia, And Coconut Oil Face Mask
A combination of chia and coconut oil can deeply moisturize your skin, while the lemon adds a refreshing twist. This face mask can lighten your skin complexion and make it feel fresh and youthful.
Ingredients
 2 tablespoons of chia seed oil
 2 tablespoons of coconut oil
 1 tablespoon of lemon juice
Procedure
 Combine all the ingredients in a bowl.
 Apply a thin layer of the face mask to your face and neck.
 Let it sit for about 15 to 20 minutes.
 Gently massage your skin with your fingertips in a circular motion.
 Rinse the residue off with lukewarm water.
 Detoxifying Chia And Green Clay Face Mask
French clay can clear your skin by dislodging any dirt, debris, or residue from your pores. The chia seed oil can counter the drying effects of the clay mask by hydrating your skin. Its potency to moisturize your skin increases with the use of aloe vera gel. This face mask will pamper your skin and keep it soft.
Ingredients
 2 tablespoons of French green clay
 1 tablespoon of chia seed oil
 1 tablespoon of aloe vera gel
 Water, as needed
Procedure
 Mix the French green clay, chia seed oil, and aloe vera gel in a bowl. Add water little by little to form a creamy, well-blended paste.
 Apply a generous layer of this face mask to your face and neck. Let it sit for about 30 minutes.
 Rinse the mask off with some cool water and pat your skin dry.
 Hydrating Chia Seed Oil Serum
This hydrating serum cum face mist can freshen and hydrate your skin in a short time. Store it in a spray bottle and spritz it on whenever the need arises. You can even add essential oils of your choice to modify this recipe to suit your preferences.
Ingredients
 3 tablespoons of chia seed oil
 1 vitamin E capsule
 2 tablespoons of aloe vera gel
 ½ a cup of glycerin or rose water
 A few drops of your favorite essential oil
Procedure
 Transfer all the ingredients to a spray bottle and shake until it forms a colloid.
 Spray a few pumps of the serum on your skin.
Who Can Use Chia Seed Oil For Skin?
Chia seed oil works well on all skin types. It is non-comedogenic, and its topical application has proven to be the most effective on dry and combination skin types.
Anybody can use chia seed oil for its skin benefits. However, ensure that you purchase food-grade oil for consumption or cosmetic chia seed oil specially formulated for direct skin application. Cold-pressed and organic variants are healthier as the antioxidants would not have been denatured by heat treatment. Purchase from a reliable supplier so that you are less likely to experience any side effects.
Side Effects Of Chia Seed Oil
Chia seed oil, when applied to the skin in the form of lotion, is usually considered safe. While oral consumption of the oil is also considered safe, some individuals may experience mild stomach discomfort.
Chia seed allergy, though extremely rare, has also been documented. But you may still ensure you are not allergic to chia seed oil by running a 24-hour patch test on your skin and checking for rashes or inflammation.
Chia seed oil allergy may also manifest as nausea, vomiting, a tingling sensation on the lips or tongue, and diarrhea when taken orally. In either case, immediately stop use and consult your doctor.
Chia seed oil may also interact with diabetes and blood pressure medications. The seeds may lower blood glucose levels and blood pressure, and might show drug interactions. However, more research is warranted in this regard.
How Often Should You Use Chia Seed Oil On Your Skin?
Given that chia seed oil is well tolerated, you could use it daily in moderate quantities. Chia seed oil may take about six to eight weeks to take effect.
Conclusion
Chia seed oil is highly versatile and is found in several skin care and cosmetic products. Its healthy fats, antioxidants, and other bioactive compounds make chia seed oil integral to skin care. For cosmetic uses, purchase chia seed oil that is specifically formulated to be used on skin. Similarly, go for food-grade chia seed oil for culinary use. With regular use, you should be able to see visible improvements in your skin health.
Sources
Articles on StyleCraze are backed by verified information from peer-reviewed and academic research papers, reputed organizations, research institutions, and medical associations to ensure accuracy and relevance. Read our editorial policy to learn more.
The following two tabs change content below.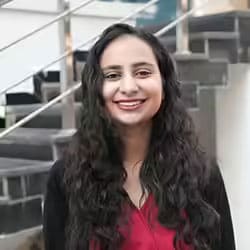 Arshiya Syeda is an editor and certified counselor. Ever the lover of the written word, she served on the editorial boards of her school and college newsletters. Writing articles on hairstyles, hair care, and nutrition helped her combine her love for reading, writing, and research. As an editor, she helps her team members deliver polished and meticulously researched content. Arshiya is fluent in English, Urdu, and Hindi and aims to become a multilinguist by learning German and teaching herself American Sign Language (ASL).