Cholesterol Hair Treatment – What Is It & What Are It Benefits?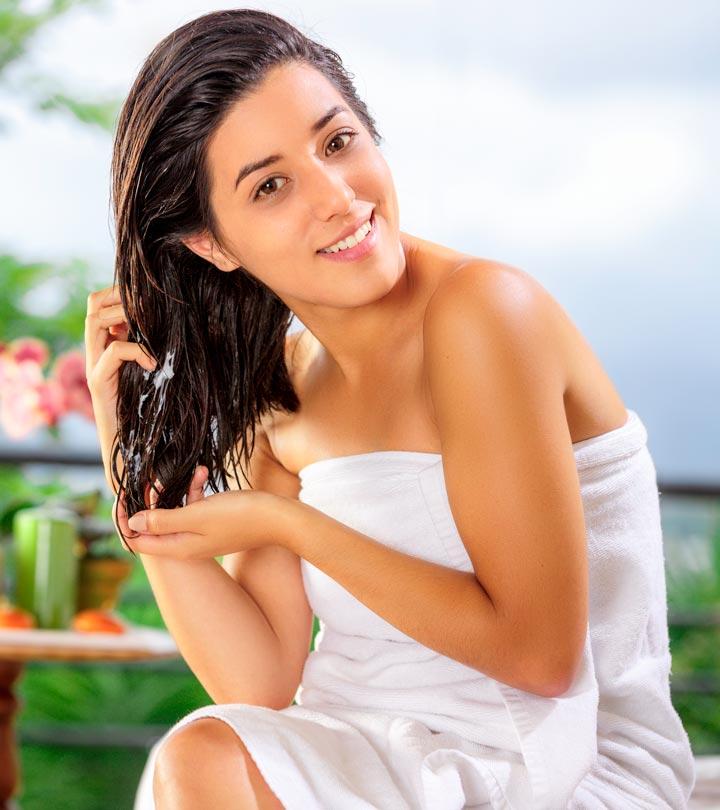 Dull, brittle, lifeless and limp hair denotes damaged and rough hair. Shiny, lustrous hair is a sign of good health. But in the present days, where much preference is given to hair styling, coloring, etc., proper hair care isn't taken to ensure its good health. These lead to adverse hair damage which screams for immediate attention.
There are numerous products that are available in the market which help to repair damaged hair. Hair damage is observed when it is exposed to continuous heat-styling, chemical processing, etc. The environmental factors too play an important role in damaging the hair. Few hair products that help to restore the quality and texture contain cholesterol.
Cholesterol treatment for hair helps in repairing and restoring moisture in damaged and dehydrated hair. This treatment has been used by American and African communities for decades to restore softness and moisture after repeated styling processes. There are many types of cholesterol hair treatments available today. Some are described briefly below:
Cholesterol Hair Treatments
1. Cholesterol Hot Oil Treatment:
This treatment is generally used to help restore hair's natural moisture. The other benefit of cholesterol hot oil treatment is that it brings back the sheen making it look better and healthier than earlier. If you frequently heat-style and chemically process your hair, the cholesterol hot oil treatment can be applied after shampoo. Place a plastic cap over your head for about one minute and then wash it off following your regular conditioner.
[ Read: Moroccanoil Treatment Review ]
2. Homemade Cholesterol Hair Treatment:
One of the oldest forms of cholesterol is mayonnaise. Back in the 1950s, when the heat-styling tools were first made public, hair was conditioned with mayonnaise bought from stores or homemade ones using oils and eggs which were a rage. The results of this hair treatment were good as it left the hair soft, shiny and made the curls and waves voluminous. But, it did leave the hair smelling like an egg salad! Thanks to the modern technology, the modern mayonnaise that is used for cholesterol hair treatment provides softness, sheen and luster to hair with a pleasant fragrance.
[ Read: Benefits Of Ozone Treatment ]
3. Cholesterol Deep Conditioning Treatment:
Cholesterol deep conditioning is the most widely used hair treatment by hair professionals. Let it stay for approximately 15 minutes. The hair is generally covered with a plastic cap. Afterwards, you can wrap your head with a warm towel or sit under a hooded dryer. If your hair is severely damaged then you can leave the conditioner for about an hour. Some of the cholesterol deep conditioning treatments have olive oil in them or if you want better results, you can always add a little amount of olive oil. It has been reported that this treatment makes the hair silky smooth.
[ Read: Essential Matrix Hair Spa Treatments ]
Cholesterol hair treatment is meant for external use only. Consuming foods that has high amount of cholesterol will not help you get the same results when applied directly on the hair. In fact, your blood cholesterol level might rise if you consume such foods. These may have adverse effects on your health and can lead to severe heart conditions. So you can actually avoid consuming high-cholesterol foods. Try following these treatments to get beautiful, smooth, soft, shiny and silky hair!
The following two tabs change content below.

Latest posts by Rinku Agarwal (see all)