How To Choose The Right Foundation For Your Skin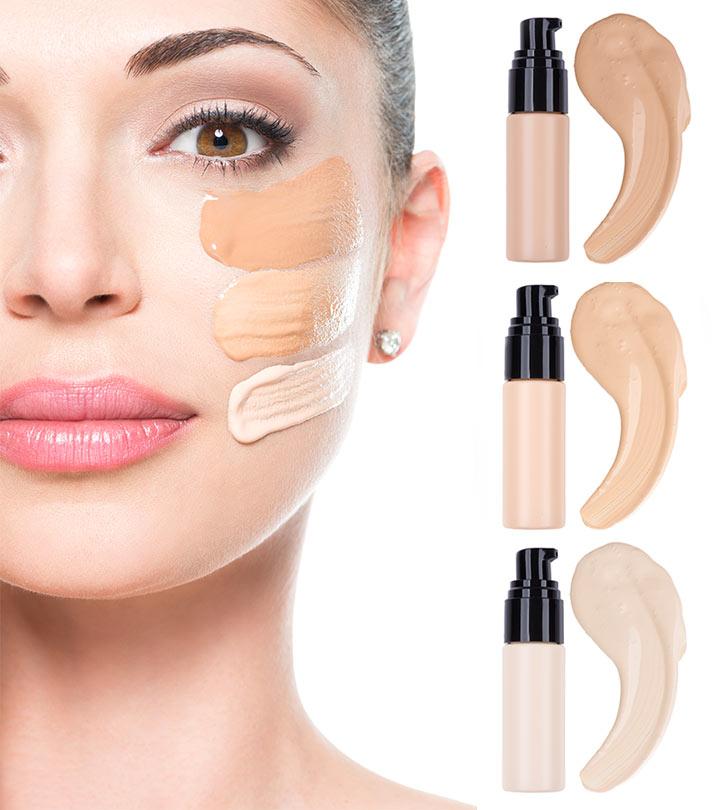 How to choose the right foundation for your skin type? Picking a foundation that caters to your skin's needs can be a real challenge – it comes in countless shades and formulas. It's also the trickiest makeup product to use as it can either give you that dreamy, flawless complexion, or it can have the exact opposite effect if you get it wrong. With a wee bit of research and an understanding of your skin, you'll end up with the right one, without looking as if you're wearing a mask. If you're dying to have that seemingly natural perfection – finding the right foundation should be your current mission, and we've got some very handy tips to combat this first world problem.
How To Choose The Right Foundation – 6 Essential Things To Consider
The point of your base makeup is to help your skin look its best, and not to look like you have layers of product on. Here's what you can do to nail your makeup!
1. Understand Your Skin Type
This is perhaps the most crucial step to help you choose the perfect foundation formula. You must understand your skin's needs and concerns to pick a formula that will work best for you.
Oily Skin
If you have oily skin, use powder foundation or an oil-free liquid one. These contain powders that absorb oil, leaving you with a smooth, matte finish. Mineral foundations also work well on oily skin, because the dry particles tend to absorb moisture and also prevent shine.
You can try: Hourglass Immaculate Liquid Powder Foundation or Estee Lauder's Double Wear Stay-In-Place Makeup for lasting and shine-free wear.
[ Read: Water Based Foundations Available In India ]
Dry Skin
If you're someone with dry skin, choose a hydrating powder foundation, a liquid or a stick one. These have a creamy consistency which delivers moisture to the skin and offer great coverage.
Try: Clinique Moisture Surge CC Cream or NARS All Day Luminous Weightless Foundation. These have a weightless, watery formula – the lightness allows the product to blend flawlessly, and there's no sign of dryness.
Combination Skin
If your skin is oily in some place, and dry in others – you're stuck in the worst of both worlds. How to choose the right foundation for combination skin? Try strategically mixing and matching formulas and avoid foundations that are formulated to be emollient or oil-rich.
Your safest bet would be Maybelline Fit Me! Matte & Poreless Foundation as this not only hydrates and locks in moisture, but is also designed to suck out extra oil from places like your T-zone. You can also try IT Cosmetics' Bye Bye Foundation, which comes with SPF 50.
Sensitive Skin
How to find the right foundation shade if you struggle with acne-prone and sensitive skin. It's best to avoid certain ingredients that can irritate your skin like alcohol and fragrance. Also, mineral oil and talc is a big no-no.
Try: Too Faced Born This Way Foundation or Tarte's Amazonian Clay Full Coverage Airbrush Foundation. These are formulated without parabens and skin irritants.
[ Read: Best Foundations For Sensitive Skin ]
2. Match The Shade To Your Skin Tone
How to choose the right foundation that matches your skin tone? The best places to test whether a foundation is a match for your skin is your neck or jawline. The right shade will seamlessly blend into your skin color and won't leave you looking ashy or ghastly. If it's leaving a whitish cast on your skin or if it's making you look darker, then it's the wrong shade. Don't be afraid to mix two different colors for summer and winter. This also works because your skin tone will vary through the year and also vary in different areas of your face.
When you're in doubt, go with the slightly darker shade because going lighter almost always looks artificial and chalky.
3. Identify Your Undertone
If you look at your bare skin, think about how golden (yellow toned) or rosy (pink toned) it appears. If you're golden, you have a warm undertone, and if you lean towards the rosy side, you're probably cool toned. If it's a combination of the two, you have a neutral undertone. Another way to figure this out is to look at the color of your veins – if they appear more deep purple or bluish, you will likely fall in the cool-toned spectrum. If your veins appear greenish, you're warm-toned. Now how to pick the right foundation?
Once you've determined your skin's undertone, it will be easier to shop for your foundation, and you'll end up picking the most flattering one. Some foundations also come with warm-toned and cool-toned labels.
4. Choose Your Finish
If you're a newbie to using foundation, you may wonder what the heck a "finish" is? Even regular foundation users may seem to be confused about which one they want. A finish is simply the kind of sheen (or the lack of it) a foundation formula leaves on your skin. You'll find dewy, matte, semi-matte and luminizing finishes, each one looking stunning in its own right. But deciding which one is right for you depends upon which look you like best. It also depends on your skin type to be able to pull off any finish.
Doing The Dewy Or Luminizing Finish
If you're going for a dewy foundation, the rest of your makeup should be subtle – go for a subtle pigmented, non-shimmer eyeshadow and ditch the high-shine lipstick. Instead, use a matte lipstick. You don't want a lot of sheen and shimmer going on, as this will only translate to a very oily appearance.
Mastering Your Matte Finish
This is great if you have oily or combination skin. Matte finish foundation will make you look virtually flawless with a poreless finish. If you do it right, you can create a gorgeous silky, powdery finish without feeling weighed down.
5. Test It Before You Buy It
Don't just walk into the store and make your purchases before you've tested it out first. And we can't stress enough upon this – do not color test on your hand! It's not the same tone as your face. Instead, swatch along the side of your jawline for an exact color match. Choose a few shades that look the closest to your skin tone and test them out by dabbing some swatches NOT on your hand, but on your jawline to wind up with the most natural-looking color.
[ Read: How To Apply Foundation Perfectly ]
6. Consult A Makeup Professional
If you walk into a department store, you'll pay more for your foundation, but trust me, it's worth it. You'll find some solid assistance from professionals who'll help you out. This is especially helpful for all you beginners. Some brands also offer testers to interested customers, and you can test it out over a few days in mirrors and different lighting and also see how it photographs. It's also advisable to not buy your foundation online as you may just end up with a shade that's not even close to what you expected.
Now that you have a fair idea about how to choose the right foundation, here are a few things you should keep in mind during its application for a base that is to die for!
You must arm yourself with the right application tools, be it a rounded foundation brush or a makeup sponge – buy high-quality tools for a seamless and effortless end-result.
The secret lies in the prep! No matter what your skin type, moisturizing is key and using a primer is mandatory if you want your face to look and feel gorgeous through the day.
Don't use too much foundation. Apply it sparingly to the parts of your skin that need to be evened out – this will leave you with a more natural finish.
If you want that sun-kissed glow, spray a soothing mist or a setting spray onto the large, flat size of your makeup sponge, and press it onto your skin all over to diffuse the look of the makeup, while making it look super natural and hydrated.
Skip touching-up often with setting powder, instead use blotting papers to avoid looking like you have a little too much makeup on. You can also use a spritz to freshen up as this will help reactivate the pigments in your foundation, and leave your skin looking glowing and hydrated.
Finally, go by this rule – it should be hard for people to tell you're wearing any product – and when you choose the right foundation shade, you will not see it. We hope these dos and don'ts come in handy and help you find the shade that was sent by the Gods just for your skin. If you have any personal tips and tricks on how to choose the right foundation, share them with us in the comments section below.
Recommended Articles
The following two tabs change content below.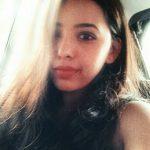 Latest posts by Esha Saxena (see all)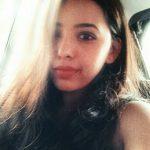 Esha Saxena
Esha Saxena is a writer, journalist, and a full-time wallflower. She holds a Master's degree in Media and Mass Communication and firmly believes that makeup is nothing less than art. Combining her love for writing with her passion for makeup, she brings to you reviews, techniques, and her ever-growing knowledge on this form of art. In her spare time, she loves reading, listening to obscure indie bands, and writing poetry – all of this while being a crazy dog lady.