4 Choppy Medium Hairstyles For Different Face Shapes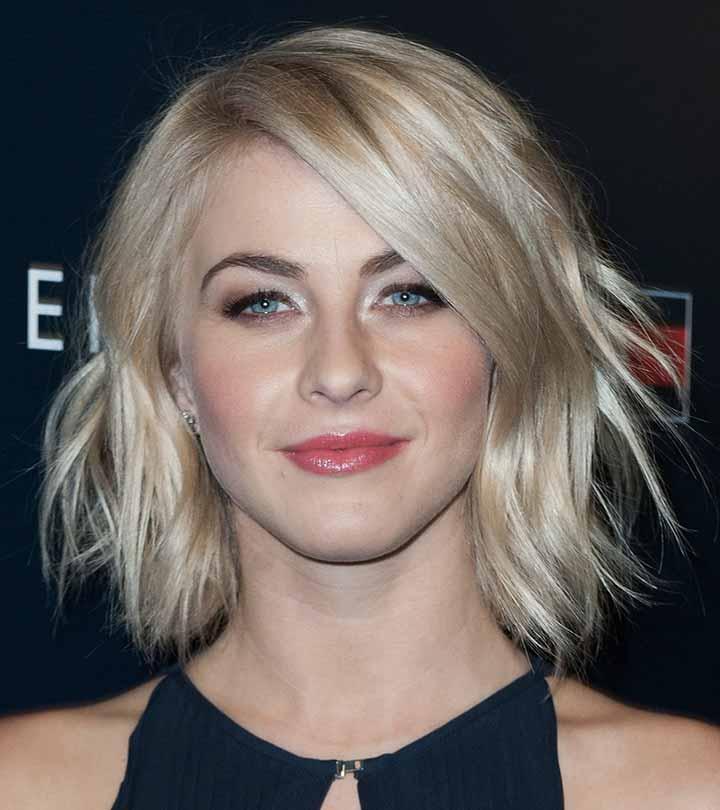 Medium Hairstyles speak and express femininity and versatility in a woman and one of the most common styles for this hair length is Choppy Ends.
Choppy Ends add zing to any hairstyle, irrespective of face shape and length of the hair. They emphasize a person's sporty and adventurous side. Choppy Hair is best combined with short and medium hair. Here is the guideline to play safe while choosing Choppy hair cuts for medium length hair, keeping in mind your face shape and features.
Choppy Medium Hairstyles:
1. Choppy Medium Hairstyle for Round Face:
Round face has identical width and length, which makes the shape easy to recognize. Round Face makes the cheeks look fuller, so it is important that you go for a hair cut that will slim down the chubbiness of your cheeks.
Choppy Bob Layered cut causes slimming effect on Round faces, by creating an illusion of long face. Also make sure, the layers should never end at chin line which will only add more roundness to the already round face. Keep the layer, below the chin line always; this will add sharpness to the cheek bones, thus keeping the chubbiness down making this one of the most ideal choppy medium hairstyles for women with round face.
2. Choppy Medium Hairstyles for Oval Face Shape:
Long faces usually have large forehead and elongated chin that makes face look oblong. While choosing Choppy hairstyle for long face, go with Bangs to camouflage the large forehead. Medium hair length will help strike the balance between the Bangs and the length. Also Choppy Medium Layered Hairstyle suits any texture of Hair. It cut downs the volume of curly hair and adds sharpness to straight hair.
[ Read: Bun Hairstyles For Women ]
3. Choppy Medium Hairstyle for Heart-Shaped Face:
The peculiar feature of a Heart-shaped face is the pointing chin. So any one with this face type should be very careful, so as to not choose a haircut that will enhance the sharpness of the chin. Side swept bangs with Choppy ends in medium or long length works best with Heart-shaped face. The Choppy Bangs hide the forehead, while the medium length smoothes the sharpness of the pointing chin.
Avoid pulling your hair back or the poufy top, this will only add to the sharpness of the chin.
Keep your bangs moderate than scanty, layer down from the sides and down to your chin.This will add volume to the jaw line creating an illusion of balanced chin.
4. Choppy Medium Length Hairstyles for Square Face Shapes:
Angular Jaw line is peculiar feature of a square shaped face, apart from a wide forehead. Choppy Hair style in medium length is appropriate for a square shaped face. Choose edgy and choppy ends for a major difference and stay away from the blunt end, as it will ruin the edginess of the square shaped face.
The trick here is, the starkness of the hair will play and enhance against the strong jaw line and wide forehead. It adds a femininity and softness to one's face. If your hair is curly, keep the edges choppy which will also weigh down the volume while adding softness to the stark features of a square shaped face.
[ Read: Curly Hairstyles For Women ]
Also while choosing Choppy Medium Hair styles; one must pay heed to the facial features as well. If your nose or chin line is sharp, let the Choppy edges be moderate enough to strike a balance. Let the choppy edges be sharp enough for blunt facial features like jaw line and round cheeks. With these little guide lines, one can always go in for Choppy Hair styles fearlessly. Share your thoughts in the comments below.
The following two tabs change content below.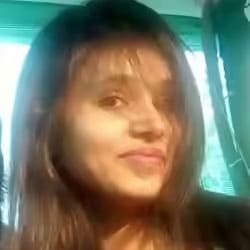 Jyotsana Rao is an engineering graduate from NIT, Nagpur, who discovered her love for writing during her undergraduate days. She is passionate about writing about everything related to beauty - makeup, fashion, hairstyles, skin care, or hair care. When this social media junkie isn't stalking the world of fashion and glamour, she loves spending her time traveling.