15 Incredible Chunky Highlights
Give your hair an instant upgrade with these attractive and colorful additions.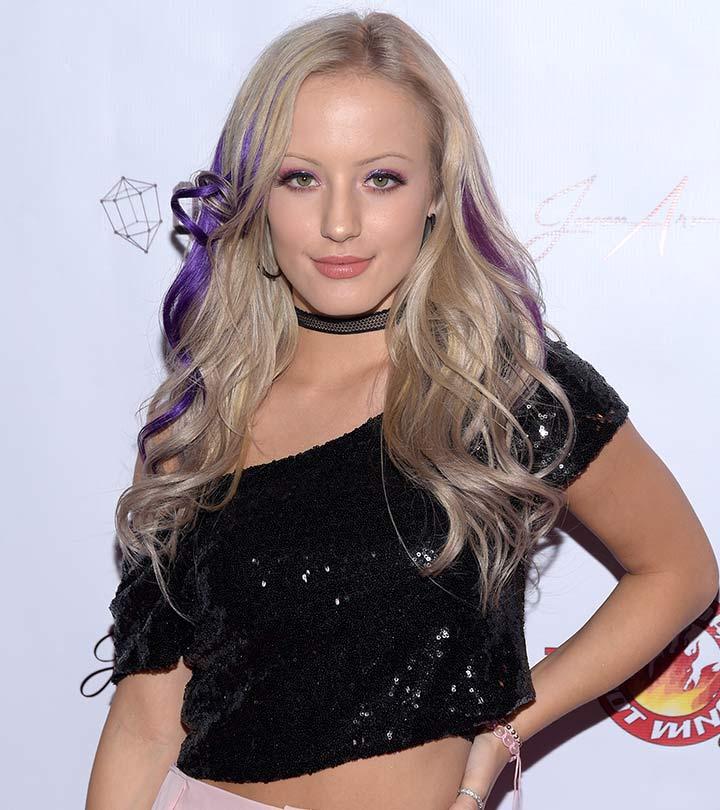 The chunky highlights of the '90s are making a comeback this year. Check your Instagram feed, and you will see that Britney Spears, Christina Aguilera, Kelly Clarkson, and Jessica Simpson's favorite zebra highlights are being sported by women of this decade. These broad, two-toned highlights add dimension, depth, and a rebellious touch to your hairstyle along with framing your face.
Want to get a closer look at chunky highlights? Keep reading!
What Are Chunky Highlights?
Chunky highlights are exactly that – chunky! They are normally styled to create a stark contrast with your natural hair color and are done on large sections of hair. They are done using many highlighting or lowlighting techniques to give you that chunky look.
Chunky highlights are better suited for women with big facial features over women with delicate features. If you have delicate features, these highlights will look too harsh for you. On the other hands, these highlights accentuate big facial features and complement them beautifully.
Chunky highlights can simply be used as a style statement or as a face-framing technique. The colors you choose for the highlights depend on your preference. Here's how you can do them yourself at home.
How To Do Chunky Highlights
What You Need
Hair coloring kit
Aluminum foil roll
Rat-tailed comb
Old towel
T-shirt
Petroleum jelly
Hair coloring brush
A bowl to mix the developer and activator
How To Do
Start off by deciding which shade of highlights will suit your skin's surface and undertone. Pick a cool shade if you have a cool undertone and a warm shade for a warm undertone.
Put on an old T-shirt and drape the old towel around your shoulders to prevent any dye stains. Also, apply petroleum jelly to the skin around your hairline to avoid staining your skin.
Mix the dye in a bowl as per the instructions given on the box.
You are only going to be highlighting the top of your head. Part your hair to the side and pick up a thin horizontal section of hair.
Place a foil paper underneath the section and apply dye to that section of hair.
Fold the foil over the hair to prevent the dye from getting on other sections of hair.
Keep highlighting chunky sections of your hair in the same manner.
Once you are done, leave the dye on for the recommended time listed on the box. Use a timer to help you while you read or finish your chores.
Keep checking your hair every 5-10 minutes.
Wash off the dye after the recommended time. Use a toner shampoo as it will remove the brassy tones from your hair.
Now that you know how to do chunky highlights at home, here are 15 incredible styles that you can try out!
15 Incredible Chunky Highlights Styles
1. Chunky Streaked Highlights
If you have thin hair, chunky highlights can make it look thicker and more voluminous. Opt for two-toned hair shades that go well with your skin tone and hair color. This will make your hair look thick and frame your face beautifully.
2. Dimensional Blonde
Blonde hair can really make you feel like a queen. But, you can take it up a notch by adding some different blonde hues to your locks. It will make your hair look thicker and deeper.
3. Champagne Blonde
Champagne blonde has taken the world over, and it looks like it's here to stay. If you have dirty blonde hair with a golden tint, opt for some champagne blonde chunky highlights to give it more dimension.
4. Bronde Mix
If you have brown or olive skin, you need to be twice as careful when picking your hair colors. Go the JLo way and pick a bronde hue. It is a mix of blonde and brown that looks stunning on darker complexions. Notice how the blonde shade JLo has picked works well with her brown hair. Pick a blonde shade that matches your skin's undertone and hair color.
5. Light Caramel Twirls
Take that oozy goodness and shine of caramel to your hair. It will brighten up your face instantly and bring out your natural hair color. Style your hair in curls to give it a bit more style and volume.
6. Glossy Brown Highlights
If you have blonde hair and a sharp jawline, add some brown highlights near your face. This will draw attention to your jawline. If you have a wide forehead, the highlights and bangs will cover it up.
7. Highlights To Ombre
Let's be honest, there is something about this hairstyle that lends it a romantic look. You can't really put your finger on it, but it's there. Simply add chunky highlights to the top and ombre them out as you reach the tips. Leaving roots a bit dark helps in framing your face.
8. Strawberry And Blonde Combo
Two-toned highlights look great on blonde hair. Opt for a shade of blonde that is darker than your hair color and then a playful strawberry blonde shade. It will make your hair appear thicker.
9. Beach Highlights
Who doesn't want that perfect beach hairstyle? The sunkissed hair colors that remind you of all the fun you had over your vacation are sure to make everyone jealous. Take this look to the next level by styling your hair in beachy waves.
10. Golden Highlights
Kelly Clarkson was a big ambassador of the chunky highlights look for quite some time. She tried them in many shades and, in all honesty, she rocked them. Who else could pull off these lovely golden highlights?
11. Blonde HIghlights
I am going to be honest with you. If you are a brunette, getting blonde highlights is a big decision. It can make you look younger or a good few years older. Keep in mind your undertone, hair color, makeup style, and clothing colors when picking the shade of blonde for your chunky highlights.
12. Zebra Highlights
This is the trend that started it all again! Zebra highlights are done in contrasting colors to add style to your look. They help frame your face. If you are feeling particularly brave, you can try this black and white look sported by Christina Aguilera.
13. Front HIghlights
Front highlights are used for face framing (unless you are Rogue from X-Men and they are just there for style). Avril Lavigne made us all want to be a rebel with those pink highlights. So, try it this time around!
14. Defining Highlights
Defining highlights are used to focus on facial features. So, get some chunky highlights that will make your eyes pop. Make sure they draw attention to your eyes, mouth, and jawline.
15. Face-Framing Chunky Highlights
Highlights are mostly used for framing your face. This means that you can make your face appear longer, slimmer, or both simply by adding highlights. Sarah Jessica Parker did it perfectly by opting for some light blonde chunky highlights around her face.
Chunky highlights are a '90s trend that is here to stay. These highlights are perfect for those with prominent facial features looking to spruce up their regular hairdo. You won't need to do anything to your hair to draw attention to these highlights; they will stand out on their own. Choose colors and tones that complement your skin tone and facial characteristics. You can also go for a two-toned style for an added impact. Pick shades that closely match your natural mane color, or go creative and bold by choosing contrasting hues.
Frequently Asked Questions
What year were chunky highlights popular?
Chunky highlights were a popular beauty trend in the early 2000s. Everyone sported them, from athletic mothers to high school students and some of the most talked-about celebrities.
How do you do chunky highlights without foil?
The highlighting kit's instructions will tell you how to mix the color.
• Divide your hair into sections and clip the top half up.
• Use a hair tinting brush to apply color to a paddle brush's bristles.
• Take a portion of your hair and run this brush through it, starting in the middle and ending at the ends.
• Run the brush across the back of the same piece of hair after flipping it over.
• As the ends of your hair need more color than the top of your head, saturate them with more dye.
• Repeat the same dying procedure on each section of hair.
• Keep the dye on for the amount of time recommended on the box.
•Use a color-safe shampoo and conditioner to wash off the dye.
Key Takeaways
From Britney Spears to Jessica Simpson, many celebrities have tried chunky highlights.
These highlights are used to frame your face, and you can choose colors based on your preference.
Chunky highlights are ideal for women with big facial features.
The following two tabs change content below.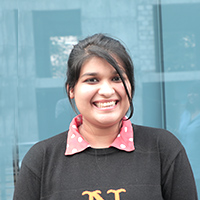 Anjali specializes in hairstyles and hair and skin care and has written over 200 articles in these domains. Her philosophy...
more