10 Classy Sleek Hairstyles For Short Hair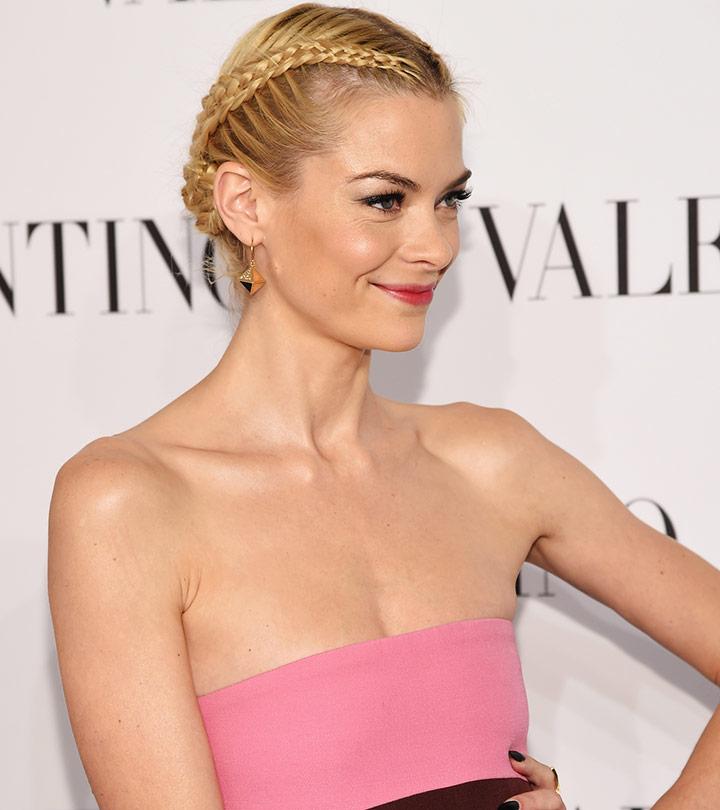 There's just no denial: Sleek hairstyles are one of the most elegant hairdos in the fashion world – they are uber-glam, totally neat, chic and classic – all at the same time. From Emma Watson's pixie to Jamie King's gorgeous high bun, we've rounded up our favorite sleek hairstyles from the fashion-forward celebrities.
Read on to find out more about classy sleek hairstyles for short hair!
1. Sleek Pixie:
What's not to love about Emma Watson's sleek pixie hairstyle? They're luminous, chic, easy to style, and quite a style statement. With her thick baby bangs on the side, the hairstyle is just beyond gorgeous, and we are envious! To style the look, apply some shine serum into your pixie with your fingers for a sleek and polished look.
[ Read: Twist Hairstyles For Short Hair ]
2. Perfect Ponytail:
Holy cow! Actress Rooney Mara looked striking with her slicked ponytail and we are obsessed. Rooney's ponytail has a high fashion edge, thanks to the smooth texture and low placement. A perfect day-to-night hairstyle, the blunt bangs make this simple hairstyle more chic.
3. Sleek High Bun:
When elegance is a must, then consider Jamie King's gorgeous sleek high bun. This classy hairstyle along with glowing peachy cheeks and blue eyes is a perfect go-to bun for fancier occasions. It needs a lot more to take than just grabbing and pulling your hair to mimic King's high bun. Mist with lots of strong-hold hairspray, quite liberally, so that the final look appears sleek, polished, luminous and oozing with sex appeal.
4. Topknot:
A perfect mix of sophistication and modern, Carmen Carrera's sleek topknot is everything we need when we are in a time crunch. To get yours as polished as Carmen's, try working with your hair while it's still slightly wet. Once done, add a dollop of mousse before grooming your hair into a topknot. Simple, sleek, elegant and chic – basically, the look is perfect.
5. Braided:
Yes, yes you read it right; you can braid your short sleek hair! Take inspo from Jamie King and French braid your side bangs carefully. Now remember spritz hairspray before and after braiding, and once done, secure the braid with a discreet hair pin behind your head. Voila – a perfect easy-to-do hairstyle we have been waiting to try.
6. Slicked-Back Pony:
We love how our favourite hair-inspiration, Hayden Panettiere's fabulous sleek hair has been pulled back into a shiny, low ponytail. To recreate Hayden's polished look, blow dry the slicked-back hair, then rub a little volume mousse onto the hair before gathering it into a low, tight ponytail and secure with a hair elastic.
[ Read: Hairstyles For Short Hair ]
7. Sleek, Classic Bob:
No stranger to the bob cut, actress Katie Holmes looked gorgeous with her sleek, classic bob while attending Mad Money premiere. With angled bangs, round-at-the-bottom bob and a bold chin-length cut, this hairstyle takes sass and class to pull off. Glam up this look with silver eye makeup and light mocha brown lip for a fancier occasion.
8. Side-Swept Pixie:
We absolutely admire this look on American actress Sarah Jones and we are sure you'll love it too! Not to forget the sleek look she's given to the side-swept pixie, Sarah's shorter 'do is a perfect option for those days when you're unsure what to do with your hair. To recreate the style, pair your hairstyle with bold red lips and flawless makeup for that completely natural look.
9. Slick Side Part:
We're certain that actress Evan Rachel Wood has tried every short haircut in the fashion book, and we absolutely love her for that. At the BAFTA tea party, the actress paired a more chic style with glossy lips and subtle eyes to recreate one of the most gorgeous sleek hairstyles for short hair. EVER.
[ Read: Funky Hairstyles for Short Hair ]
10. Bowl Cut:
The model at the Guido Maria Kretschmer Show added a bit of boyish style with this bold and sleek bowl cut. With the entire focus of the hairstyle going to the extra volume at her crown, the blunt bangs framed her cheekbones beautifully. If you have an oval shaped face like the model, opt for this look.
So there you have it – our top ten sleek hairstyles for short hair. Hopefully you'll be looking and feeling fabulous with your style 'do. And do let us know your thoughts in the comments section below!
Recommended Articles:
The following two tabs change content below.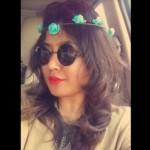 Latest posts by Anisha Pradhan (see all)