Why A Clear Liquid Diet Is Good For Your Gut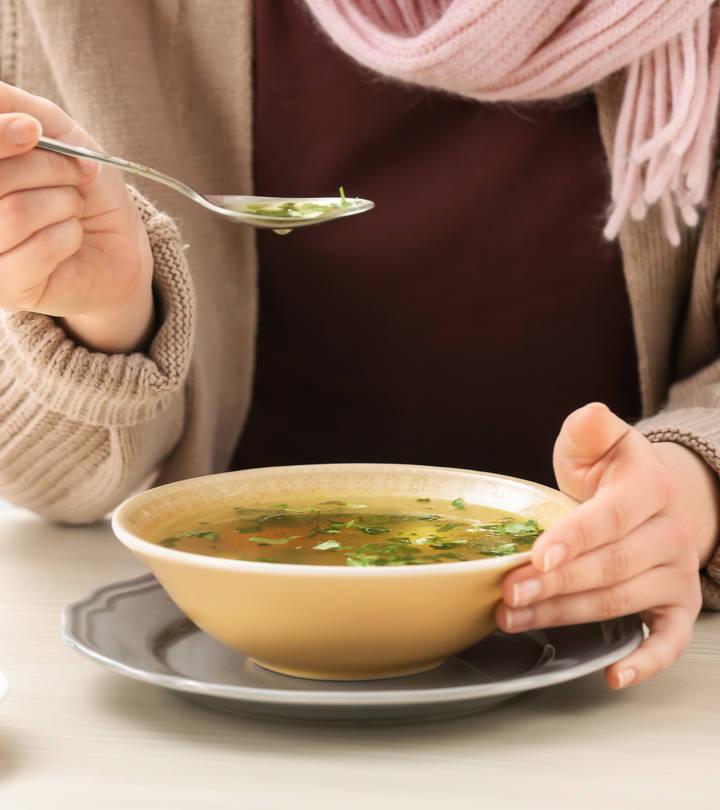 A clear liquid diet contains transparent liquids like water, broth, juice, etc. This diet is rich in nutrients but easy on digestion, and is usually prescribed for those with gastrointestinal problems, before a colonoscopy, or after surgery. In this post, you will know all about the clear liquid diet – how it works, its benefits, the foods list, and what this diet is not for. Scroll down to be armed and prepared with information before starting the clear liquid diet.
What Is A Clear Liquid Diet?
According to the National Library of Medicine (NIH), a clear liquid diet is a dietary plan that "consists solely of liquids/semi-liquids that are fully clear." It is restricted to liquids that remain transparent at room temperature. The foods can have color but have to be transparent. This 3 to 5 day-long diet plan is prescribed by a doctor for people dealing with digestion problems, gastrointestinal tract issues, ulcers, diverticulitis, and before or after gastrointestinal or colon surgeries. We will discuss how a clear liquid diet works in the next section. Read on.
How The Clear Liquid Diet Works
The clear liquid diet is rich in nutrients and electrolytes without being too harsh on digestion. It is meant for those dealing with GI tract inflammation or digestion problems that warrant a surgery or any other medical procedure. The diet provides hydration and the calories required to sustain a normal life for a short period of 3 to 5 days. But can being on a very low-calorie diet for so long be good for you? Yes! Find out why in the next section.
Why Clear Liquid Diet Is Good For You
The clear liquid diet is good for you as it is very light on your stomach. Diarrhea, vomiting, nausea, IBS/IBD, ulcer, diverticulitis, colonoscopy, or any other surgery involving the digestive system calls for giving complete rest to the stomach and the GI tract. You will be on this diet only for a few days before you gradually introduce semi-solid and solid foods to your routine.
Following is the list of foods you can consume if you are asked to be on a clear liquid diet.
Clear Liquid Diet Foods List
Foods allowed in a clear liquid diet are:
 Water
 Clear broth
 Fruit juices without pulp
 Vegetable juices without pulp
 Tea
 Gelatin
 Ice and ice chips
 Clear ice popsicle sticks
 Carbonated drinks
 Black coffee
 Sports drinks
 Hard candies
The food choices are limited. But remember that you will be on this diet for a maximum of 5 days. With that in mind, check out in the next section the sample menu plan for a clear liquid diet.
| | |
| --- | --- |
| Breakfast | 1 cup tea/coffee |
| Snack | 1 cup fruit juice without pulp |
| Lunch | 1 cup clear broth |
| Snack | 1 cup carbonated drink/gelatin/ice pop |
| Dinner | 1 cup clear vegetable or bone broth |
Staying on a clear liquid diet is not going to be easy. But remember why your doctor has recommended it.
Here's the list of foods to avoid when on a clear liquid diet.
Foods To Avoid
 Solid food
 High-fiber foods like vegetables, fruits, and whole grains
 Fibrous proteins like meat and fish, eggs, lentils, pulses, soy, and soy products
 Dairy products like milk, yogurt (unless your doctor permits), and cheese
 Pulpy fruit juice
 Spicy food
 Fried food
 Frozen food
 Processed and canned foods
 Soft drinks
 Alcoholic drinks
You cannot consume any solid or semi-solid foods, whether whole or processed/canned. You also need to keep a few other points in mind.
Other Things To Know
 Let your dietitian know if you have diabetes. people with diabetes may experience hypoglycemia (low blood sugar) if they go on a very low-calorie diet like the clear liquid diet. You need to consume 200 grams of carbohydrates at regular intervals throughout the day to prevent a sudden drop in your blood sugar levels.
 Avoid consuming a clear liquid diet with red or purple-colored liquids if you are going for a colonoscopy. Such liquids may hamper the imaging. Ask your doctor about red or purple clear liquids.
The clear liquid diet is beneficial for treating gut issues. However, it is not recommended for weight loss. Scroll down to know why.
Why The Clear Liquid Diet Is Not Meant For Weight Loss
Many people who want to lose weight quickly prefer going on a clear liquid diet or a liquid diet to achieve their goals. But a clear liquid diet or any liquid diet is NOT recommended for weight loss. It is low in calories and lacks enough nutrients required for the normal functioning of the body and brain. Also, such a diet is unsustainable. It can cause nausea, mood swings, irritability, and increase hunger pangs. You will not adhere to the diet for long. You may also give in to the hunger and consume more calories. The clear liquid diet is a strict no-no for weight loss unless a licensed nutritionist recommends and you are under their constant supervision.
Conclusion
A clear liquid diet is ideal if you have serious digestive and GI tract problems. Your doctor will recommend to be on it for 3 to 5 days. Though you may not have too many food options, this diet will give your digestive system the rest it needs. Let your doctor or dietitian know if you are allergic to specific foods. Stay strong and adhere to the diet as it is just a matter of a few days. Keep your eyes on the prize – getting better after your treatment/surgery and enjoying foods that are healthy and tasty!
Expert's Answers For Readers' Questions
How do you start a clear liquid diet?
Your doctor will tell you when you can start the clear liquid diet. Consume foods like white rice and noodles as they are low in fiber and easy to digest. You can also consume yogurt if your doctor allows.
How do you feel full on a clear liquid diet?
Consuming clear vegetable and bone broth, fruit juices without pulp, gelatin, carbonated drinks, water, and ice popsicles can make you feel full while you are on the clear liquid diet. But do ask your doctor for a customized meal frequency if you have diabetes or your blood sugar level drops too quickly.
How to survive a clear liquid diet?
A clear liquid diet can be boring. But you can survive it by consuming fruit juices without pulp, broth, ice popsicles, water, sports drinks, carbonated drinks, hard candies, tea, coffee, and gelatin. Do remember that you will be on this diet only for 3 to 5 days. Adhere to it just so you can enjoy good food for the remainder of the year.
What are the clear liquid diet ideas for a colonoscopy?
You can consume Jell-O (gelatin), ice popsicles, water, clear broth, tea, and coffee. Avoid red or purple broths or juices as they may interfere with the imaging.
Sources
The following two tabs change content below.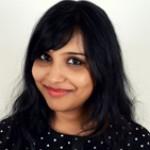 Charushila Biswas is a Senior Content Writer and an ISSA Certified Specialist in Fitness & Nutrition. She is an alumni of VIT University, Vellore and has worked on transgenic wheat as a part of her Masters dissertation from NRCPB (IARI), New Delhi. After completing her Masters, she developed a passion for nutrition and fitness, which are closely related to human psychology. This prompted her to author a review article in 2015. She has written over 200 articles on Fitness and Nutrition. In her leisure time, Charushila loves to cook and enjoys mobile photography.