Cocktail Attire For Women – 8 Dos And Don'ts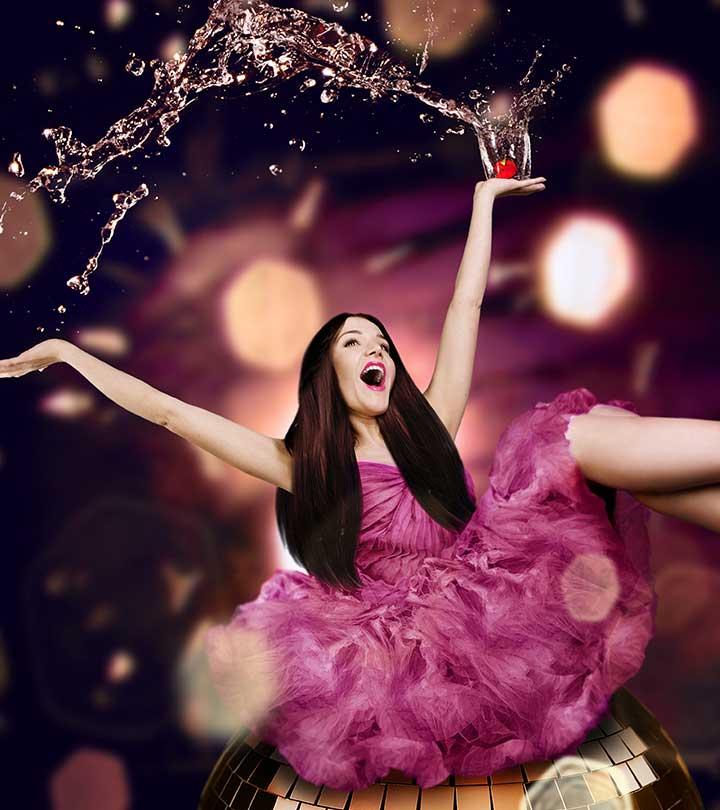 What started as 'the attire' for the elite is now a must-have prized possession in every woman's wardrobe. Cocktail dresses were tailormade for fancy events in the early 19th century. And, just like everything else, cocktail dresses are not just confined to just the most expensive closets anymore. It bridged a huge gap and answered a lot of questions on what to wear for weddings, engagement parties, reunions, etc. during the day or less formal yet prim clothing for evening parties.
Thanks to the novelty of talented designers, your options are only endless. You can hover around carefully and pull-off dresses that might not be a textbook definition of a cocktail dress. However, for that, you need first to understand the rules and rituals before you break them. And, that's what this article is going to help you with. A guide to women's cocktail dressing, and most importantly the Dos And Don'ts of it.
What Is Cocktail Attire?
Simply put, cocktail attire is nothing but formal clothing but far more celebratory. It is casual than your office wear and tad bit formal than your regular casual attire. More often than not, if you are expected to show up in cocktail attire, the invitation will say so. If it does not, then you need to understand that events like anniversaries, reunions, engagements, weddings, etc. are all your typical occasions for cocktail attires.
What Is A Cocktail Attire For Women
A general rule of thumb for a cocktail dress is that it cannot be skimpy, transparent, too short or too long. Basically, the stuff that falls in between the formal and casual spectrum. Anything from a classic little black dress (LBD) to an A-line, strapless, embellished, lace or long sleeves midi dresses are your safe bets. We will discuss more on this in a bit.
8 Must Know Do's and Don'ts of Cocktail Attire For Women
1. Don't Wear Skimpy Dresses/ Do Watch Your Hemline
Do not confuse the cocktail party to be a night out with your girlfriends, because it is not. Do not wear something that is transparent, sleazy or something that gets you unnecessary attention. Ask yourself, would you appreciate someone wearing the same dress at your party? There, you have 'your' answer. Be watchful of your neckline and that they don't plunge into the oblivion. Also, let's not try and pull a Kardashian with see-through dresses.
A-line dresses, princess cut or anything with a flowing hemline that is below your arm's stretch works. 'The Little Black Dress' is an evergreen choice that will never go out of style. Strapless dress to sweetheart necklines, spaghetti straps to long sleeves, there's so much you can do.
2. Don't Wear Huge Gown That Trail Out/ Do Midi Sized Dresses
Keep those ball gowns for your 'Cinderella' moment. The fashion gurus usually suggest that you steer away from wearing gowns that trail out and about. Since they are the experts, we should just keep at it.
Midi size dresses are perfect cocktail dresses if you are not comfortable with shorter ones. Your options here are unlimited, so, unfortunately, we have no excuses here either.
3. Don't Show Up In Jeans/ Do Wear Trousers
Jeans might be your ultimate comfort dressing, and there are no questions asked there, but it still does not give you the leeway to wear them for a cocktail party. Since they do not fall under the formal-clothing category, don't even have it as an option.
Instead, try pant suits or chic looking trousers with a chic silk or chiffon blouse. Pair the outfit with a pearl necklace, pumps, and just enough makeup. It is not all that difficult, after all. Is it?
4. Don't Carry Huge Bags/ Do It With A Clutch
As a woman, I know the urge to carry a mini-convenience store for all the 'just-in-case' scenarios and hence the need for an oversized bag. But, by all means, avoid it, and it does not go with the idea of a cocktail party.
A clutch is your best bet or a small yet stylish body bag. If you feel the need for things that go in your handbag, leave the big bag in your car and carry the absolute essentials in a clutch. It makes a statement in itself.
5. Don't Do Flip-Flops/ Do Heels Or Platforms
We all practically live in flip-flops, and the comfort from these flip flops is indisputable. Not just flip flops, but boots, gladiators, flat sandals, etc. are not considered as cocktail outfits, unless of course, it's an exception.
Platform heels, wedges, or pumps are perfect footwear, plus they enhance your silhouette.
6. Don't Overdo Accessories/ Do One Statement Piece
Accessories go a long way in elevating your outfit, and just one neck piece is enough to enhance the look of a plain dress. So, think about that one piece in your accessories kit that will not only stand out but also complements your dress.
One statement piece and just one needs to stand out, too many things at once will just look sloppy and unappealing, and ruins the entire outfit. You could probably add fine jewelry like a bracelet, finger rings, etc but keep them minimal.
7. Don't Go In Shoddy Or Crumpled Dresses/ Do Consider Dry Cleaning Or Steaming Your Attire
It goes without saying. But, just in case you are considering a pant suit, fancy trousers or jumpsuit, make sure you iron it out and not end up with a crumpled outfit.
If you are like me and not good at pressing your clothes, just get it steam ironed by a dry cleaner. Plus, you usually are given enough time to prepare for the event, so lack of time is no excuse.
8. Don't Let Your Undergarments Show/ Dp Strapless Or Stick On Bra
Your undergarments should be way out of the radar, and this is an unsaid and a non-negotiable. They are called undergarments for a reason people! If you think that sometimes a peeking bra can make us look sexy, a cocktail party is not the place, especially not when it's not your own.
If your dress has a plunging or tricky neckline, strapless or stick-on bras are your best bet. If you are wearing shapewear, ensure that they align with the shape of your dress and don't stick out. Not just as an etiquette, but even otherwise, it is not a pleasant sight.
If getting cocktail invites is rare for your lifestyle, you don't have to rob yourself of the chance to wear a cocktail attire. Like I said there are plenty of other occasions where you can wear them. If you still have any more questions on cocktail attire for women, feel free to drop in a text in the comment section below.
Frequently Asked Questions
How long should cocktail dresses be?
Your cocktail dresses should neither be too short nor trailing out on the floor. It should be below your arm's length when stretched down and ideally be above your shins, like a midi dress or skirt.
What are the important tips for choosing cocktail dresses?
Take a minute to understand the host's taste in clothing, what they might like or the theme of the party. It's usually a good place to start. If you are still unsure, just pick up the phone and talk to the host or other friends from the party. Also, the most important thing to remember is always to be slightly overdressed than be one of the outliers in the party.
Recommended Articles
The following two tabs change content below.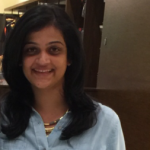 After working in Marketing and Business Development for a few years, Pratima Ati jumped ship to pursue two things she loved – fashion and writing. She's now a full-time Fashion & Lifestyle writer and has never looked back ever since. She sleeps early, reads often, and when she can't, she finally gives a closure to all the characters living in her drafts. Sometimes, they pass off as poetry too! That, and her training in Indian classical music and playing (learning) the veena keep her sane, civil, and bearable.