Is Coconut Oil Beneficial For Babies? – Benefits And How To Use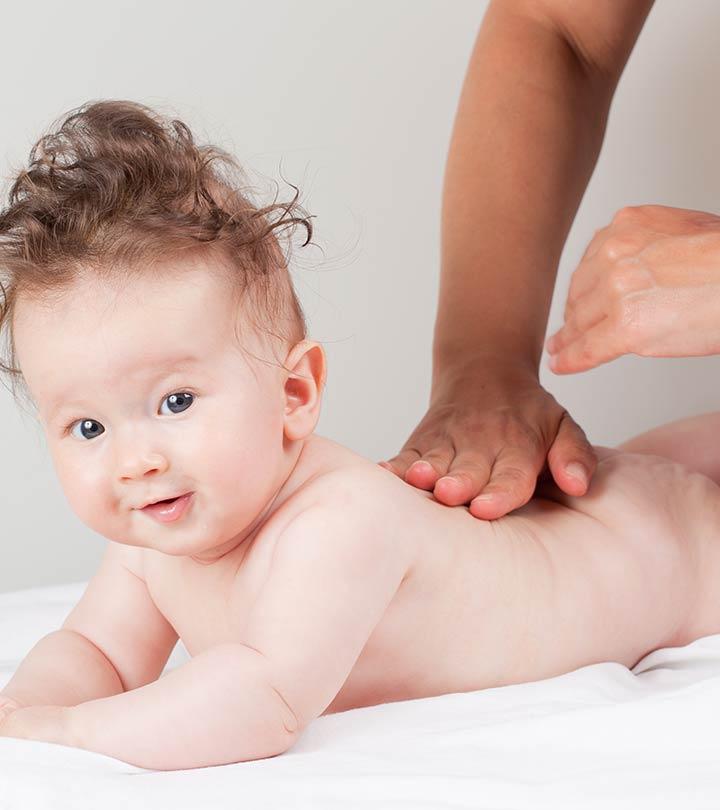 Do you know of that one ingredient which can make your baby's life healthier and happier? And what if that one ingredient is the most common one and still most of us are unaware of its benefits?
Are you worried about eczema, inflammation, and dry patches on your baby's skin? Every mother wants her baby to be healthy and fit. However, skin infections like eczema do affect infants and babies, thereby causing irritation and inflammation.
Wondering what that is? Well, it is the humble coconut oil!
In this post, we cover everything that you need to know how coconut oil can benefit your baby! Can't wait to read, can you? Go ahead!
Why Coconut Oil For Your Baby
Besides being highly affordable, coconut oil is packed with antifungal, antiviral, and antibacterial properties (due to the presence of lauric acid). It also is known to fight infections and boost the immune system. The presence of Vitamin E ensures your baby has a smooth and moisturized skin. You can be sure your baby's skin will be soft, supple, and moisturized at all times!
Hair Benefits
Coconut oil is an elixir for any hair type. People who use coconut oil regularly have thick, soft, black hair, passed on by generations. Have you ever used coconut oil for baby hair? Massaging your baby's hair with coconut oil will reap the following benefits:
1. Stimulation of hair growth
2. Moisturized glossy hair
3. No dryness in hair or scalp
4. Protection from lice and other scalp infections
To get maximum benefits, warm the oil a little and then massage gently into your baby's scalp.
Skin Benefits
Nothing will give your baby's skin a healthy and pink glow like coconut oil. The oil is extremely beneficial for skin and has lasting effects. The benefits of coconut oil on baby skin include:
1. Soft, Moisturized Skin
Coconut oil is one of the best natural moisturizers and can work wonders if your baby has dry or chapped skin. Replace your baby lotion with coconut oil and see the difference.
2. No More Rashes
Coconut oil is a good substitute for diaper rash creams. Just dab some coconut oil on the affected area and watch the rashes vanish!
3. Get Rid Of Acne
Due to its disinfectant and antimicrobial properties, coconut oil helps fight painful acne on your baby's skin that could cause discomfort to the baby.
4. Heals Burns
In the case of burns, just apply coconut oil to the affected area. Regular usage will heal the burn and reduce the chances of scarring.
5. Heals Bruises
Application of coconut oil on cuts and bruises on your baby's skin will provide immediate relief and aid the healing process.
6. Treats Eczema
The best option is to try natural remedies such as coconut oil that treats this skin disease effectively. When the wounds of eczema open up, they cause a lot of pain and itchiness. In babies, the disease mostly occurs on the forearms, neck, cheeks, and legs (1). The healing properties of the coconut oil cure the damaged skin naturally without causing any side effects.
Why Is Coconut Oil So Effective In Treating Eczema?
The properties below reveal why coconut oil has been used effectively to treat chronic and regular eczema in babies and adults:
Coconut oil contains antimicrobial, antifungal, antibacterial, and antioxidant properties that soothe the itching skin and reduce the inflammation from eczema (2).
Enriched with vitamins, coconut oil also contains nutrients such as lauric acid, caprylic acid, vitamins K, E, and capric acid that nourish the skin and decrease flaking and itching.
When the skin gets its nourishment, the spread of further infection is restricted, the wounds heal, and the broken skin is repaired.
The lauric acid found in coconut oil is a rare fat, which is also present in the breast milk of the mother. The body converts this acid into a compound monolaurin, which is highly toxic to fungus, viruses, bacteria, and other types. Coconut oil reduces inflammation and regulates the proper functioning of the immune system.
The medium-chain triglycerides (GCT) and the medium-chain fatty acids (MCFA) present in the coconut oil restore the skin's protective layers making them soft.
In addition, the cleaning and the foaming properties of the oil nourish and soften the skin (3). It penetrates and moisturizes the skin and protects it from the free radical and environmental damage.
The application of coconut oil for baby eczema gives immediate relief from the itchiness (4).
How To Use Coconut Oil For Eczema In Babies?
Dab a few drops of coconut oil on the cotton swab and gently apply to the affected parts of the body.
You can rub the oil in your palm and apply it gently on the cheeks and arms of your baby. However, be sure that you take a small amount at a time because the baby may get disturbed or frightened if you suddenly cover its wounded parts with lots of oil. So go a little bit slowly.
Keep on applying the oil regularly, at least thrice a day.
To ensure that your baby is getting all the essential nutrients internally as well, you can add a few drops of coconut oil to his daily meal (only if he has started on solids), so the effect is enhanced.
Keep a schedule for applying the coconut oil so that the infection is nipped in the bud before the germs start spreading again.
Applying the coconut oil in the night is extremely beneficial. With the baby asleep, the oil gets enough time to penetrate the skin cells healing them from within.
Even severe eczema symptoms can be treated with the regular application of coconut oil.
Adding 2 tbsp each of vitamin E and rosemary oil to 4 to 5 tbsp coconut oil can enhance the repairing effect and ensure faster recovery.
Health Benefits
The health benefits of coconut oil are unmatchable. Whether used in cooking or applied externally, coconut oil will provide your baby with powerful health benefits.
1. Boost Your Baby's Immune System
Due to its antimicrobial properties, coconut oil is extremely useful in fighting microbial infections and flu. This is because the lauric acid found in coconut oil can break through the protective shells of viruses.
2. Treat Nausea
Upset stomach and nausea are common ailments that affect babies. Massaging coconut oil on the forearm and inside of the wrist will provide relief to your baby.
3. Teething Relief
Teething can be a testing time for both infants and mothers. You can make this time less torturous for your baby by rubbing some coconut oil on the teething toys and soothers. It will definitely calm your baby.
4. Nursing
Mothers can add coconut oil to their diets to pass on the health benefits to their babies. It is also known to increase the milk supply.
Choosing The Right Oil
Coconut oil comes in two forms – refined and extra virgin. While refined coconut oil is suitable for external use, only extra virgin coconut oil should be used for cooking, etc. Make sure you read the label carefully before buying.
So introduce your baby to the magical benefits of coconut oil and see her grow into a healthy individual! Do you know of other ways coconut oil can benefit babies? Do share with us in the comments section!
Recommended Articles:
The following two tabs change content below.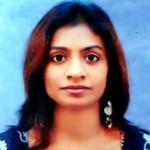 Latest posts by Maanasi Radhakrishnan (see all)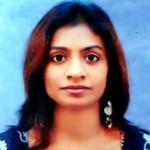 Maanasi Radhakrishnan
I have been an ardent book lover since childhood. I have always had a penchant to writing, and enjoy simplifying the most complex of ho-hum subjects and making them interesting reads!When not writing, I also enjoy travelling, and particularly wish to trot the globe someday!