Coconut Oil For Psoriasis: How Does It Work?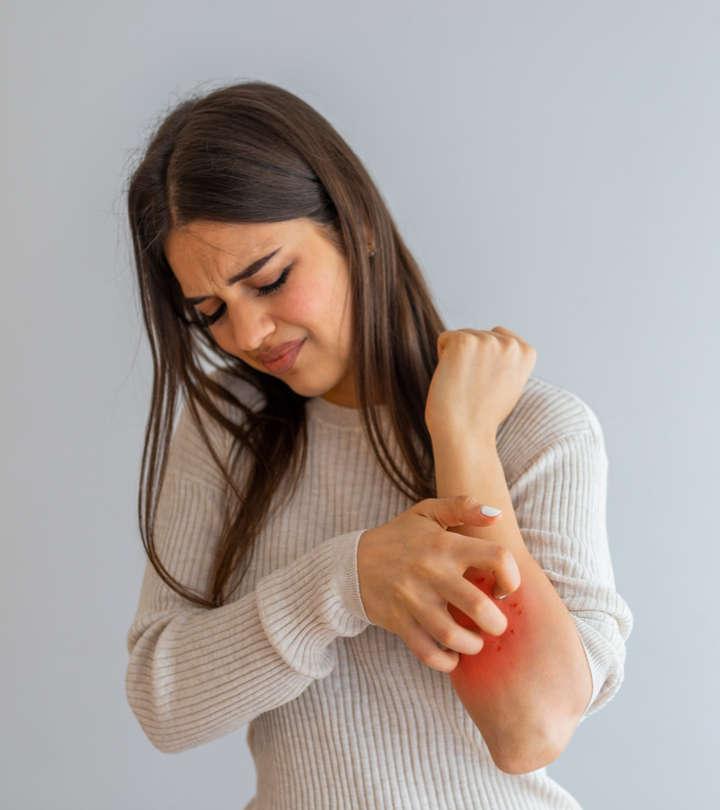 Psoriasis is an autoimmune skin disease that can lead to itchy and scaly patches. This condition has many conventional treatments, the most popular of them being the use of coconut oil.
Coconut oil can moisturize the skin effectively. Thus, it is also thought to be able to treat the skin dryness accompanying psoriasis. However, research to substantiate this effect of coconut oil on skin is limited.
But most experts still recommend using coconut oil for treating psoriasis symptoms. Is it worth a try? We understand the same in this post. Keep reading.
Coconut Oil And Psoriasis
Coconut oil exhibits excellent moisturizing abilities and is a plausible treatment for dry skin. Hence, it is highly recommended for psoriasis treatment. The use of coconut oil for psoriasis may not be limited to the skin on the face or body. You may also apply it to the scalp to loosen the scales and relieve the itching.
Coconut oil shows anti-inflammatory action. It also shows better positive effects on the skin barrier when compared to other plant oils. It even possesses anti-bacterial and antioxidant properties that help treat skin conditions.
Treating psoriasis with coconut oil may offer some relief. However, it should not replace the first line of treatment suggested by a medical professional. Due to lack of sufficient evidence, the use of coconut oil to treat psoriasis remains only a natural remedy. It may be used alongside primary lines of treatment, but not exclusively as a standalone remedy.
That said, is coconut oil safe to be used to treat psoriasis symptoms? Or does it cause any side effects?
Potential Side Effects
The only time the use of coconut oil for treating psoriasis may cause any side effects is when you are allergic to it. You could be allergic to the oil if you notice any skin redness or irritation after applying coconut oil. Immediately wipe the oil off your skin and seek medical advice.
But coconut oil, in most cases, is safe and may help relieve the discomfort of psoriasis.
How Does Coconut Oil Work On Scales And Patches?
The moisturizing, anti-inflammatory, and anti-bacterial properties of coconut oil may help treat psoriasis scales and patches. It also may help reduce skin redness and swelling. It might work by softening and smoothening the rough, dry skin. Though it may not be completely effective by itself, it may help increase the effectiveness of other psoriasis treatments.
If you intend to use coconut oil for psoriasis of the scalp, the following section may help.
Tips For Treating Scalp Psoriasis With Coconut Oil
Scalp psoriasis could be harder to treat. Since it may get trapped under the hair growth, it can build up to become tougher. This is how you can use coconut oil for scalp psoriasis:
 Focusing on the scaly areas of the scalp. Spread the oil evenly over the affected areas.
 Use your fingertips to gently massage the oil into the scalp.
 Let the oil stay on the scalp for at least 60 minutes or overnight. Cover your head with a towel or a shower   cap.
 Wash your oiled hair with a suitable shampoo later.
After shampooing, gently comb your hair with a plastic comb while your scalp and hair are still damp. Some believe this can loosen up the scales and make them leave their grip over the scalp. You may comb them out without tugging too hard. However, consult your doctor regarding the same.
What Type Of Coconut Oil Is Good For Psoriasis?
Virgin coconut oil is preferable to treat psoriasis symptoms. It is obtained through the cold-pressed extraction method without the application of heat. It is much safer than other forms of coconut oil.
Conclusion
While many may claim that coconut oil has cured their psoriasis, there is very little evidence to support this. Coconut oil may not be the ultimate solution for this skin condition. However, it may help moisturize the skin and provide relief from itchiness and irritation. More importantly, it may help increase the effectiveness of the primary psoriasis treatment.
The oil is generally safe. But stop use if you experience any allergies. If not, ensure you go for virgin coconut oil and use it regularly for better results.
Frequently Asked Questions
How do I cure psoriasis fast?
There is no immediate cure for psoriasis. You can take some self-care measures to ensure the condition does not get aggravated.
Can I get rid of psoriasis permanently?
It may not be possible to get any permanent relief from psoriasis. Managing its symptoms could be the only way to get relief from the condition.
3 Sources
The following two tabs change content below.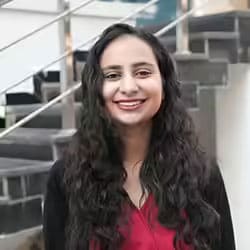 Arshiya Syeda is an editor and certified counselor. Ever the lover of the written word, she served on the editorial boards of her school and college newsletters. Writing articles on hairstyles, hair care, and nutrition helped her combine her love for reading, writing, and research. As an editor, she helps her team members deliver polished and meticulously researched content. Arshiya is fluent in English, Urdu, and Hindi and aims to become a multilinguist by learning German and teaching herself American Sign Language (ASL).