Coconut Oil For Scars: An Effective Remedy? Once considered your grandmother's go-to ingredient (for literally everything), coconut oil is hailed as a superfood among a new generation of diet and lifestyle coaches and health enthusiasts. From being used as healthy cooking oil to providing deep moisturizing properties, this oil works wonders for your hair and skin.
In this post, we will look at an often-ignored benefit of coconut oil – its ability to heal scars. Read to understand more about coconut oil for scars.
Coconut Oil For Scars And Wounds: A Look At Its All-Round Benefits
Coconut oil has a hydrating and moisturizing effect on the skin (particularly dry skin) and is an excellent oil for skin massages (1). Moreover, it can prevent dryness and flaking of the skin. This moisturizing property of coconut oil may help with early scar treatment, especially if the skin is dry and damaged.
The same research claims that when applied to infected areas, coconut oil forms a chemical layer and protects the infected body part from external dust, air, fungi, bacteria, and viruses. Hence, coconut oil is highly effective on bruises as it can accelerate the healing process of damaged tissues (1).
Another study suggests that coconut oil can boost collagen production and help the skin tissues heal quickly (2). This can encourage new tissue development. Additionally, coconut oil can even out the skin tone and reduce redness caused by scarring. However, more research is warranted in this regard.
The takeaway: According to research, this powerhouse of an ingredient can assist in scar-healing and can be used as a therapeutic agent (3). Data suggests that it could be included as an active ingredient in wound management.
How To Treat Scars Using Coconut Oil
You can use coconut oil twice a day – once in the morning and once at night. Start by doing a patch test to see if you are allergic to the oil:
Apply a small amount of the product to your forearm.
Use a bandage to cover the area.
If you do not experience any irritation, redness, or inflammation within 24 hours, you can continue using it.
DIY Recipe Using Coconut Oil For Treating Scars
Heat a few tablespoons of coconut oil to ensure it is liquefied.
Gently massage the oil in circular motions into the scar for at least 10 minutes.
Let the skin absorb the oil for at least sixty minutes.
Repeat this process at least 2 to 4 times a day for the best results.
Pro tip: Coconut oil cannot be a replacement for sunscreen. Make sure to wear an SPF 30 (or higher) sunscreen every day to prevent sun damage and keep your scars from darkening.
When You Should Seek Professional Treatment
Coconut oil is a natural product. But you still should consult your dermatologist before using it (or any other ingredient) to treat your scars at home.
Do a patch test to see if you are allergic to coconut oil. If you experience any irritation or redness, stop use immediately and seek professional help.
Possible Side Effects And Risks
Coconut oil is generally well-tolerated among people of all age groups. However, some people can experience extreme reactions if they are allergic to coconuts (do a patch test first). Also, extra virgin coconut oil contains high amounts of vitamin E and may cause contact dermatitis when applied to surgical scars (4), (5).
Closing Thoughts
Coconut oil can be used as an alternative treatment for treating early scars and wounds. That said, more research is needed to support this claim. People who have sensitive skin may be allergic to the oil, and doing a patch test is recommended.
Speak to your dermatologist prior to self-prescribing this oil for scar treatment. Your doctor may suggest the ideal course of treatment, as using high amounts of the oil on your scars may lead to contact dermatitis.
5 Sources
Articles on StyleCraze are backed by verified information from peer-reviewed and academic research papers, reputed organizations, research institutions, and medical associations to ensure accuracy and relevance. Read our editorial policy to learn more.
Recommended Articles
The following two tabs change content below.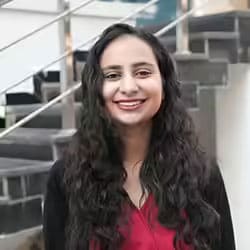 Arshiya Syeda is an editor and certified counselor. Ever the lover of the written word, she served on the editorial boards of her school and college newsletters. Writing articles on hairstyles, hair care, and nutrition helped her combine her love for reading, writing, and research. As an editor, she helps her team members deliver polished and meticulously researched content. Arshiya is fluent in English, Urdu, and Hindi and aims to become a multilinguist by learning German and teaching herself American Sign Language (ASL).