Can You Use Coconut Oil On Acne-Prone Skin? Here's The Truth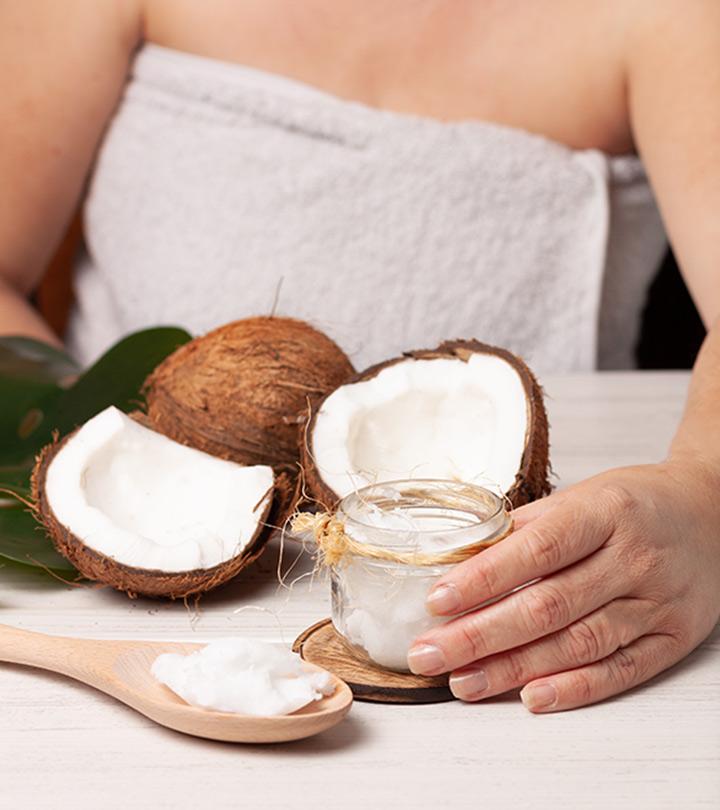 Coconut oil is a multitasking ingredient that can take care of almost any skin and hair-related issue. It can keep your hair strong, moisturize your skin, calm irritation, and maintain its hydration levels. Sounds like it is a one-stop solution for everything, right? But does it work for acne? Does it have any benefit for acne-prone skin? If you have been thinking about this, we heard you! We turned to research to determine if it benefits acne-prone skin or has any associated risk. Keep scrolling to learn what we found.
Acne is caused when sebum, dirt, and bacteria plug the pores, leading to inflammation and breakouts. Several factors like anti-androgen medication, hormonal fluctuations, and diet can contribute to the development of acne.
Coconut oil is widely used in traditional home remedies for calming acne. But does it work? Is it right to use coconut oil on acne-prone skin? Let's find out what research says.
Can Coconut Oil Clear Acne?  The Truth As Per Scientific Research
No. Coconut oil cannot treat or minimize acne. Instead, it may worsen acne.
While it may have other skin benefits, researchers found that coconut oil is comedogenic. The test evaluated commercially available coconut oils and virgin coconut oil and concluded that although coconut oil has emollient properties, it is not suitable for acne-prone skin. In other words, coconut oil can block the skin pores and trap dirt, sebum, and bacteria. This can aggravate existing acne or cause new breakouts.
Coconut oil has anti-inflammatory properties, which is why it is often used in many skin care products, including products for acne-prone skin. It is an emollient and helps hydrate the skin, which is crucial for acne-prone skin.
Virgin coconut oil contains lauric acid. In a separate study, lauric acid, a middle-chain free fatty acid, showed antibacterial properties against P. acnes bacteria and inhibited its growth.
Does that mean applying virgin coconut oil can minimize acne?
No. This is because the lauric acid used in laboratory settings is isolated from the actual ingredient. Coconut oil may contain lauric acid, but it also contains other fatty acids like palmitic, oleic, linoleic, capric, and other acids, and its chemical composition is complex.
Despite these skin benefits, its comedogenicity makes coconut oil unsuitable for acne and acne-prone skin. Does that mean people with oily and acne-prone skin should shun coconut oil from their routines?
The answer is – not really. You can still use coconut oil as a makeup remover or part of the double cleansing process. However, there is a trick to use it the right way. We will tell you how, but before that, understand how coconut oil may help your skin.
What Can Coconut Oil Do For Your Skin?
Coconut oil is rich in fatty acids and has the following benefits:
Has emollient properties to keep the skin hydrated, plump, and minimize trans-epidermal water loss (TWEL), thus minimizing signs of aging.
Has anti-inflammatory properties to minimize and soothe inflammatory skin conditions like eczema, psoriasis, and atopic dermatitis. It reduces the expression of many inflammatory mediators to keep your skin healthy.
Maintains the skin barrier function by inhibiting the cytokines that can influence the skin cells and hamper the protective natural barrier. It also facilitates the proper distribution of glycerol esters and water (contained in sebum) to maintain skin hydration and barrier.
Prevents oxidative stress and protects the skin from reactive oxygen species (ROS) produced by UV exposure. This property helps minimize signs of photodamage like fine lines, wrinkles, pigmentation, dark spots, and patches.
Despite having many benefits, we would not suggest coconut oil for acne-prone skin. If it hurts to throw out the bottle of virgin coconut oil you treasure, here are a few tips for using it safely without aggravating your acne.
Your Guide To Using Coconut Oil For Acne
It is essential to keep your skin clean for acne-prone skin, especially if you use makeup products. You can use coconut oil as
A Cleansing Oil
Massage your face with a few drops of virgin coconut oil.
Lift all traces of makeup with the oil and wash your face with warm water.
Follow up with a gentle or medicated cleanser.
Ensure there is no trace of coconut oil on your face.
Proceed with your next skin care steps.
This is the best way to use coconut oil on acne-prone skin – as a makeup remover. But you have to ensure that the oil does not stay on your skin for long, and you wipe out all its traces from your face. Also, make sure you are using virgin coconut oil and not any other commercial products. If you do not want to use coconut oil, here are some alternatives.
Alternatives For Coconut Oil
Jojoba Oil
Jojoba oil contains wax esters that may help repair the altered skin barrier and skin issues like acne, atopic dermatitis, and eczema.
You can use it as a cleansing oil to remove makeup. However, ensure to not leave it on for longer and wash your face thoroughly with a medicated cleanser.
Hemp Seed Oil
Hemp seed extract is effective against P. acnes bacteria. This oil may help soothe acne. Since it is an essential oil, mix 2-3 drops of hemp seed oil with a tablespoon of jojoba or any other carrier oil and use it as a spot treatment.
Tea Tree Oil
A study found 5% topical tea tree oil to be effective against mild to moderate acne vulgaris. You can use pure tea tree oil (diluted with a carrier oil) as a spot treatment or use products that contain 5% tea tree oil (gels, face wash, creams, etc.).
Sweet Basil
Cosmeceuticals containing sweet basil extract can minimize acne. Sweet basil extract contains flavonoids, terpinol, and other compounds, making it a potent antioxidant and anti-inflammatory agent. You can use products containing sweet basil extract or use pure essential oil (diluted with a carrier oil) as a spot treatment.
Copaiba Oil
This oil has anti-inflammatory properties and can help minimize acne inflammation and redness.
Our Verdict
Coconut oil is a skin-loving oil and helps maintain its barrier, hydration, and overall health. However, for acne-prone skin, topical coconut oil is a strict no-no. If you are determined to include it in your routine, try using it as a cleansing oil. However, make sure you wipe out all traces of coconut oil from your skin. Otherwise, it may aggravate your condition and cause breakouts.
9 Sources
Articles on StyleCraze are backed by verified information from peer-reviewed and academic research papers, reputed organizations, research institutions, and medical associations to ensure accuracy and relevance. Read our editorial policy to learn more.
Recommended Articles
The following two tabs change content below.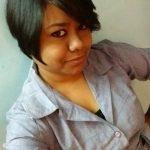 Ramona is a journalist-turned-content writer. She holds a Master's degree in English Literature and has been writing for the digital world for over five years. She specializes in writing for Skin Care. She has done a certificate course titled 'Dermatology: Trip To The Skin', offered by Novosibirsk State University. She believes that beauty begins with a good skin care regimen and is on a mission to eliminate all toxins from her routine. She helps and guides readers in selecting products and ingredients specific to their skin type/issue. When Ramona is not working, her books and passion for music, good food, and traveling keep her busy.